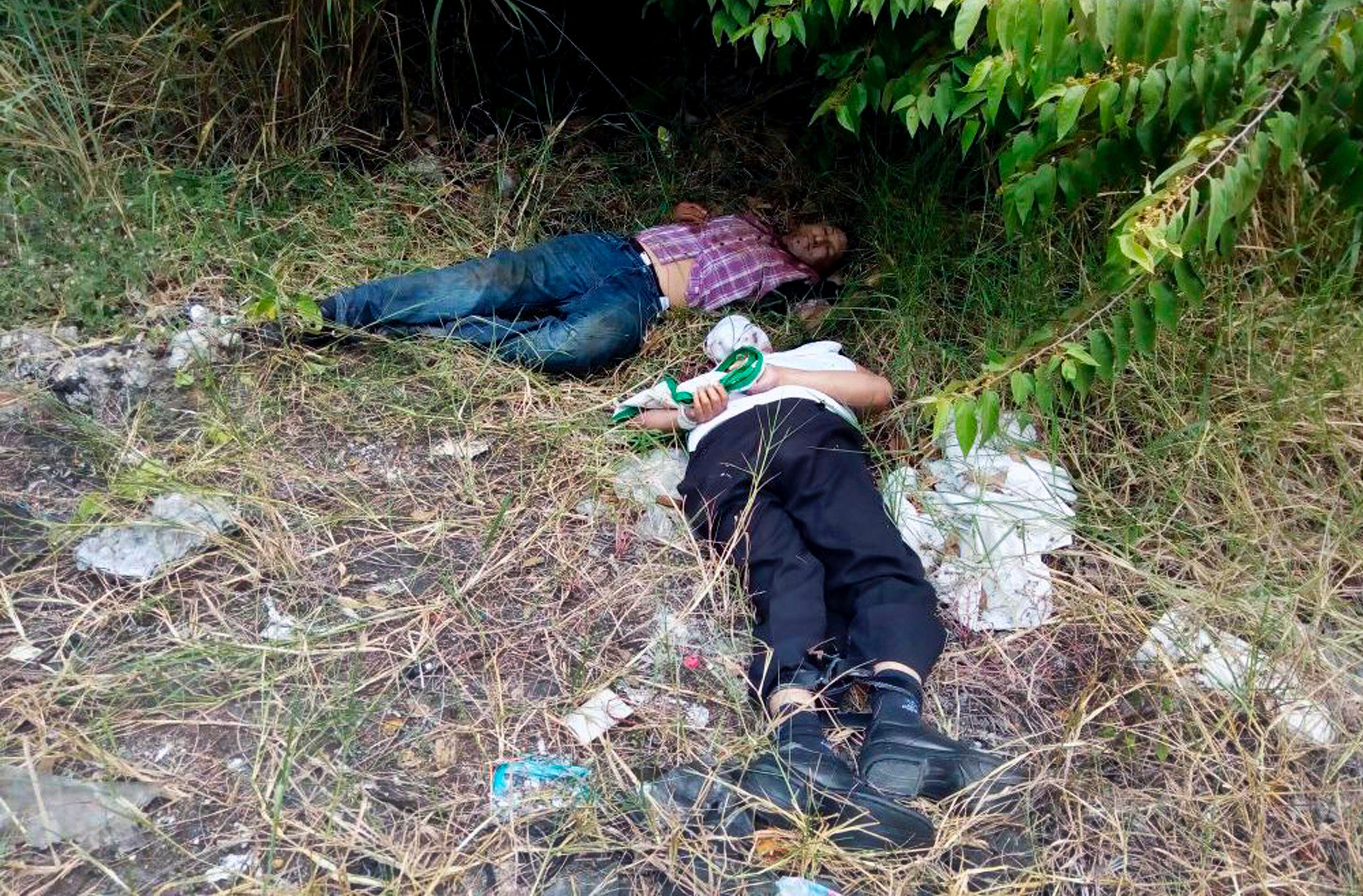 Locals say gov't claims over slain priests a "cover-up"
MEXICO CITY -- Investigators said Tuesday that two priests who were killed in Mexico's Gulf coast state of Veracruz knew their attackers and had been drinking with them, a view that was quickly rejected by some parishioners.
State prosecutor Luis Angel Bravo said the get-together with the attackers "broke down and turned violent," and that "after the violence came the robbery" of church collection money and some vehicles.
The bullet-ridden bodies of the priests were found on a roadside Monday. Bravo did not say how many attackers there were, but his office said earlier that one suspect had been identified.
His office said in a statement late Monday that prosecutors hoped to file a case against the identified suspect soon. It didn't say whether the suspect was in custody.
Bravo said that neither drug cartels nor kidnapping was involved in the crime. One priest had been shot nine times and both bodies were found miles from where they were last seen in the Veracruz city of Poza Rica on Sunday, he said.
Parishioners leaving a Mass for the priests at the Our Lady of Fatima Church in Poza Rica expressed skepticism. They said organized crime has plagued Poza Rica with killings and disappearances.
Four women gathered under the church's unfinished bell tower declined to give their names for safety reasons, but linked the killings to a crime wave that they said has gripped the city for some time.
They said one of the priests, the Rev. Alejo Nabor Jimenez, had been at the church six or seven years. He initially came to help the parish's priest and stayed on after that priest died, they said.
The other victim, the Rev. Alfredo Suarez de la Cruz, had been at the church only about a month, the women said.
"It's a shock for everyone," said one woman. But she dismissed the prosecutor's version of a killing among friends as "a lie" and "cover-up."
Another of the women said no one had heard of the priests receiving any threats.
Jorge Juarez Bautista, who has worked at the church for 25 years, said there had been robberies before but never violence.
The two priests were found dead Monday, and were last seen Sunday. They celebrated a final Mass at the church at 6:30 p.m. Sunday.
The Catholic Media Center says 28 priests have been killed in Mexico since 2006, not counting this week's slayings. It says Veracruz, Guerrero and Mexico states are the most dangerous.
The U.S. State Department wrote in its 2015 International Religious Freedom report that priests in Mexico are "victims of extortion attempts, death threats, and intimidation by organized criminal groups."
Thanks for reading CBS NEWS.
Create your free account or log in
for more features.