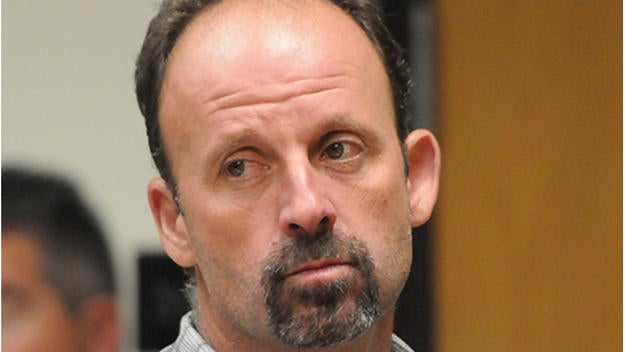 Prosecutor: Convicted killer may be tied to Long Island beach deaths
RIVERHEAD, N.Y. — A carpenter convicted in May of killing two prostitutes in the 1990s may be responsible for at least one of the 10 unsolved killings of people along a Long Island beach highway, a prosecutor said Tuesday.
Suffolk County Assistant District Attorney Robert Biancavilla made the revelation after the sentencing of 51-year-old John Bittrolff.
The Manorville man received consecutive 25 years-to-life sentences for the beating deaths of two prostitutes. A jury deliberated for seven days before convicting. Bittrolff denied killing the women and intends to appeal.
Police on Long Island are still investigating the unsolved killings of 10 victims of an apparent serial killer or killers. The 10 bodies were found with a couple of miles of one another, and several of the victims have been identified as prostitutes. Until Tuesday, no suspects had been identified in any of the deaths.
But Biancavilla said after the sentencing that remains of some victims found along Gilgo Beach "may be attributed to the handiwork of Mr. Bittrolff." He said the investigation was ongoing.
A spokesman for the Suffolk County Police Department said detectives do not comment about ongoing investigations.
Bittrolff's attorney did not immediately return a call for comment on the prosecutor's statement.
The nude bodies of 31-year-old Rita Tangredi and 20-year-old Colleen McNamee were found 9 miles apart in late 1993 and early 1994. Both women had been strangled and suffered severe head injuries. Testimony during the trial revealed the women were drug addicts and prostitutes.
"Bittrolff picked these women because they were vulnerable," the prosecutor said. "He picked them because he thought no one cared about them. But there were people who cared about these girls."
The killings remained unsolved for two decades until Bittrolff's 2014 arrest after homicide detectives linked evidence found on the women's remains to his DNA. The women's bodies were found about 35 miles from the Gilgo Beach site.
The trail that police said led to Bittrolff began with a DNA sample submitted by his brother Timothy Bittrolff following his misdemeanor conviction for violating an order of protection in 2013. State police investigators determined the sample was a partial match to DNA left on the two dead women.
Although his brother was eliminated as a murder suspect, police obtained a DNA sample from John Bittrolff's garbage left outside his Manorville home and later arrested him in the killings. His attorney said during the trial that evidence that Bittrolff had sex with the women was not enough to prove he was the killer.
Biancavilla said this was the first conviction in a homicide case in New York state involving "partial match" DNA.
A K-9 officer and his cadaver dog were on a training mission searching for a missing prostitute in December 2010 when they happened upon what would become, by spring of the following year, 10 sets of human remains - eight women, one man and one toddler.
The remains of an 11th woman, the missing prostitute who sparked the initial search, were found about a year later just miles from where the other 10 were discovered.
The remains were found strewn along several miles of thicket adjacent to Ocean Parkway, east of Jones Beach. Some of the remains found along the parkway were linked to the partial remains of a woman whose body was found in Manorville, about 40 miles away.
Thanks for reading CBS NEWS.
Create your free account or log in
for more features.