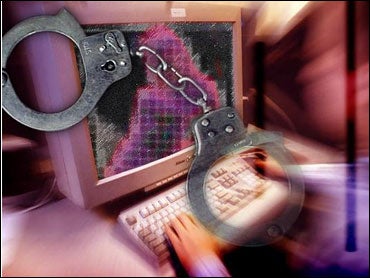 Prosecutor Commits Suicide Over Sex Sting
A prosecutor killed himself as police tried to serve him with an arrest warrant alleging he solicited sex with a minor, authorities said.
Louis "Bill" Conradt Jr., 56, a chief felony assistant district attorney for Rockwall County, died Sunday. Police had moved to arrest Conradt following a sting operation aimed at exposing child sex predators set up by a television news program.
Police forced their way into Conradt's Terrell home after hearing a gunshot when he refused to answer the door, a police spokesman said. The officers found Conradt with a self-inflicted gunshot wound. He later died at a hospital in Dallas, about 30 miles west of his home in Terrell.
Police in the town of Murphy said Conradt had solicited sex from a decoy posing online as a 13-year-old. Murphy police were attempting to serve an arrest warrant and a search warrant for Conradt's computer when he shot himself, Murphy Police spokesman Sgt. Snow Robertson said.
The Dallas Morning News reported in its Monday editions that the sting was a joint operation between Perverted Justice, an Internet watchdog group, and NBC's news magazine "Dateline." The sting lured men seeking sex with children to a house in Murphy, about 20 miles northeast of Dallas.
Murphy police said Conradt had not gone to the house but believed he would.
Robertson said there was nothing police could to do prevent Conradt's death, which happened while an NBC crew waited outside on the street.
"When somebody decides to do this, there is nothing you can do," he said.
There had been no contact between "Dateline" and Conradt, according to an NBC statement to the newspaper.
Murphy Mayor Bret Bishop told the newspaper that he hopes Murphy won't be used again as a trap for child predators.
"We're going to do whatever we need to do to make sure this doesn't continue," he said. "I think it's a noble cause, but our police department is hired to serve and protect our citizens, and not to expose them to outside threats."

Thanks for reading CBS NEWS.
Create your free account or log in
for more features.