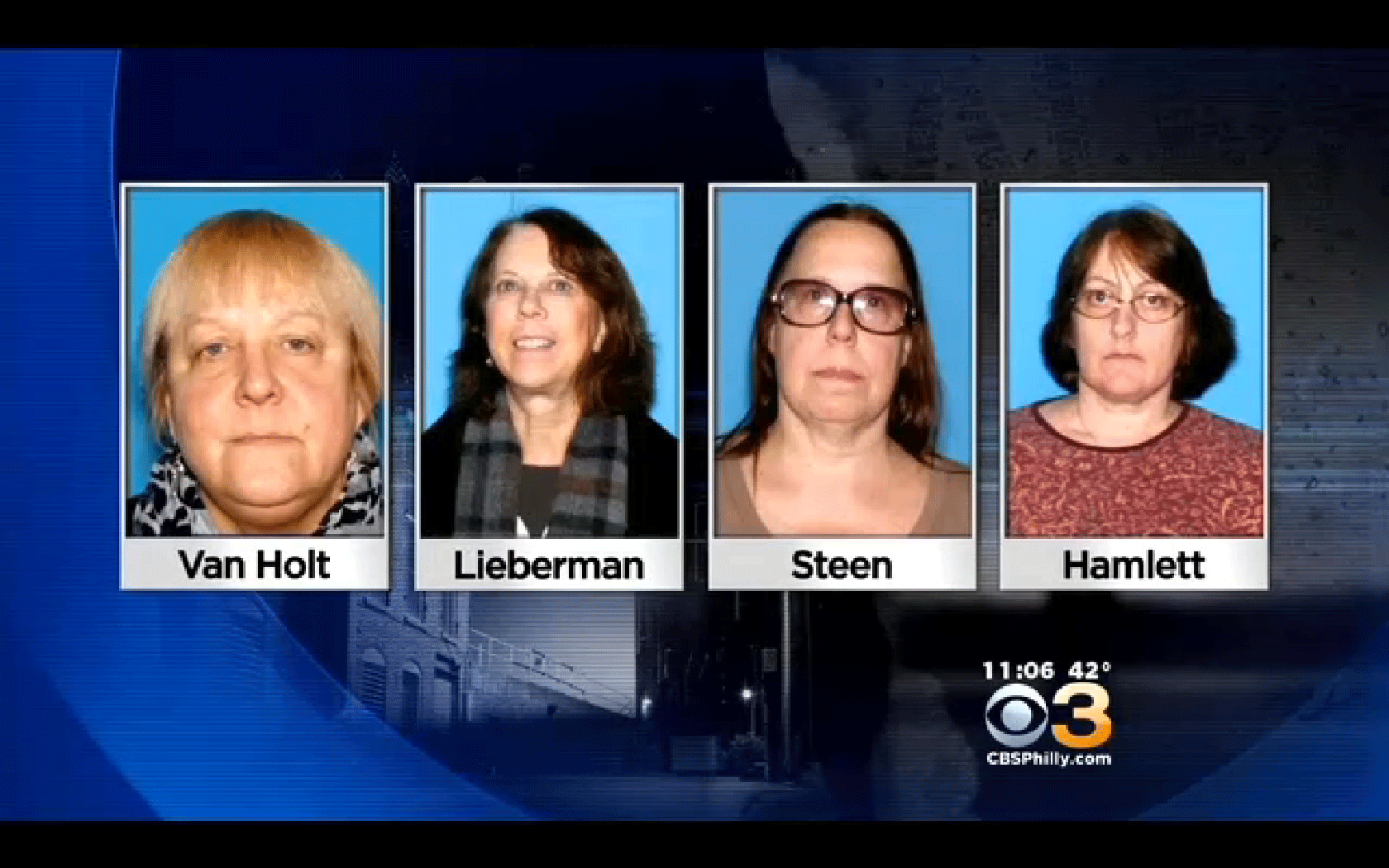 Prominent New Jersey attorney sentenced for scamming elderly
PHILADELPHIA -- A prominent New Jersey attorney was sentenced Wednesday to 10 years in state prison for stealing seniors' life savings, reports CBS Philly.
Superior Court Judge Michael Donio called Barbara Lieberman the "quarterback" of a ring of scam artists that conspired to steal $3.8 million dollars over the course of ten years.
"This is why people don't trust lawyers... because of one lawyer's decision to line her own pockets at the expense of elderly victims who were unable to defend themselves," said Donio during Wednesday's sentencing hearing.
CBS Philly reports that Lieberman was a court-appointed guardian and leading specialist in elder law in Atlantic County who gave seminars to senior citizens on end of life affairs, wills and living wills.
"I am sorry. I am to blame your honor," Lieberman told Judge Donio.
But Judge Donio had no sympathy for Lieberman calling her a "bad apple" responsible for tarnishing the integrity of the county's legal system.
CBS Philly first exposed Lieberman in an I-Team exclusive special report last November.
An investigation by New Jersey State Police and Division of Criminal Justice revealed 16 victims.
With the exception of one, all of the victims are dead.
Lieberman's alleged co-conspirators include Jan Van Holt, 58; Van Holt's sister, Sondra Steen, 59; and Susan Hamlett, 56.
Investigators reportedly say both Lieberman and Van Holt, a former Atlantic County Adult Protective Services case worker, used their positions of trust within the county to identify seniors with substantial assets but without family to protect them.
Lieberman would recommend clients to Van Holt and vice versa, investigators say.
Van Holt owned "A Better Choice," a firm that offered seniors in-home services including "custom designed life care and legal financial planning."
Together, CBS Philly reports that group allegedly took control of the finances of their victims by forging a power of attorney or obtaining one on false pretenses. Then, they allegedly added their names to the victim's bank account or transferred the victim's funds into new accounts they controlled.
Ultimately, authorities say the group stole $3.8 million and used the money to pay off six-digit credit card bills and buy things like Lieberman's new BMW and a luxury condo in Florida.
Lieberman previously took a plea deal and agreed to pay $3 million in restitution and testify against the other accused scam artists.
The state's investigation is reportedly not over. Last week, a state grand jury indicted Van Holt, Steen and Hamlett. Also indicted were William Price, 57, of Linwood, who worked with Van Holt as a caseworker for Atlantic County Adult Protective Services when Van Holt was a county caseworker; and Dr. Maria Teresa Daclan, 53, of Galloway Township, a physician who allegedly lied to a detective to protect Van Holt.
Thanks for reading CBS NEWS.
Create your free account or log in
for more features.