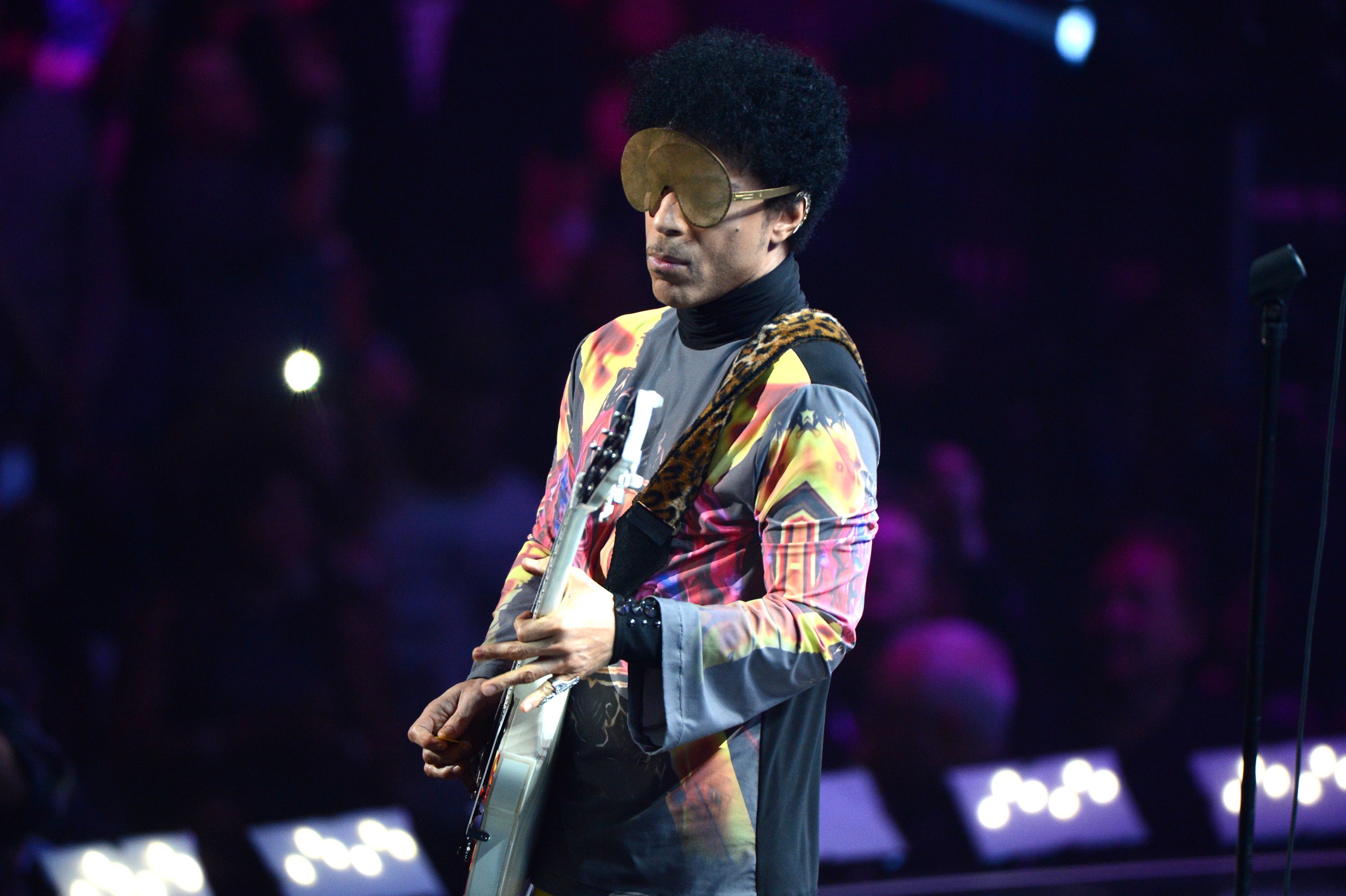 Prince's role as Generation X spokesman told in new book
To casual music fans, Prince was and still remains a music superstar and an influential artist in a recording career that goes back 35 years. Especially during the period from 1982 to 1992, the singer was at his creative and prolific peak by releasing a new album every year and delivering such memorable smash singles as "1999," "Little Red Corvette," "When Doves Cry," "Let's Go Crazy" and "Kiss." Of course, his status as a cultural icon was solidified by the popularity of his 1984 film "Purple Rain"; and in 2004, he was inducted into the Rock and Roll Hall of Fame.
But beyond commercial success, Prince's music was the soundtrack for the members of Generation X -- those people born between 1965 and 1982 who grew up listening to his music and found someone whom they could identify with. That relationship is told in detail by journalist Toure in his insightful new book, "I Would Die 4 You: Why Prince Became An Icon," (published by Atria Books, a part of Simon & Schuster, a division of CBS Corporation). Drawing on research and interviews with Prince's former associates, Toure -- who is also a co-host of the MSNBC program "The Cycle" -- not only explores Prince's connection with Generation X, but also touches on the provocative sexual themes and spiritual messages in his music.
The origin of "I Would Die 4 U" goes back to when Toure -- who himself is part of Generation X -- did a series of lectures on the topic for Harvard University through the encouragement of Henry Louis Gates, Jr. "I felt like I wanted to do something serious and thoughtful about Prince," he told CBSNews.com, "because I think he's one of the most important artists of our time and I wanted to explore why it is he became an icon for Generation X, even though he's a baby boomer, because he had to fit with the generation in a way that they would make them respond to him."
According to the book, what makes Prince relatable to young people growing in the Reagan '80s was the fact that both of them were children of divorce and were often self-reliant latch-key kids. The book describes the very estranged relationships Prince had with his parents -- especially his mother -- and how it formed his creative drive and his shy, somewhat anti-social personality offstage.
"The guy's nuclear family completely breaks down," said Toure. "He has really no need or desire to create those basic social things...and he constructs consciously toward becoming a rock star so he won't have to then ever say he's sorry or do those social niceties things. It's sort of like a Faustian bargain...essentially he's a functional orphan, so he's able to construct himself personally with far more freedom than the vast majority of us have. If you had a mother hanging over you, she would force you to learn how to be polite, learn how to be social. He doesn't have that. This is why we have the person we have."
Sex forms a considerable part of Prince's oeuvre and it is described sometimes in frank terms. "Some of it is for shock value," Toure said. "[Guitarist] Dez Dickerson, who played with him from his early career, talks about Prince very consciously saying, 'Okay, I'm going to talk about sexuality that will shock people and will function as a sort of marketing thing to bring people in.' He was very conscious of using sex in a way to draw in the audience."
But also what sometimes get obscured in Prince's songs are the religious messages that might not seem obvious on even some of his big hits like "Purple Rain" and "1999." "That religious exploration was perhaps the place where I learned the most in terms of my researching process that I discovered things about him that I didn't know. He comes from a very traditional, religious background," said Toure. "I find it very interesting that among major rock stars, he's presenting a very traditional religious message. Rock and roll is typically 'sympathy for the devil,' iconoclasm, 'live fast, die young.' He's this very traditional 'follow God, Jesus is the way,' 'reject the devil,' 'be a good person.' These messages are constantly coming in through to his music in all sorts of ways. I think a lot of people were blinded by the sexuality, but to him it was not something that was against God or against spirituality."
Toure, who is currently working on Nas' upcoming memoir, had previously interviewed Prince in 1998 for Icon magazine. As told in the book, he recalls playing basketball with Prince, then in his Symbol phase, at the latter's Paisley Park Studios in Minneapolis while working on a story. It provided a rare and revealing moment of the singer outside of the public eye.
"In some ways," said Toure, "when we were playing basketball, he was a normal guy. We're just sort of having fun. He was sort of letting the guard down and he wasn't really performing as this Prince character/persona anymore, he was sort of being a dude that you'd recognize in the way dudes can be. He missed a lot of jumpers but his form looked good, the movement looked natural and quick and smooth. He totally looked like an athlete who belonged on the basketball court."
"I Would Die 4 You" serves as both a reaffirmation of Prince's greatness and a look at the aspects of his life that perhaps people don't know about. "I think he goes into more proper context when you understand the depth of the religious conversation in his music," said Toure, "and not just this sort of sexual being. His devotion to Jesus Christ is really clear through his music. The religious discussion is far more specific and than even the sexual conversation. And you notice that religion sometimes creeps into the sexual songs like "Adore," never the other way around. The religious songs have this sanctimonious place to him. The religion is part of the sex to him."
Thanks for reading CBS NEWS.
Create your free account or log in
for more features.