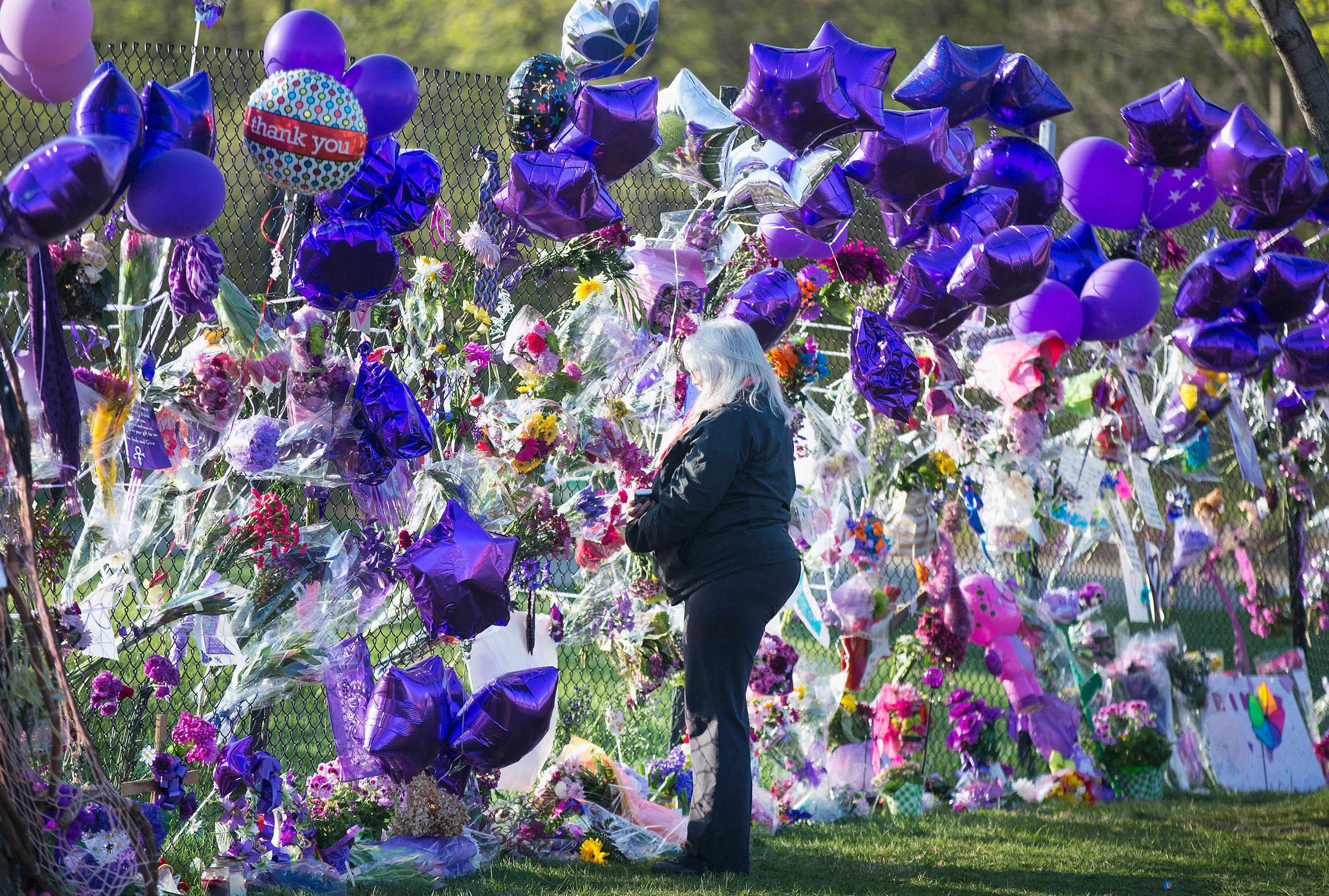 Days after Prince's death, many questions left unanswered
CHANHASSEN, Minn. --Two days after the death of Prince, fans continue to gather outside the singer's home and studio near Minneapolis.
The fence surrounding Paisley Park is now a makeshift memorial, still growing by the hour.
But there are still many questions. At the top of the list: What caused Prince to die at the age of 57? Who will inherit his fortune? And who controls the rights to the music he intensely protected?
On Saturday, the largest crowd since Prince's death gathered outside Paisley Park while friends and family held a memorial inside. His girlfriend Demaris Lewis and close friend Shelia E. handed out mementos.
There's still no word on how Prince died, and its unlikely autopsy results will be announced for days, maybe weeks.
Another unknown: What happens to Prince's estimated $300 million estate, including his studio, an unpublished memoir and the licenses to his vast trove of music?
His vault contains thousands of unpublished recordings, including one with Miles Davis, which could be worth millions of dollars on its own.
Minnesota law states that the closest blood relative should inherit everything if there is no will. Prince had only one full sister, Tyka Nelson, but Minneapolis attorney Clark Opdahl says it could be more complicated.
"If he had a half-sibling, they would inherit equally with the full sibling," Opdahl said. "Just the same."
At Minneapolis' iconic record store Electric Fetus, co-owner Aaron Meyerring said Prince's death was felt immediately.
"In about an hour and a half or so, we sold out completely of everything we had in the store," Meyerring told CBS News.
Meyerring fears an estate fight could delay the new music from being heard at all.
"I think Prince truly would want to get it to the fans," he said. "Celebrate what he's given us. I keep finding myself saying, 'the gifts he's given us.'"
The family has not released plans of a public memorial service, but the city is planning one for Sunday, a half-hour of Prince's music played by bells.
Thanks for reading CBS NEWS.
Create your free account or log in
for more features.