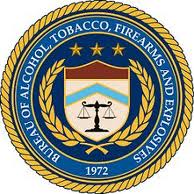 Prime gunwalking suspect was held by ATF but released, documents show
The prime suspect in the botched gun trafficking investigation known as "Fast and Furious" -- Manuel Acosta -- was taken into custody and might have been stopped from trafficking weapons to Mexico's killer drug cartel early on. But the Bureau of Alcohol, Tobacco and Firearms (ATF) let him go, according to new documents obtained by CBS News.
An ATF "Report of Investigation" obtained by CBS News shows Border Patrol agents stopped Acosta's truck on May 29, 2010. Inspectors said they found illegal materials including an "AK type, high capacity drum magazine loaded with 74 rounds of 7.62 ammunition underneath the spare tire." They also noted ledgers including a "list of firearms such as an AR15 short and a Bushmaster" and a "reference about money given to 'killer.'"
ATF "Report of Investigation"
The Border Patrol ran a check and found Acosta was already "under investigation for firearms trafficking" in Fast and Furious, so they called in the lead ATF case agent Hope MacAllister. Under questioning, Acosta allegedly described his contacts with a Mexican cartel member nicknamed "Chendi," and admitted going to Chendi's house for a shipment of narcotics.
More gunwalker questions for Attorney General Holder
PICTURES: ATF "Gunwalking" scandal timeline
But ATF knew even more about Acosta's alleged illegal activities than what he described in the interview. ATF trace records showed "a large number of the weapons purchase by the Acosta organization are AK type rifles or FN Herstal pistols" which Acosta referred to as "cop killers" and said were preferred by drug cartels.
Instead of pursuing charges, Agent MacAllister asked Acosta if he'd be willing to cooperate with federal agents. He agreed and was released. Apparently, the promised cooperation never materialized. The report notes that 17 days after Acosta was let loose, he still had "not initiated any contact with Special Agent MacAllister."
In a letter today, Congressional Republicans investigating Fast and Furious asked the Justice Department why Acosta wasn't arrested in May of 2010. They also want to know why the Justice Department failed to turn over the documents on Acosta's detainment and release, which were
covered under a longstanding subpoena.
Documents: ATF used "Fast and Furious" to make the case for gun regulations

Memos contradict Holder on Fast and Furious
Agent: I was ordered to let guns "walk" into Mexico
Gunwalking scandal uncovered at ATF
One law enforcement source calls the Acosta report "completely embarrassing." "He's exporting ammunition, which is a violation of law," says the source. "But they let him go."
Before releasing Acosta, MacAllister wrote her contact information on a $10 bill at Acosta's request, gave it to him, then warned him "not to participate in any illegal activity unless under her direction."
Acosta wasn't arrested until Feb. 2, 2011, more than eight months after the Border Patrol stop. By then, ATF had allowed more than 2,000 weapons to "walk" into the hands of Mexican drug cartels, and two of the rifles had turned up at the murder scene of Border Patrol Agent Brian Terry.
The Justice Department and ATF had no immediate comment. ATF officials who approved of Fast and Furious have said they were trying to get to the "big fish" in a drug cartel.
In a related case also run by ATF's Phoenix office, CBS News has reported a grenade parts trafficker named Jean Baptiste Kingery was caught smuggling 114 disassembled grenades in a tire in 2010, but was released. The same prosecutors faulted in Fast and Furious allegedly refused to bring charges saying grenade parts are "novelty items" and the case "lacked jury appeal." Mexican authorities arrested Kingery a year later at a stash house with enough materials for 1,000 grenades.
The Inspector General has been investigating Fast and Furious for more than a year. Attorney General Eric Holder, who's denied knowing about any gunwalking, has said use of the "inappropriate tactics is neither acceptable nor excusable."
The Justice Department had no immediate comment. ATF told CBS News: "The criminal case is still ongoing in federal court, and there is also inspector general's investigation looking at the overall case. Therefore, ATF cannot comment about the investigation.
Thanks for reading CBS NEWS.
Create your free account or log in
for more features.