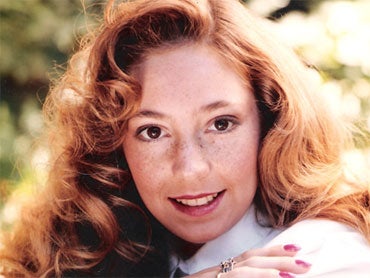 Preview: The Girl Who Knew Too Much
More than 17 years have passed since Scott County, Mo., Deputy Sheriff Rick Walter pulled over on a desolate strip of highway in Benton, Mo., to examine what he thought was an abandoned car. Instead, he discovered the body of 19-year-old Angela Mischelle Lawless. Based on the blood evidence, investigators believed Mischelle, who may have been running for her life, was brutally beaten and then placed back in her car, where she was shot three times.
As Walter was working the crime scene, a local man reported that he had seen the young woman in her car, and also told investigators that he saw a white car driving near the crime scene. At the same time, authorities immediately looked at Lawless' boyfriend, but could find nothing to tie him to the crime, and he passed a polygraph. Weeks went by with few leads, until four months later investigators got a break.
Watch a preview
Erin Moriarty's reporter's notebook
Seventeen-year-old Joshua Kezer had been held briefly on assault charges in the county jail where, according to several inmates, he confessed to killing Lawless. Then the man who reportedly saw a car near the crime scene identified Kezer from a photo lineup as the driver. A young woman identified Kezer as having been at a party where he had words with Mischelle. It was all police needed.
Joshua Kezer was charged with the first-degree murder of Mischelle Lawless. Blood evidence showed that Lawless had fought fiercely for her life, but no DNA, fingerprints or murder weapon linked Kezer to the scene. Nevertheless, Kezer was convicted and sentenced to 60 years in prison. To many, it seemed like an open-and-shut case, but for years it haunted Rick Walter.
In 2005, Walter, now sheriff, acted on his nagging doubts. Despite death threats, he re-opened the case. Soon the foundation on which Kezer's conviction was built began to crumble, as witnesses admitted to lying and evidence was questioned. But would all this be enough to convince a judge to order a new trial? The outcome was stunning... and would generate new theories about what happened to Mischelle Lawless.
As Sheriff Walter tells "48 Hours" correspondent Erin Moriarty, "Everyone is scared about this case."
Watch "48 Hours Mystery: The Girl Who Knew Too Much," Saturday, March 13 at 10 p.m. ET/PT.
A sneak peek of this week's show:
Thanks for reading CBS NEWS.
Create your free account or log in
for more features.