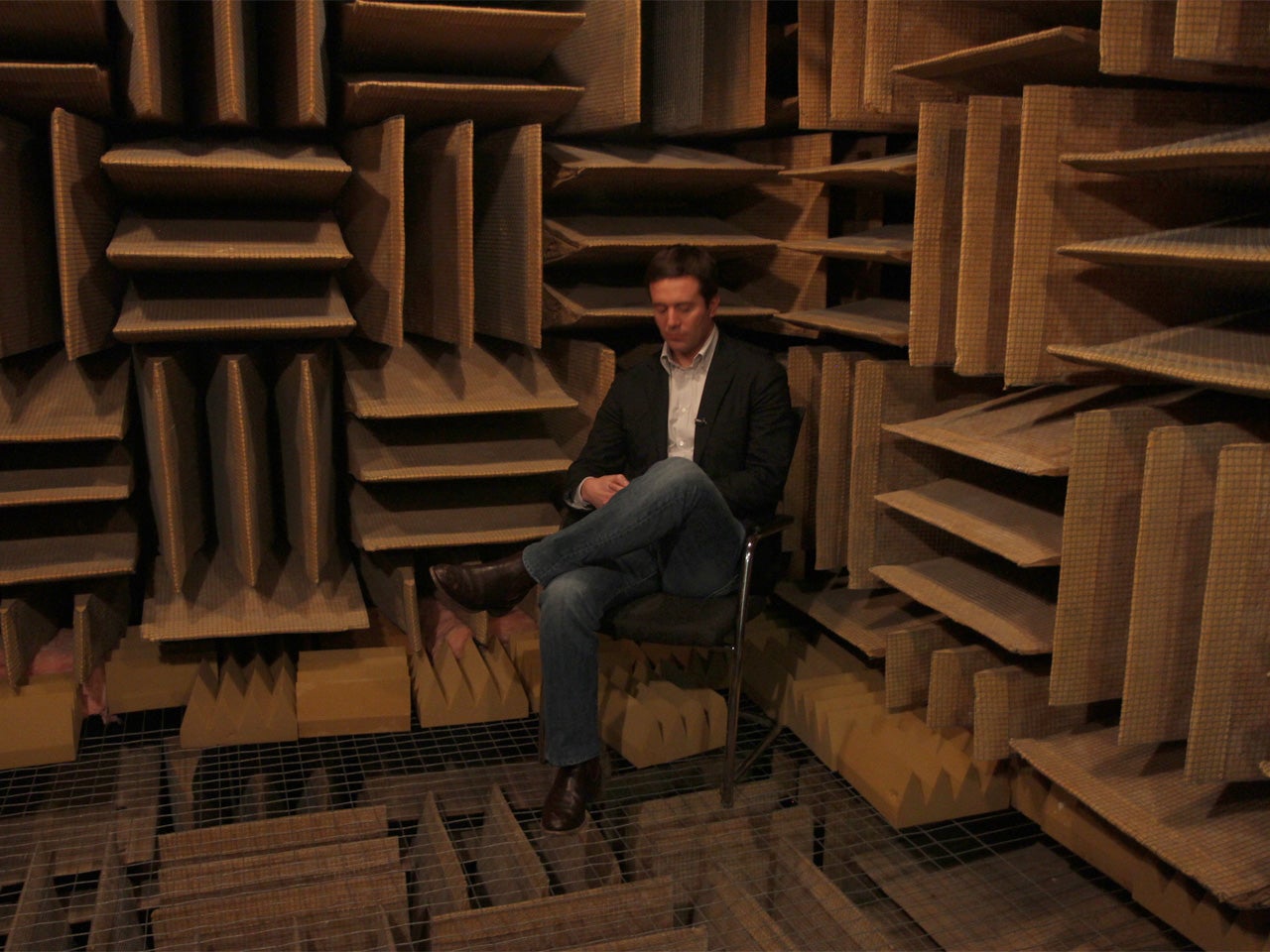 Preview: Inside the world's quietest room
(CBS News) According to the Guinness Book of World Records, the anechoic chamber at Orfield Laboratories holds the title of the World's Quietest place.
What is it about the room that makes it so silent?
It's so quiet, in fact that it can be disorienting and causes some to experience hallucinations.
The longest anyone has stayed inside with the lights off is 45 minutes, so we locked CBS News correspondent Jeff Glor in to see if he could handle it.
To see his full report, tune in to "CBS This Morning," Tuesday, May 22, 2012.
Thanks for reading CBS NEWS.
Create your free account or log in
for more features.