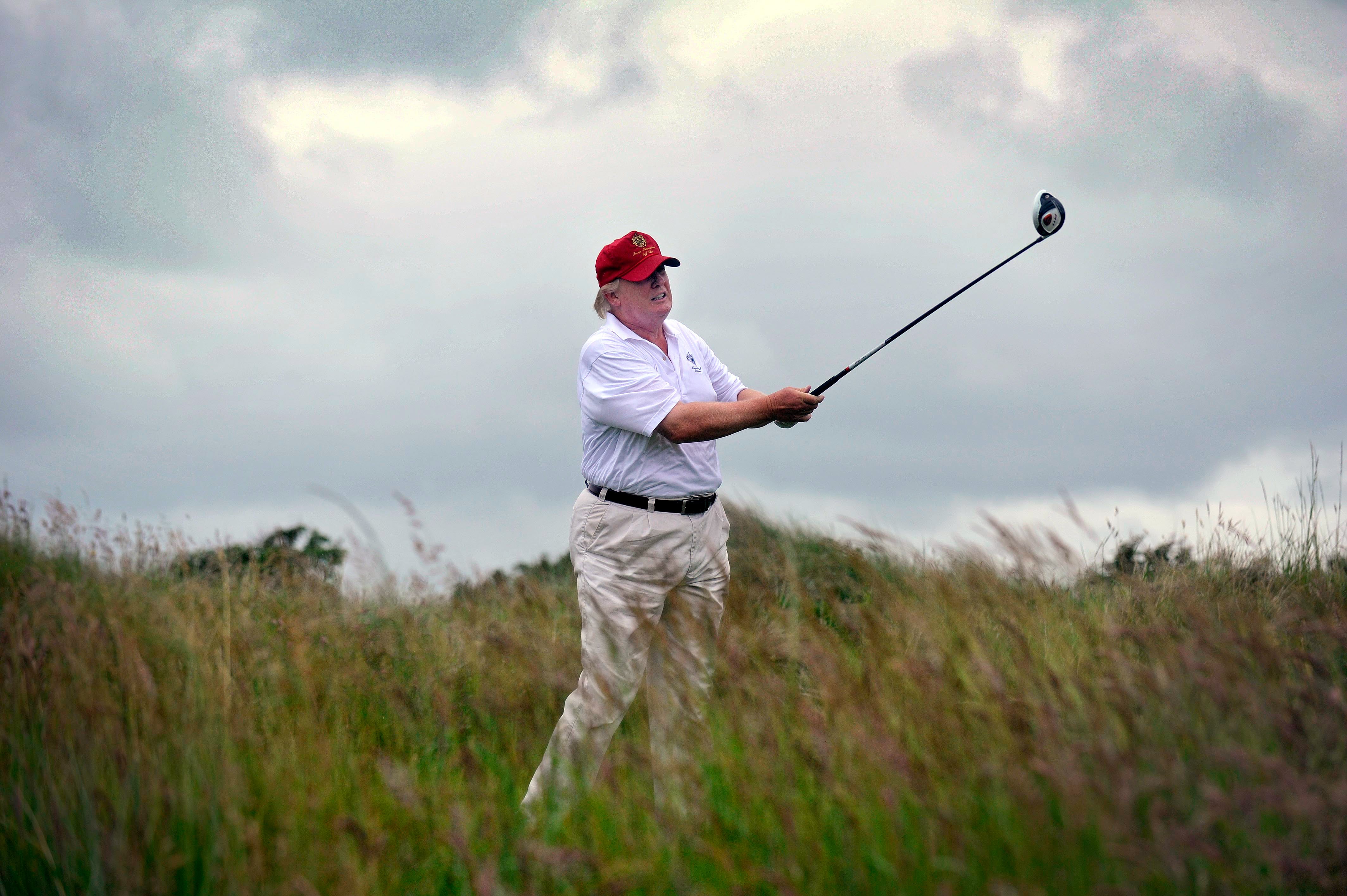 President Trump plays 18 holes with pro golfer Rory McIlroy
President Donald Trump played a full 18 holes of golf with professional golfer Rory McIlroy on Sunday at his golf club in Palm Beach, McIlroy told a golf blog -- an account that contradicted what the White House said Sunday about Mr. Trump's activities that day.
The round of golf was first reported by the blog No Laying Up, which spoke with McIlroy about the experience. "He probably shot around 80," McIlroy said. "He's a decent player for a guy in his 70s!"
That report directly contradicted what White House spokesman Sarah Huckabee Sanders told reporters on Sunday, when she said he "played a couple of holes" earlier that day but that she didn't believe it was "a full round." (Additionally, she declined to disclose Mr. Trump's golf partners at the time.)
In a statement Monday, Sanders responded to the discrepancy by saying Mr. Trump had "intended" to play just a few holes but ultimately stayed longer.
"As stated yesterday the President played golf. He intended to play a few holes and decided to play longer," she said. "He also had a full day of meetings, calls and interviews for the new [National Security Adviser], which he is continuing today before returning to Washington, D.C. Tonight."
The company Clear Sports posted a photo of the outing:
Since taking office one month ago, Mr. Trump has gone on six golf outings and has played with pro golfers such as Tiger Woods and Ernie Els.
Before becoming president, he frequently criticized former President Barack Obama for playing golf while president. According to CBS News' Mark Knoller, Obama didn't play his first round of golf as president until three months into his first term (on April 26, 2009).
Thanks for reading CBS NEWS.
Create your free account or log in
for more features.