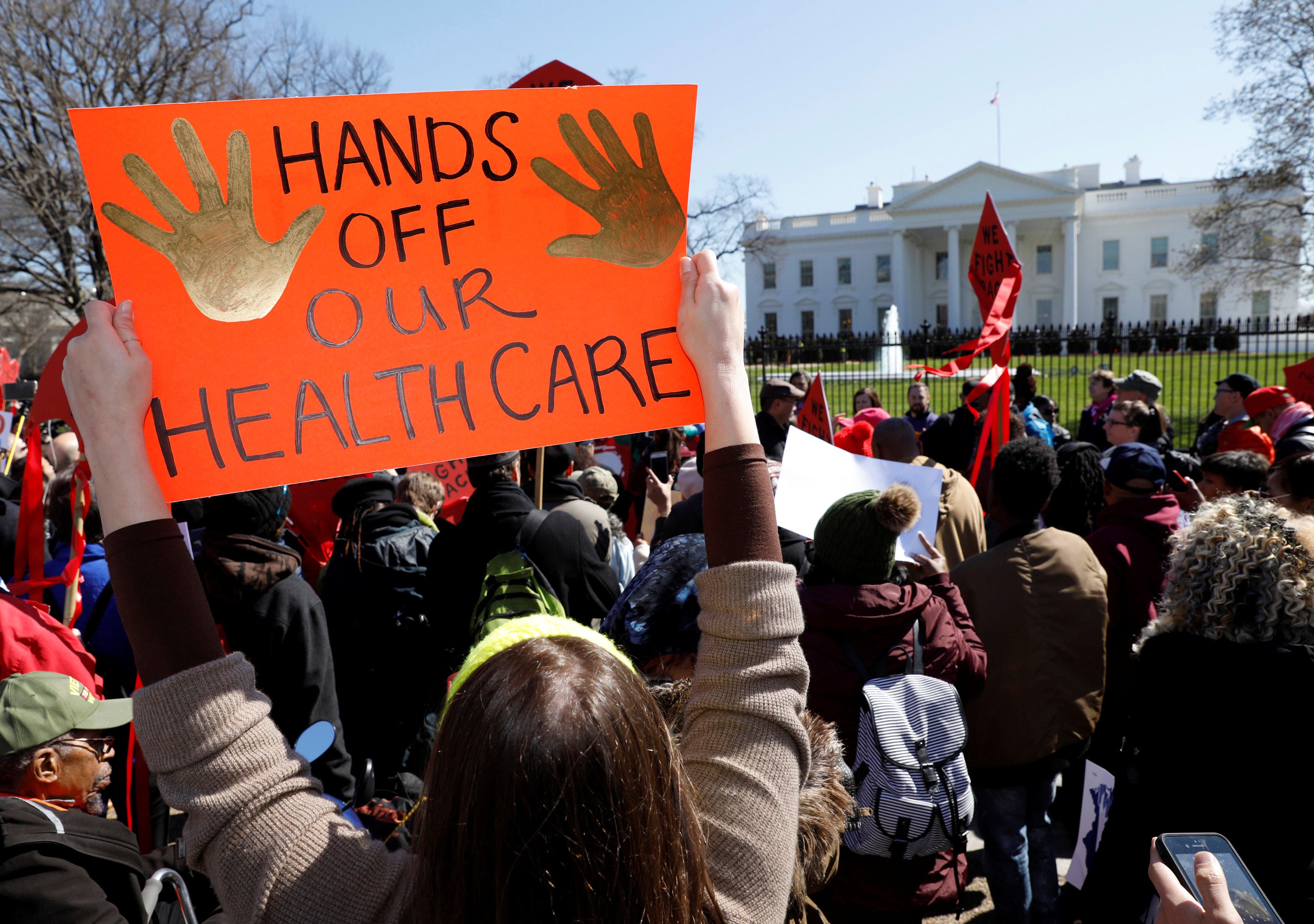 Premiums and deficit would rise if Trump ends Obamacare payments, CBO says
If President Trump decides to end an Obamacare insurance subsidy, premiums would go up 20 percent next year and some people would have no insurers in the nongroup market, according to a report published Tuesday by the Congressional Budget Office.
The nonpartisan budget scorekeeper analyzed the repercussions of what would happen if Mr. Trump decides to cut off cost-sharing reduction (CSR) payments. These payments are made to health insurers to help low-income people enrolled under the health care law with out-of-pocket expenses.
Under that scenario, the federal deficit would grow by $194 billion over the next decade, the report estimates. It said that total federal subsidies would increase because more people would receive subsidies and the average amount of the subsidy per person would be greater.
While premiums would increase by an average of 20 percent for silver plans next year, they will be 25 percent higher by 2020.
The president has repeatedly said he might end the payments, which are currently slated to cost the government $7 billion during this fiscal year and $10 billion in 2018.
Senate Majority Leader Mitch McConnell, R-Kentucky, told reporters last week that he'd consider a bipartisan effort to continue the payments. He said Sen. Lamar Alexander, R-Tennessee, is working on "some kind of bipartisan approach" that would involve subsidies for insurance companies.
CBS News' Emily Tillett contributed to this report.
Thanks for reading CBS NEWS.
Create your free account or log in
for more features.