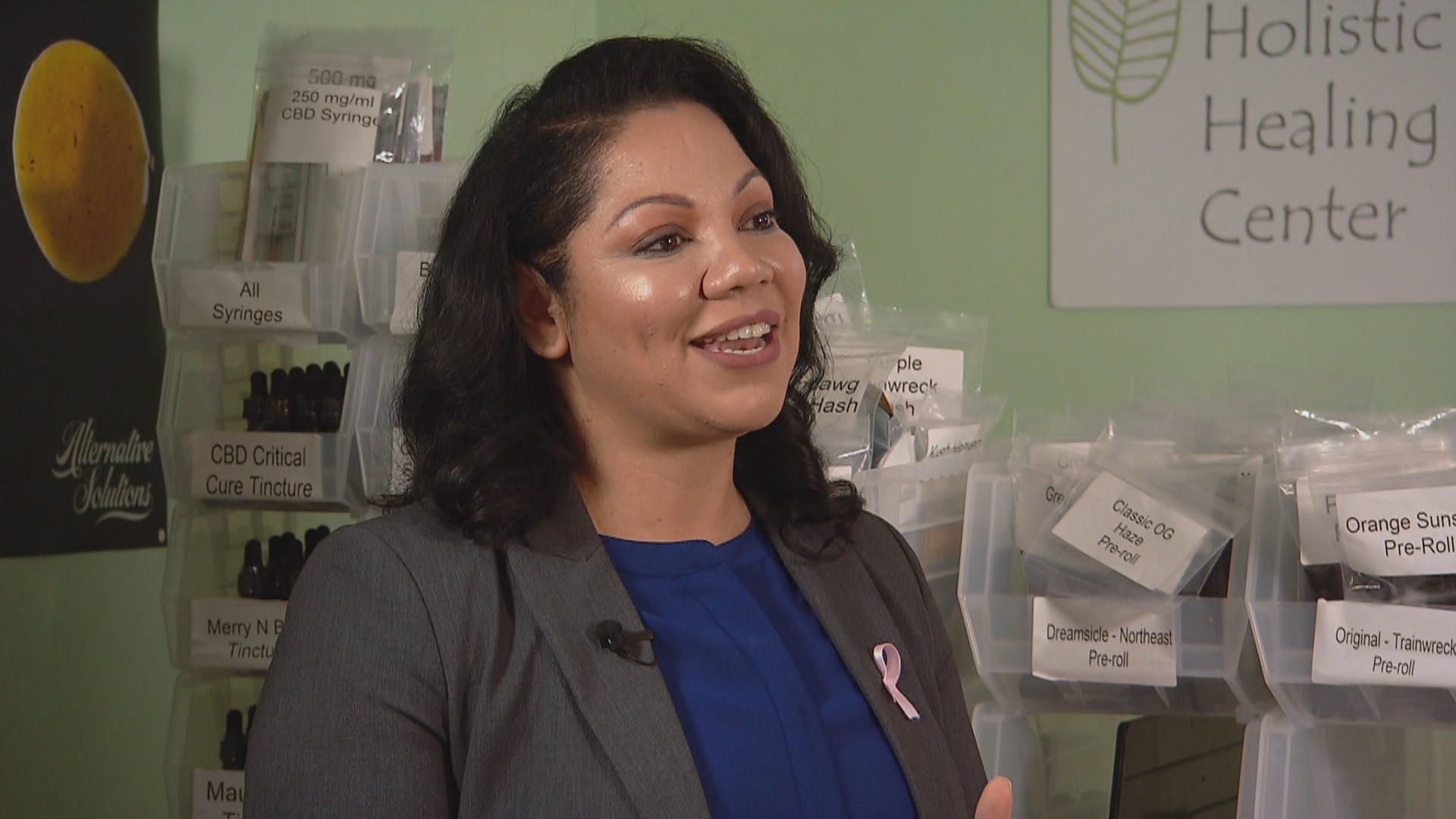 "Pot moms" share passions and anxieties about their profession
Marijuana is now legal in some form in more than half of all states, and more women are legally getting into the pot industry -- many of them are moms.
At a medical marijuana cultivation center in Washington, CBS News correspondent Chip Reid spoke to a group of so-called "pot moms" who fight the stigma of their job.
"PTSD, depression, insomnia, eczema – is there anything that marijuana does not help with?" Reid asked one mom.
"I don't know yet," Chanda Macias said, laughing.

Macias calls herself a pharmacist. But the medical marijuana she is licensed to distribute, while legal in D.C., is illegal under federal law.
"When you see our patients come in every day and they say that, 'I can have a quality of life,' to me, that's my purpose," Macias said.
The former cell biologist has a PhD and an MBA. But first and foremost, she's a mother to four children.

"So your seven-year-old, MJ, has he ever seen this room?" Reid asked.
"Oh no, he hasn't seen this room," she said.

Her youngest is just seven. And she's trained him in the art of answering tough questions.

"What does mommy do for a living?" Reid asked.
"She's a pharmacist," MJ said.

"And what does she give people?" Reid asked.

"Medicine," MJ said.

"And what does that medicine do?" Reid asked.
"It helps them feel better," he said.
Those answers work for now, but Macias knows that as MJ gets older, his questions will become more pointed.

"It's okay for people to judge me based upon what I've chosen to do, but it's very hurtful for them to judge my son where he's innocent in this," Macias said.

That's why she needs help.
"What do you call this group by the way, do you just say the group?" Reid asked a group of women in the industry, including Macias.
"Support group," Macias said.
"Canna-moms," Shawnta Hopkins-Greene said.
"My buds!" Leah Heise said.
All of these buds participate in this budding industry, and all of them are moms.

"I didn't have any problem with the sex talk," said Jennifer Culpepper, a mom of two. "And I think it was 'cause I had a book to go with."
The inside jokes these mothers tell here deal with the stigma surrounding their jobs.

"I don't want my kids to have their friends' parents say, 'Oh, you're not allowed to go to their house,'" Culpepper said.
"When I first decided to come into the industry, I had a lot of concerns because I was a licensed attorney. So I had to decide and I chose that I was going to go outside the box, and I was going to risk my license to do this," said Heise, a mother of two teenage girls.
Only Macias actually dispenses the drug. The others are involved in other aspects of the industry. Leah Heise is an attorney and president of a company that recently earned a license to dispense medical marijuana in Maryland.
"Some of the biggest anxieties that we all share, regardless of whether we touch the plant or not, is this concept that our businesses are at risk," Heise said. "So our incomes are at risk. And that is an issue that comes up with my kids a lot."
Hopkins-Greene guides medical marijuana patients through the regulatory red tape. She has a 10-year-old.

"For me, the challenge is just every time I answer a question, it leads to more questions with my son. But I have that relationship with him where I will answer it. I try to answer it in an age-appropriate way," Hopkins-Greene said. "But he can ask me anything and he does."
Culpepper's company does brand strategy and graphic design for the marijuana industry.
"I do feel like I have a timeline because my nine-year-old has one more year in elementary school and I think that she cannot enter middle school without having this conversation," Culpepper said.
"As moms, are you all a little nervous about going this public about what you do?" Reid asked.
"No, I'm not. I'm wide out there," Heise said. The other women also shook their heads.
"So all of you with young children are going to let your children watch this story on TV?" Reid asked.
"I might screen it first," Culpepper said, laughing.
There are now eight of these medical marijuana growing centers in Washington D.C. And they're popping up all across the nation as more and more states legalize medical marijuana, and in some cases, for recreational use.
Thanks for reading CBS NEWS.
Create your free account or log in
for more features.