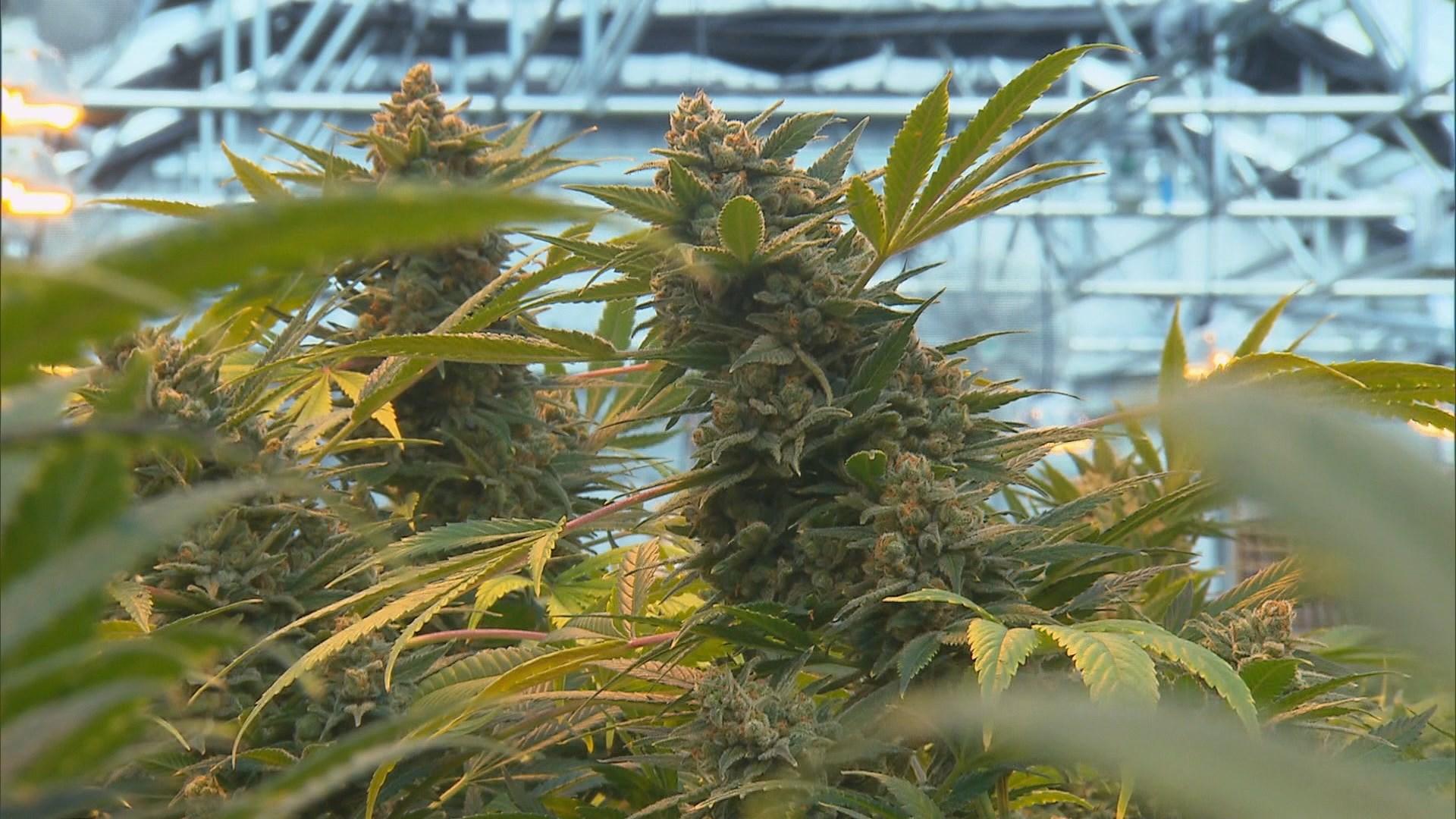 Tax revenue from Colorado pot helps fund community projects, scholarships
April 20, or 4-20, is a date long considered to be National Weed Day. A CBS News poll released shows 61 percent of Americans think pot should be legal, a new high. It's a five-point increase over last year.
More than half of all states have legalized medical marijuana programs. Eight states, along with the District of Columbia, allow marijuana for recreational purposes.
Legalized recreational and medical pot in Colorado hit $1.3 billion in sales last year. In the state, good pot business is turning out to be good news for budget-strapped cities and even college kids. In the small Denver suburb of Edgewater, there are six pot shops, drawing big business from nearby cities that opted not to allow marijuana sales, reports CBS News correspondent Barry Petersen.
The town of 5,300 is generating $1.4 million in sales tax revenue from pot. That's 20 percent of its annual budget. Money for repaving 12 miles of streets and the old city hall will soon be replaced by a new $10 million complex that will include a police station and library to be finished by 2018.

"Does anybody ever jump up and say, 'it's great to have all that money but it's kind of sin city? It's a drug operation paying for all of this?'" Petersen said.
"I would say there's probably a few people in town that feel that way but it's not commonly discussed," city manager HJ Stalf said.

Denver marijuana shop owner Tim Cullen wanted to give back to the community by donating $200,000 to a non-profit. Several said thanks, but no thanks. He believes it was the stigma of pot money.

"I was shocked, honestly. I was shocked. It was more difficult than I thought it would be," Cullen said.

He took us to a Denver park where the city accepted his donation as part of a private-public project to build a pavilion for free concerts.

"Does the day come when you make a donation like this and nobody pays attention? You can be the pot shop or you could be the corner grocery?" Petersen asked.
"Maybe, maybe. I think so. I mean, I think we're years away from that being the case," Cullen said.
About a 110 miles south of Denver, Pueblo County is also benefitting from marijuana taxes. The county gets its sales taxes when marijuana is harvested and sold to pot shops statewide. The money is now giving college kids a first in American history – pot-funded scholarships.
Freshman Janet Calzadillas wants to be a teacher. She's getting $1,000 a semester at Colorado State University-Pueblo. She said she's comfortable with the money being from marijuana sales tax because it's helping her continue her education.

"I don't think without this scholarship I could continue my education without taking out loans and worrying about how to pay them back," Calzadillas said.
This coming spring, every graduating high school student in Pueblo County will qualify for a pot scholarship to be used at local colleges. Those scholarships and the other benefits of pot sales taxes will suffer if the Trump administration moves to ban the sale of recreational pot, even if it allows medical marijuana. Pot advocates say the sales of recreational pot will still take place, just on the black market, and that means no taxes will be collected.
Thanks for reading CBS NEWS.
Create your free account or log in
for more features.