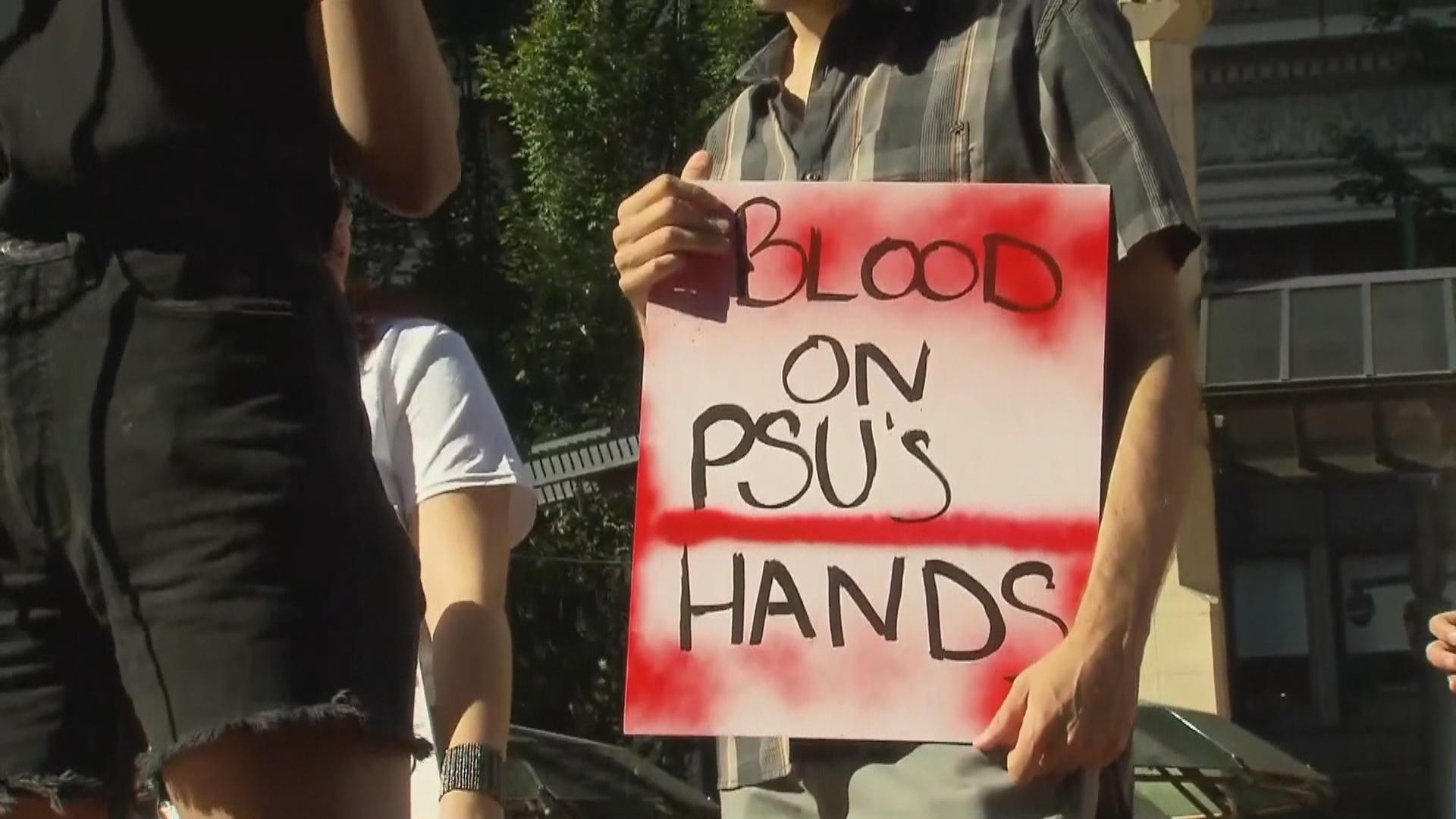 Protesters demand action after Portland State University police shoot, kill Navy veteran
Dozens of protesters marched through the streets of Portland, Oregon, on Sunday, demanding action after Portland State University police shot and killed a Navy veteran. Cellphone video captured the early Friday incident when, witnesses say, Jason Washington was trying to break up a fight.
It appears Washington's gun fell from its holster before police shot him.
This isn't the first time tensions have risen at the university over armed campus safety officers.
Students have been strongly opposed since the policy began in 2015. One protester said she feared that it was only a matter of time before someone got killed.
CBS News correspondent David Begnaud reports the incident occurred Friday after a fight started to escalate outside a sports bar. According to witnesses, the 45-year-old Washington, who is seen in cellphone video carrying a gun on his right hip, tried to intervene, but fell during the scuffle.
Washington's gun apparently fell from its holster. Witnesses said campus police opened fire when he tried to pick it up.
Washington was a U.S. Navy veteran who worked for the post office. Police told reporters he had a concealed carry permit for his handgun.
"He was a veteran who fought for our country," said Mohammed Tuffa, who says he was involved in the fight. He said police didn't need to use deadly force. "Pepper spray could have broken everybody out. Everybody would have been on the ground crying."
The two officers involved, Shawn McKenzie and James Dewey, have been placed on administrative leave.
On Sunday more than 100 protesters marched to Portland State University wearing black and carrying signs demanding justice in the campus police shooting of Washington.
Attending Sunday's vigil, Jo Ann Hardesty told CBS News, "Community members and staff and faculty were very, very concerned about arming the police."
Hardesty said many people here have been speaking out against arming campus security officers ever since it began three years ago. "We knew then that somebody would die, and here we are. I had to be here because we knew it would happen – we just didn't know when."
The university said this is the first officer-involved shooting for its campus police force.
They promise a full evaluation of their policies and procedures, as Portland's Police Department investigates the incident.
"CBS This Morning" reached out to the officers involved, but have not heard back.
Thanks for reading CBS NEWS.
Create your free account or log in
for more features.