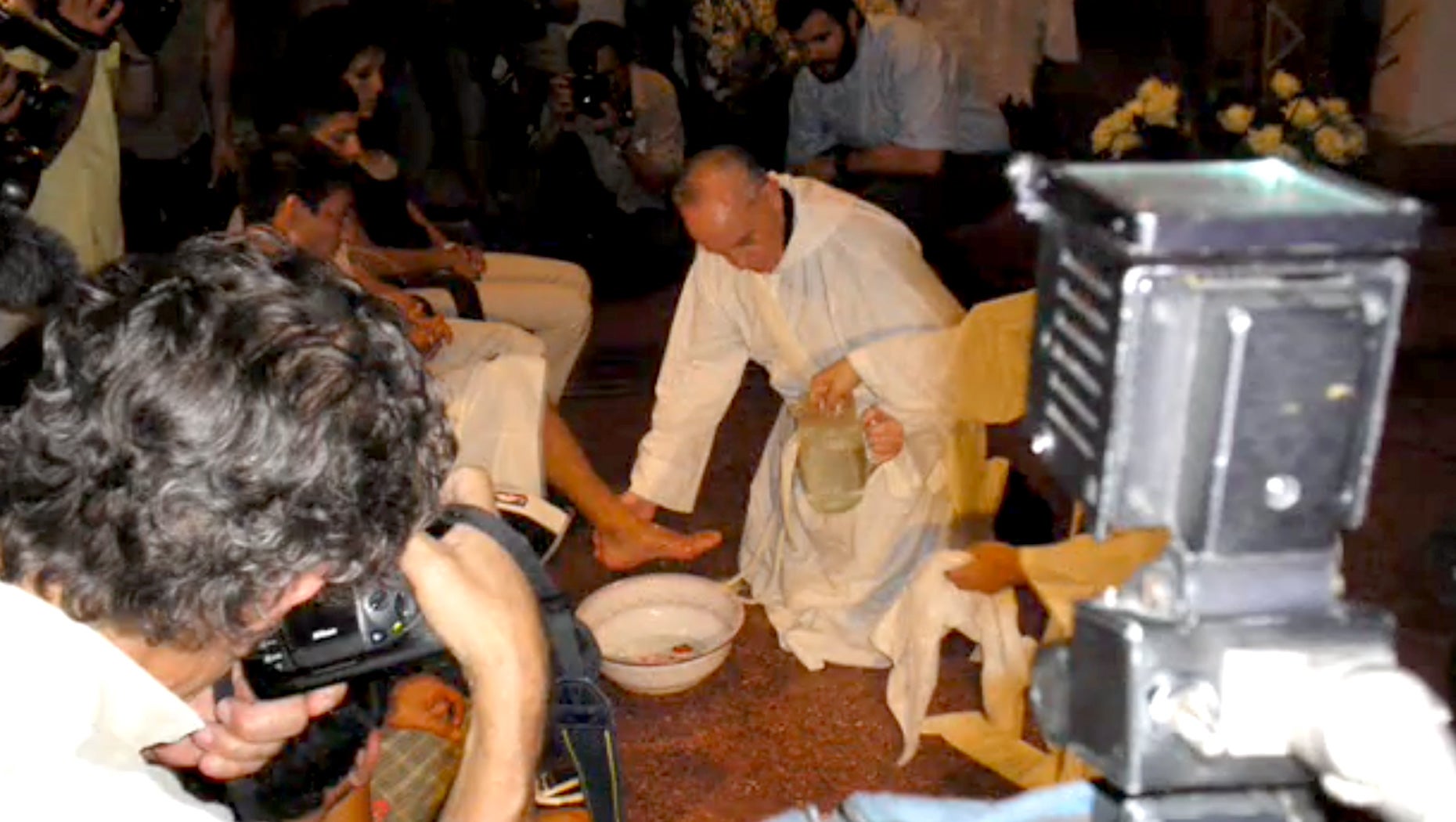 Pope Francis' sympathy to drug addicts, AIDS victims
A profile written by John L. Allen Jr. for the National Catholic Reporter offers some intriguing details about new Pope Francis.
As Cardinal Jorge Mario Bergoglio, he showed compassion for the victims of HIV-AIDS and in 2001, visited a hospice to kiss and wash the feet of 12 AIDS patients.
In 2008, the Catholic News Agency reported that Bergoglio washed the feet of 12 recovering drug addicts at a rehabilitation center in Buenos Aires, Argentina, where he is from. YouTube video apparently shows photographs from the event.
The National Catholic Reporter profile also reveals that Bergoglio was a runner-up during the 2005 conclave, where cardinals were impressed with his ability to lead Argentina through its financial crisis and humility.
"Bergoglio's reputation for personal simplicity also exercised an undeniable appeal - a Prince of the Church who chose to live in a simple apartment rather than the archbishop's palace, who gave up his chauffeured limousine in favor of taking the bus to work, and who cooked his own meals," Allen writes.
One cardinal reportedly said that the final days of the 2005 vote was essentially a "horse race" between Bergoglio and Joseph Ratzinger, who would go on to become Pope Benedict XVI
Bergoglio also faced some controversy just days before the conclave; a human rights lawyer in Argentina accused him of complicity in the kidnapping of two liberal Jesuit priests under the country's military regime in 1976. Bergoglio denied the charges, according to Allen.
YouTube video of Cardinal Bergoglio in Argentina

Thanks for reading CBS NEWS.
Create your free account or log in
for more features.