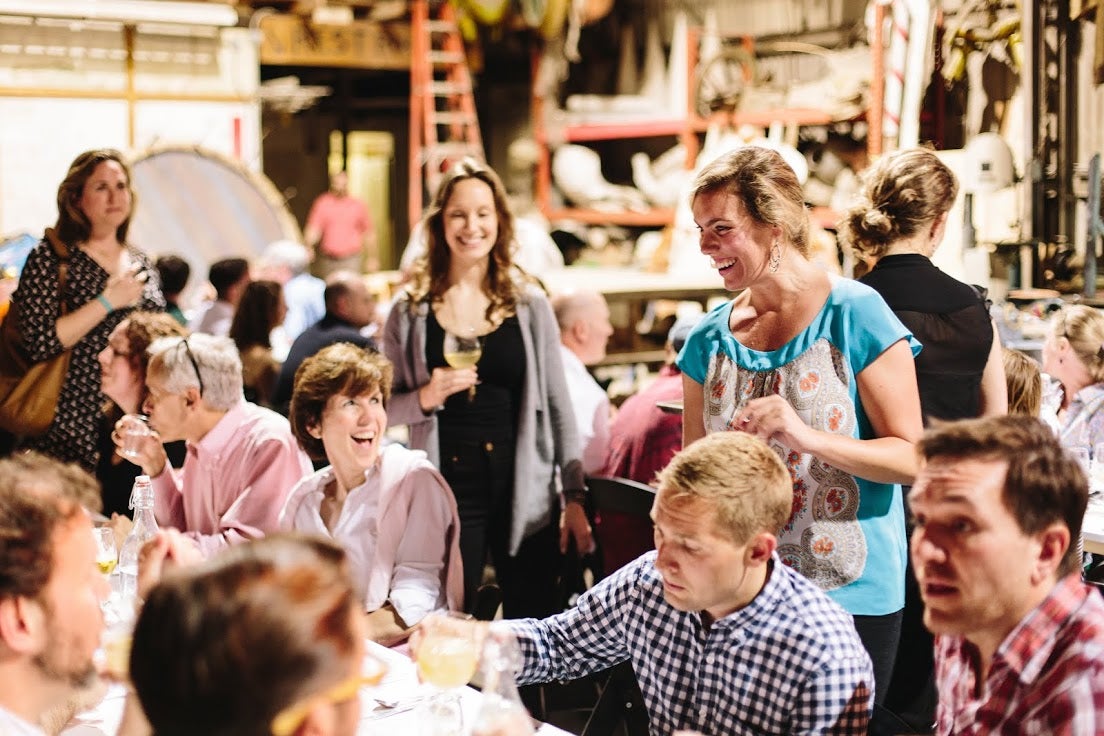 "Pop-up" dining company Dinner Lab rebels against food industry
The idea of pop-up restaurants has been around for years: Young chefs showcase their creations in a temporary setting where the financial risks and rewards are low. But one company is raising those stakes, banking that pop-up dining can also be a long-term, profitable business, CBS News' Elaine Quijano reports.
In a nondescript Brooklyn warehouse, a food revolution is brewing.
"You never know who you'll meet. You never know who's sitting down in the chairs that can potentially change your life," Dinner Lab traveling chef Nini Nguyen said.
Dinner Lab is a unique pop-up restaurant company that, like its founder Brian Bordainick, is rebelling against conventional notions in the food industry.
"When we first started, we were trying to address late-night dining in New Orleans," Bordainick said. "That was the original idea, was, let's get a bunch of people together when restaurants typically closed and have some fun."
Dinner Lab is now in 24 cities, with nearly 20,000 members. They each pay a yearly membership fee of up to $175 and then sign up for each meal online for a fixed price -- including tip and drinks -- usually between $60 and $80.
Members sit at communal tables, encouraging interaction with others including the young chefs themselves, like 25-year-old Ian Rusnak of New York.
"It's a cool opportunity to get out there and play with your own ideas and get exposure and do something that's more about myself versus whoever I'm working for," Rusnak said.
Creativity is a common theme, from the ingredients to the dining spaces. In just a matter of hours, Dinner Lab transforms venues including parking garages, old churches and local theaters.
"We get to take a lot more chances. We get to do something super obscure or super creative, something that people haven't really had before," Dinner Lab chef Jacob Rosette said.
They've also produced corporate events for major companies like Google and Pandora and catered to celebrities, serving up food at Solange Knowles' wedding last year.
Now, Bordainick is looking to expand even more, so he's again pioneering an alternate route -- becoming one of the first companies to raise money from those who already know the product best -- its customers.
"I think it's disruptive. I think it's really changing the relationship between a chef and his patrons," Dinner Lab member Jeffrey Bloom said. "Speaking for myself in New York, it adds a whole new dimension to going out to eat."
Bordainick is taking advantage of a recent change in securities law by crowdfunding a relatively small amount of money from his members -- $2 million.
"It's a huge vote of confidence that people who utilize our product, who come on a regular basis are saying, not only believe in the product that you're offering but the future direction of the company that you've laid out," Bordainick said.
And while slower, Bordainick is finding bypassing more traditional funding sources has its benefits.
"There's a lot of hooks that come along with venture capital cash," Bordainick said.
He said maintaining creative control was an important benefit to raising the money himself.
"Also being able to really move the company in directions that we see fit," Bordainick said.
He hopes to one day expand overseas, all while building up Dinner Lab in the U.S.
"I think we want to be sort of that go-to resource for all things culinary," Bordainick said.
Ambition, he said, is not something his company struggles with. So far, Bordainick has raised almost $1.5 million. One of his selling points is the idea that each diner provides direct feedback to the chef -- a radical idea in traditional fine-dining settings. Recipes and egos can be tweaked accordingly.
Thanks for reading CBS NEWS.
Create your free account or log in
for more features.