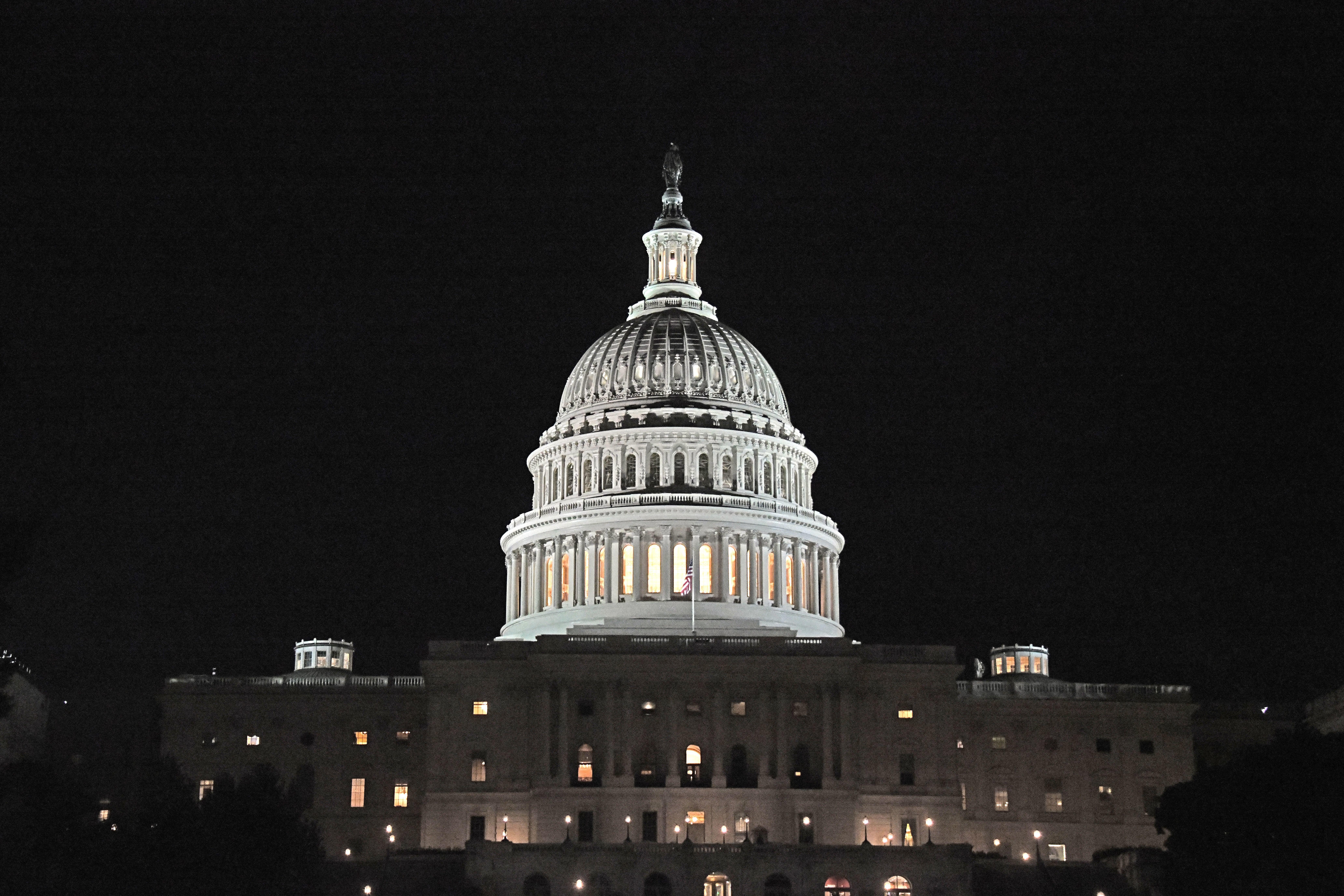 Voters blame Trump, Democrats equally for government shutdown
Voters blame President Trump and congressional Democrats equally for the three-day government shutdown that ended late Monday, according to a Quinnipiac University survey released Wednesday.
The poll found 32 percent of voters blame Democrats for the shutdown and 31 percent said they blame Mr. Trump. Eighteen percent, meanwhile, pointed the finger at congressional Republicans.
Eighty-four percent called the shutdown "mainly unnecessary" while 13 percent described it as "mainly necessary." The survey found 70 percent of voters disapprove of GOP lawmakers and 63 percent disapprove of Democrats in Congress.
Three-quarters of people said that they support allowing so-called "Dreamers" to remain in the U.S. legally, the poll found, while 18 percent don't support that plan. Of voters who support a bill making permanent the Deferred Action for Childhood Arrivals (DACA) program, more than half, 53 percent, said that the shutdown wasn't worth it while 43 percent said it was worth it.
The government reopened Monday night after President Trump signed a three-week spending bill that expires Feb. 8 that Congress passed earlier in the day. The impasse between Democrats and Republicans ended after Senate Minority Leader Chuck Schumer, D-New York, said that he had reached an agreement with Senate Majority Leader Mitch McConnell, R-Kentucky, that said the Senate would vote for a bill on DACA whether there's a deal or not by the end of the three weeks.
Democrats have wanted to tie the issue of DACA to government spending, and as a result, Senate Democrats had blocked the initial GOP-sponsored short-term funding bill late Friday night, which led to the shutdown beginning on Saturday.
The poll surveyed 1,245 voters between Jan. 19 and 23 with a 3.3 percentage point margin of error.
Thanks for reading CBS NEWS.
Create your free account or log in
for more features.