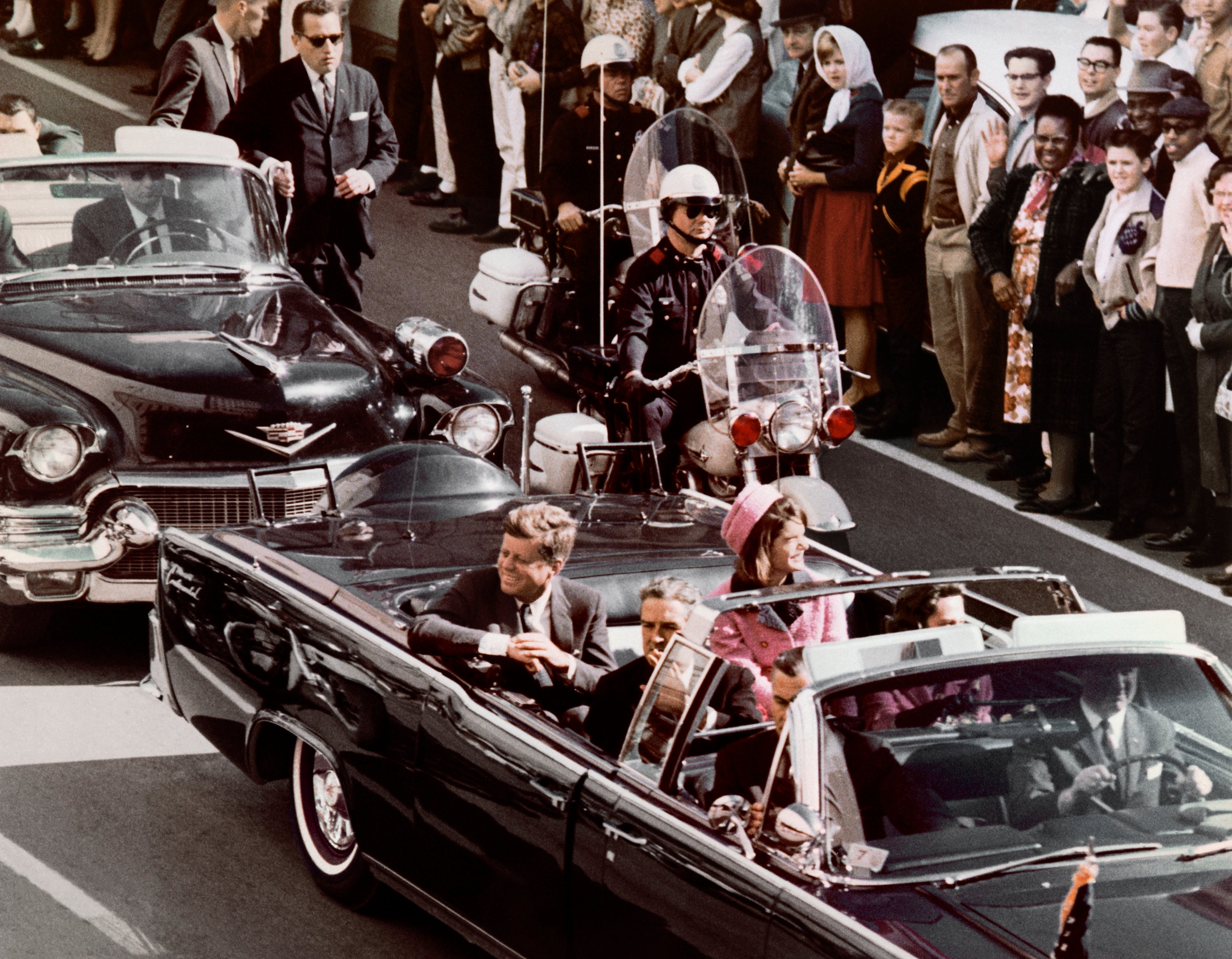 Poll: Continued belief in JFK conspiracy
A clear majority of Americans still suspect there was a conspiracy behind President John F. Kennedy's assassination, but the percentage who believe Lee Harvey Oswald acted alone is at its highest level since the mid-1960s, according to a new Associated Press-GfK poll.
Cheryl Casati, 62, who retired from the Air Force after 20 years, watched it all unfold on television back in November 1963. She said she's "extremely sure" there was a conspiracy. The killing of Oswald, the accused shooter, just days after the assassination is part of the reason why.
"There's too many holes in explanations," the Phoenix-area woman said. "That just could not have happened easily in that time and place. And (Jack) Ruby shooting (Oswald) could not have happened as easily as it did."
Pat Sicinski sees it differently. She and her husband recently visited the Texas School Book Depository in Dallas. Looking out the sixth-floor window from which Oswald allegedly fired on Kennedy's motorcade helped reaffirm the retired school employee's faith in the Warren Commission conclusion that Oswald was the lone gunman.
"Some skepticism is always justified," the 68-year-old Houston-area woman said. "I just think when people take it to extremes, they lose me."
According to the AP-GfK survey, conducted in mid-April, 59 percent of Americans think multiple people were involved in a conspiracy to kill the president, while 24 percent think Oswald acted alone, and 16 percent are unsure. A 2003 Gallup poll found that 75 percent of Americans felt there was a conspiracy.
The Oswald-acted-alone results, meanwhile, are the highest since the period three years after the assassination, when 36 percent said one man was responsible for Kennedy's death.
Robert Mawyer of Blairsville, Ga., is one of them. The 44-year-old IT salesman recently finished reading Bill O'Reilly's "Killing Kennedy." Assuming all of that information is correct, he has no problem accepting that Oswald went solo.
"The Warren Commission says that's what happened, so I tend to believe that, I guess," he said. But, he added, "I don't suppose anybody can be completely positive."
Jon Genova is positive that no one person could have pulled off this crime.
"There are just a number of factors that don't seem to zero out in my mind," the 46-year-old Denver mechanical engineer said. "How some evidence seemed to be suppressed, and the results are sealed for how many years? And the fact that ... it just seemed like the whole political winds change at the point when Kennedy was assassinated. It just seemed as if he was probably an impediment."
Those who were adults in 1963 were almost as likely as younger Americans to say that Kennedy's killing was a conspiracy involving multiple people — 55 percent, compared to 61 percent.
As for who might have been behind a conspiracy, Genova's money is on the Central Intelligence Agency. Casati, who wouldn't divulge her rank or military occupation, was a little more circumspect.
"I will tell you that Jack Kennedy was too much of his own person," she said. "And he made decisions that were not popular with some agencies, as far as I'm concerned."
The Associated Press-GfK Poll was conducted April 11-15, 2013 by GfK Roper Public Affairs and Corporate Communications. It involved landline and cellphone interviews with 1,004 adults nationwide. Results for the full sample have a margin of sampling error of plus or minus 3.9 percentage points; it is larger for subgroups.
Thanks for reading CBS NEWS.
Create your free account or log in
for more features.