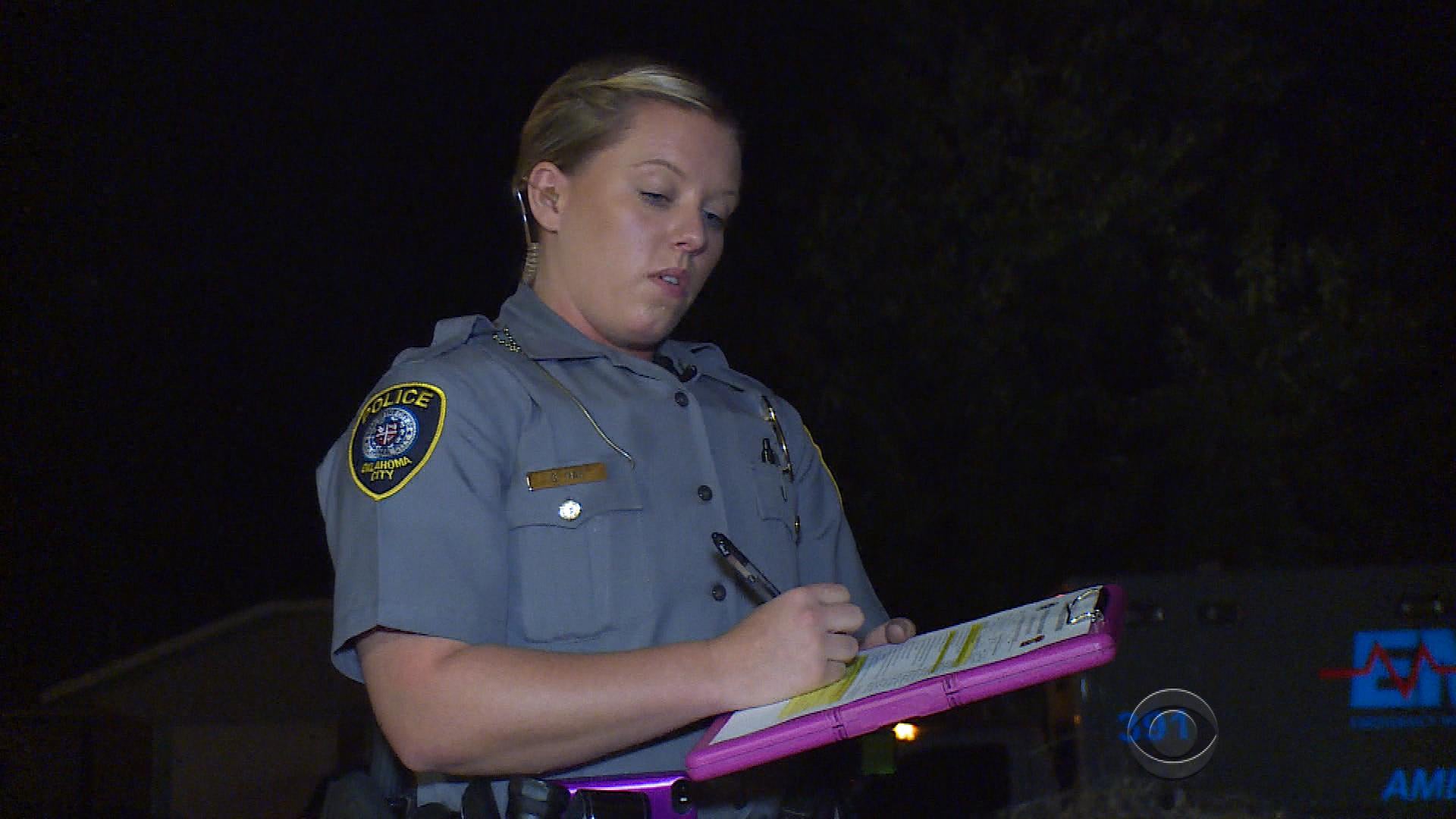 Police use new tool to ID domestic violence victims most at risk
OKLAHOMA CITY, Okla. -- Oklahoma City police officer Brandi May answers domestic violence calls nearly every day.
"I'm gonna ask you some questions so you can answer 'Yes,' 'No' or you can choose not to answer at all," May tells a victim.
But now May has a new tool, one police here say is simple but effective: a checklist of 16 questions designed to help officers identify victims who are likely to be killed.
"Do you think that Shane might try to kill you?" May asks the victim.
"After tonight, probably," the woman responds.
The more times a victim answers "Yes," the more likely domestic violence may lead to her death.
"He said he was going to kill me, he says it every time but I just thought it was an empty threat, and tonight it made me believe that he would," the victim says.
Captain Kim Flowers heads the domestic violence unit, which has been using the checklist for 3 years.
"A lot of them cry and say, 'Oh my god, I can't ... I can't believe I am letting this happen,'" Flowers says.
The questions were developed by researchers from Johns Hopkins School of Nursing. For example, number 5: "Has he/she ever tried to choke you?"
Research found men who choked their partners were 10 times more likely to eventually kill them.
"He wants you to know that he's in control, and he can snap your neck in half whenever he feels like it," Flowers explains.
Officer May found this woman was in serious danger.
"Do you just want to speak with them or do you want to seek shelter?" May asked.
So she took the next step in the new protocol by putting the woman on the phone with the domestic violence hotline, right there at the scene.
"It offers them support, it makes them feel stronger, it gives them the opportunity to take back a hold of their life," May says.
This victim told us, it made a difference for her.
"I didn't know, I just thought it was normal," the woman says through tears. "And it's not -- It's not normal and it's not okay."
Starting Saturday, the checklist will be used across the state of Oklahoma. Authorities in Maryland say fatalities have dropped 30 percent since they started using it.
Additional resources:
National Institute of Justice Danger Assessment
Maryland Network Against Domestic Violence Lethality Assessment Program
Thanks for reading CBS NEWS.
Create your free account or log in
for more features.