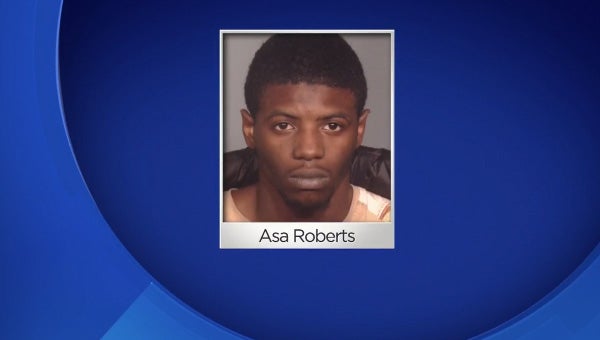 Police: Suspect arrested in Brooklyn rape of woman, 82
NEW YORK -A man who was wanted by police for a brutal sex attack on an 82-year-old woman in Brooklyn has been arrested, according to CBS New York.
Asa Robert, 18, was apprehended in Bedford-Stuyvesant early Friday morning, police said; he had been seen on surveillance video around 1:30 a.m. Monday lurking outside the woman's Brighton Beach home, reports the station.
He is then seen walking off camera and sneaking in the house through the unlocked front door as the woman was sweeping outside, police said. When the woman went back inside the house, police said she found Robert in a bedroom, according CBS New York.
Police said Robert then held the woman at knife point and demanded cash, but when the woman explained she didn't have any, he held her captive for hours, reports the station.
Fearing for her life, police said the woman offered to cook for Robert, but he instead became more violent, ransacking her dresser drawers for valuables, says the station. When he didn't find anything, police said he tied her up and then raped her.
Before leaving the women, police said Robert instructed her not to call police, according to the station. He then fled with a bag of clothing and her umbrella, police said.
Robert was captured in the area between Putnam Avenue and Madison Street, 1010 WINS reported. The station reports that witnesses said he did not surrender easily to police.
"They chased him earlier and he scaled a fence," one witness told CBS New York.
"He was about to come this way but it was blocked off so [he] went into the backyard of somebody's house and they bum rushed the houses, all of these houses, and they got him," another man said.
According to the station, charges against Robert are still pending.
Thanks for reading CBS NEWS.
Create your free account or log in
for more features.