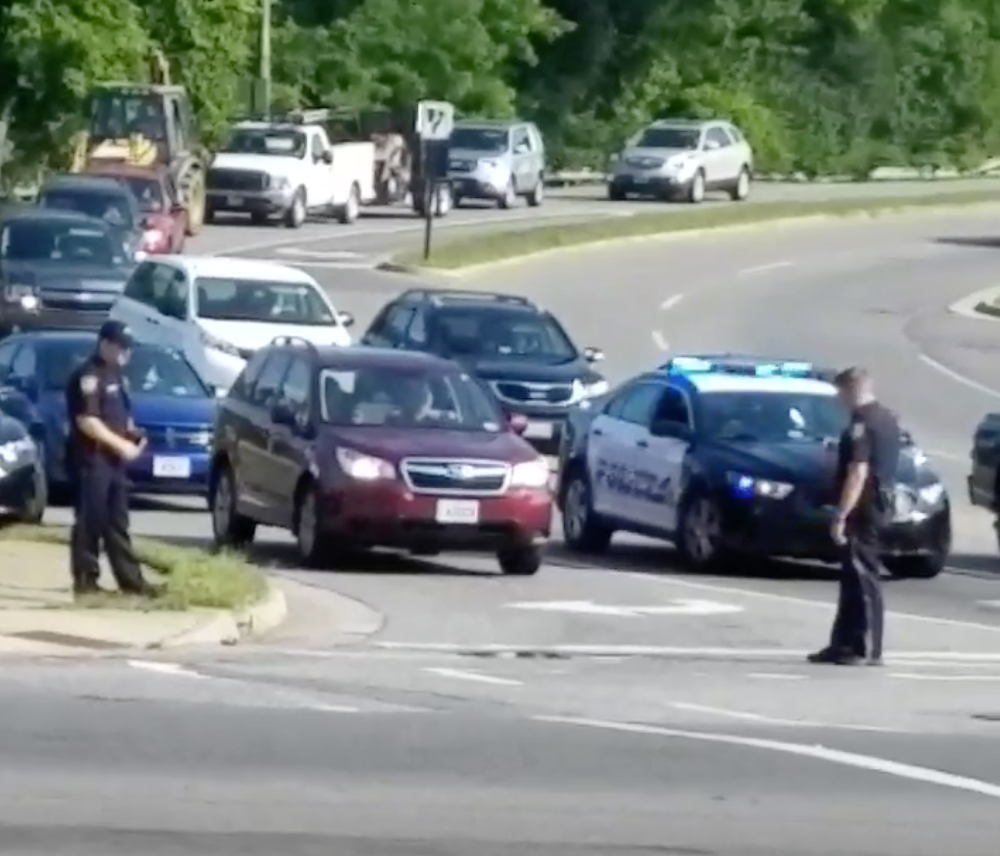 Police officers halt traffic to help snake cross busy Virginia street
For two officers in Roanoke, Virginia, the oath of protecting and serving their community extended to a snake that needed help crossing a street. Video shot by a local resident shows the cops halting traffic so the slow-moving snake could slither safely across a busy road.
Randy Leftwich, who took the video Tuesday morning, was dropping off dry cleaning when he noticed a pair of Roanoke police officers stopping traffic on Franklin Road.
"I thought it was a turtle at first," Leftwich told CBS News. "When I saw the snake I thought cops get such a bad rap these days, here are two officers helping out an animal."
The footage shows the cops diverting several cars to get the snake out of harm's way. After a few minutes, the Roanoke reptile made it to the other side intact.
"Awesome to see these guys out there helping," Leftwich said.
Thanks for reading CBS NEWS.
Create your free account or log in
for more features.