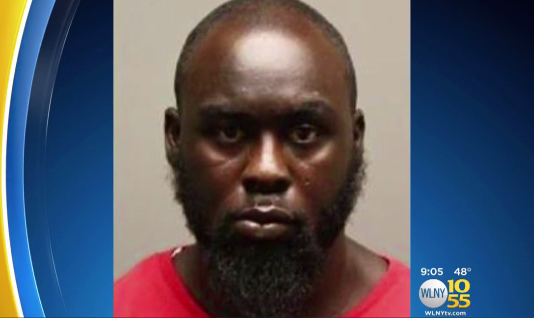 Police locate N.J. man wanted in connection with Newark knife attack
NEWARK, N.J. -- Authorities have located a New Jersey man wanted in connection with a weekend knife attack at a Newark home that left two children and a woman dead.
Officials said late Sunday night that they had found and were questioning 26-year-old Jeremy Arrington, identified by police as a "person of interest" in the Saturday afternoon attack that also left three people wounded.
A possible motive for the attack has not been disclosed.
Arrington has not been charged in the stabbings, but was also wanted on charges of sexual assault and aggravated assault for an unrelated incident on Oct. 9, Acting Essex County Prosecutor Carolyn A. Murray said at a news conference after the stabbings.
Prosecutors on Sunday released the names of the three who were killed. They said 8-year-old Aerial Little Whitehurst and 11-year-old Al-Jahon Whitehurst both died at a hospital shortly after the attack. A county spokesman said the two Newark children are related, but he declined further comment.
The three injured -- a 29-year-old woman, a 13-year-old boy and a 13-year-old girl -- remained hospitalized in critical but stable condition.
Newark Mayor Ras Baraka on Saturday called the attack "one of the most tragic and savage" he's seen. The mayor pleaded for anyone with information to come forward, NJ.com reported.
"We have to get him immediately before he hurts someone else," he said. "As long as he's on the street, nobody is safe."
Police offered a $20,000 reward for information leading to an arrest.
As CBS New York reported, mourners overwhelmed with sadness and disbelief have been contributing to a memorial on Hedden Terrace in Newark where the crime happened.
Late Sunday, local leaders held a prayer vigil at Zion Hill Baptist Church near the crime scene, and called for an end to the senseless violence. They also encouraged the killer to come forward.
"God, give him the faith and courage and the name of Jesus to pick up a phone and call so he can be picked up, so he can be held accountable, and so that Your people can be safe," a church pastor said.
"None of the family members were able to make it here today. They were involved in the hospital and the prosecutor's office," said Newark City Councilman John Sharpe James. "But this is a wake-up call."
The pastor continued: "God, we pray for those who are yet alive. But somehow God, at this time, they would find a way to continue to live; that the marks and scars of this moment would not distract nor destroy their lives, but somehow even out of this tragedy."
Thanks for reading CBS NEWS.
Create your free account or log in
for more features.