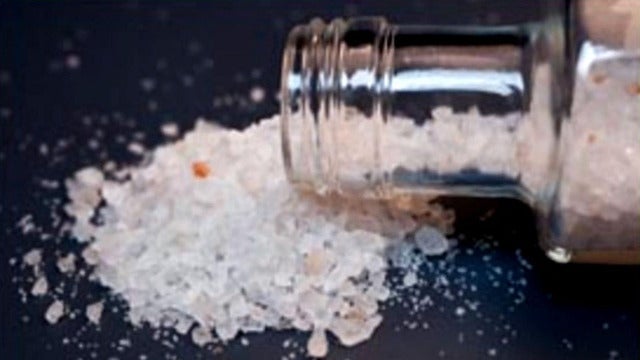 Police: Florida teen, likely on flakka, claimed she was Satan
MELBOURNE, Fla. -- A 17-year-old girl suspected of being high on a hallucinatory street drug allegedly ran toward officers nude, covered in blood and yelled that she was Satan, reports CBS affiliate WKMG.
The incident is believed to be connected to the drug flakka, a synthetic drug similar to bath salts, and which can cause bizarre, aggressive behavior.
Melbourne, Fla., police came across the teen -- who had been reported missing earlier -- after two men flagged down officers. They spotted the tattooed teen coming out from behind a home, naked, covered in blood and screaming repeatedly, "I am God," and "I am Satan."
Police say she had earlier jumped through a glass window of an occupied home before running toward a car and striking it. She also struck a person outside the home as she continued to run around the area, reports say.
Officers used a Taser to stun the teen. Hours later at Holmes Regional Medical Center, the girl told officers that she took what she thought was LSD earlier in the evening but refused to tell officers where she got it.
The teen was charged with burglary, battery and criminal mischief after officers arrested her in Melbourne on Saturday morning, records show.
Melbourne police Cmdr. Dan Lynch told newspaper Florida Today that the girl's behavior was indicative of flakka use.
"One of the characteristics is that (flakka) raises your inner core temperature...so that causes them to take their clothes off," Lynch said.
The teen was turned over to the Juvenile Detention Center in Sharpes.
Thanks for reading CBS NEWS.
Create your free account or log in
for more features.