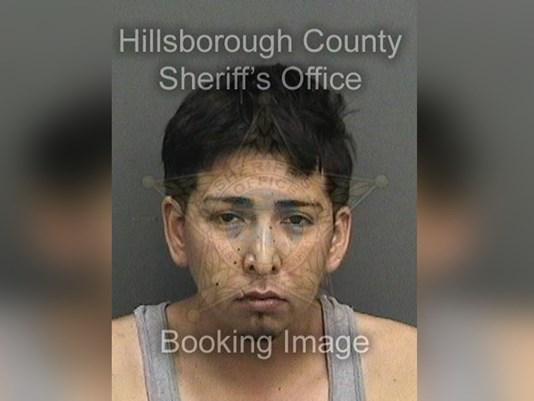 Police: Fla. man shot dead by cousin after asking if bulletproof vest works
TAMPA, Fla. -- Police say a Florida man asking if a bulletproof vest "still worked" was fatally shot by his cousin.
A Tampa Police report says 23-year-old Joaquin Mendez put on the vest late Saturday and "wondered aloud whether it still worked."
According to a witness, Mendez sat in a chair and put on the vest. His cousin, 24-year-old Alexandro Garibaldi, took out a handgun and said "Let's see," CBS affiliate WTSP reported.
Officers found Mendez outside the house with a gunshot wound in his chest. Mendez died at a hospital.
According to the report, Garibaldi initially told officers he found his wounded cousin after hearing a gunshot. However, police say a witness described Garibaldi shooting Mendez.
The vest was found in the house with a projectile entrance hole, WTSP reported.
Garibaldi was held Sunday without bond on a manslaughter charge. Hillsborough County jail records didn't show whether he had an attorney.
Thanks for reading CBS NEWS.
Create your free account or log in
for more features.