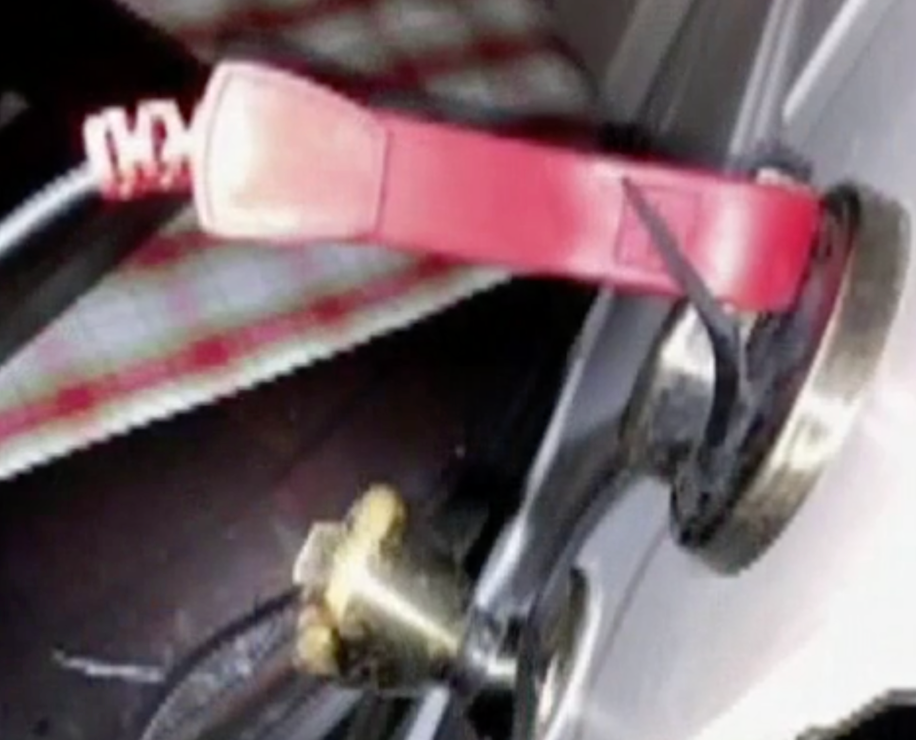 Police: Florida man rigged door in attempt to electrocute pregnant wife
FLAGLER COUNTY, Fla. -- Investigators say a Florida man rigged the door to his home with devices designed to electrocute his pregnant estranged wife, reports CBS affiliate WKMG. Deputies say Michael Scott Wilson's father-in-law called police on Dec. 26, asking that they do a security check of Wilson's Palm Coast home after the 32-year-old allegedly made suspicious statements.
Deputies immediately noticed that the front door appeared to be barricaded, with burn marks near the handle. When a deputy kicked the door, there was a large spark and he realized it was outfitted with what he described as a "booby trap," the station reports.
Electrical devices had allegedly been hooked up to the door's lock and handle. Deputies said attempts to unlock or open the door could have caused severe injury or even death.
The Daytona Beach News-Journal reports investigators later concluded that Wilson intended for his wife to use her house key, while grabbing the handle, completing a circuit that would have sent a shock through her arms, chest and heart.
"This is one of the most bizarre domestic violence cases I have seen in my career," Flagler County Sheriff Rick Staly told WKMG. "Not only did this man plan to electrocute his wife, but he could have injured a deputy, or any person attempting to enter this residence."
WKMG reports that on a Facebook page apparently belonging to Wilson, he refers to himself as widowed. His wife did not touch the door and was not harmed in the incident.
Citing a court document, the newspaper reports that Wilson's wife told detectives the suspect's mental health appeared to deteriorate after falling and hitting his head several months ago. At one point in late November he was even involuntarily taken into custody for mental evaluation, according to the newspaper.
Wilson was arrested in Knoxville, Tennessee, on Thursday.
Wilson is charged with two counts of attempted aggravated battery on a pregnant person and one count of grand theft of a firearm. He is being held on $150,000 bail and is facing extradition to Florida.
Thanks for reading CBS NEWS.
Create your free account or log in
for more features.