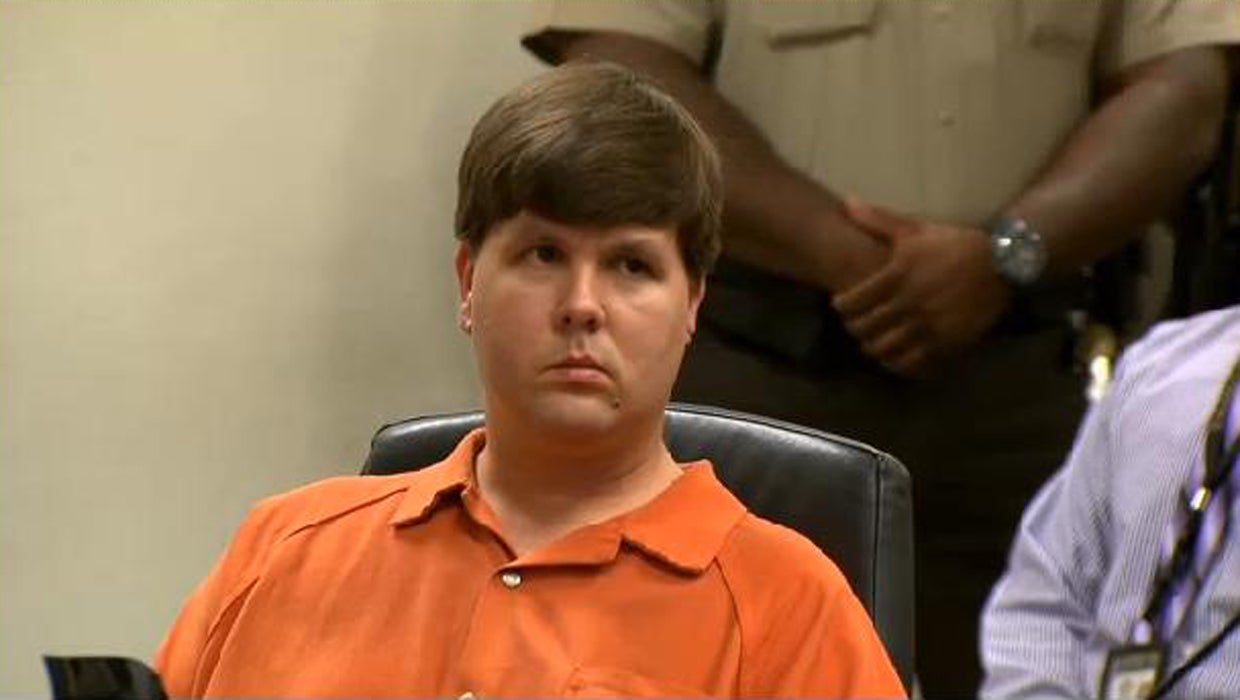 Police: Dad "sexted" girl, 17, while son was dying in hot car
MARIETTA, Ga. - A judge has ordered that the Georgia man charged with murder in his young son's death inside a hot car be held without bond in preparation for a trial.
At Thursday's bond and probable cause hearing, a detective testified that Justin Harris, 33, was "sexting" pornographic images of himself to multiple women, including a 17-year-old girl, while his son was dying inside a hot SUV on June 18.
Cobb County Police Detective Phil Stoddard also testified that there were two life insurance policies on 22-month-old Cooper. One was for $2,000 and the other, which was acquired in November 2012, was for $25,000.
Stoddard described evidence that prosecutors say shows that Harris intentionally left the child in the car, was practically leading a double life and should not be granted bond.
The detective said Harris, who told police he accidentally forgot to take the boy to daycare, had been exchanging nude photos with up to six women while he was at work the day the child died. He also said that the investigation revealed Harris had a habit of speaking with various women through computer-related messaging services and had even met up with some women and told at least one that he had cheated on his wife before.
The detective also said that in the weeks before Cooper's death, Harris did an Internet search for "how to survive in prison" and had looked at websites that advocated living a "child-free" life.
Defense attorney Maddox Kilgore argued that the evidence involving Harris' Internet and texting activities had no bearing on his client's intent and was being used simply to publicly shame him.
According to Stoddard, Harris told police that on the morning of June 18, he went to breakfast with his son at Chick-fil-A, then strapped the child into his car seat and gave him a kiss. Harris was supposed to drive the child to daycare, but he told police he instead drove to work without realizing that his son was in the backseat.
Stoddard said Thursday that the drive from Chick-fil-A to Harris' workplace is approximately .6 miles and that about one-tenth of a mile away from Chick-fil-A, there is a stoplight where Harris would have had to turn to go to the daycare.
Instead, Harris didn't turn and the child was left in the car alone for about seven hours while his father went to work at Home Depot's corporate office.
The temperature that day was 88 degrees at 5:16 p.m., according to a police warrant filed the day the child died. The medical examiner's office ruled the child died of hyperthermia and the manner of death was ruled a homicide.
Detective Stoddard said authorities obtained surveillance video from the parking lot of Harris' workplace on the day the child died and determined that Harris left work at lunchtime with friends and when he returned, he opened the driver's side door of his vehicle to place a bag of light bulbs he had just purchased inside before going back into his workplace. The toddler was in the car at that time.
Kilgore, the defense attorney, argued that showed Harris did not intentionally leave the boy in the car.
"If that were the case, why in the world would he bring his colleagues right up to the car?" he asked.
Alex Hall, one of the people Harris went to lunch with that day, testified Thursday that Harris talked about how much he loved his son all the time. He said he and Harris had planned to go to the movies after work that day.
"Nothing stuck out," Hall, who has been a friend of Harris since their sophomore year of college and is a co-worker at Home Depot, said. "Nothing was weird."
When Harris left work for the day at around 4:15 p.m., the detective said, surveillance video showed him driving out of the parking lot with his windows up, which is relevant because even hours later, when authorities searched his car, it had a strong, foul smell of decomposition.
Harris left his work parking lot, drove further down the road, and then pulled over in a strip mall parking lot, screamed for help and took the child, who was already dead, out of the car and placed him on the ground. A defense witness testified that Harris appeared to be extremely upset and was trying to do CPR on his son.
"He was saying, 'Oh my God, oh my God, my son is dead, oh my God,'" witness Leonard Madden said.
When authorities responded to the scene, an officer told Harris to get off his cell phone, Stoddard said. Harris twice refused, using profanity, and was then arrested. The detective said that Harris showed no emotion while being interviewed by investigators.
Stoddard also addressed search warrants released over the weekend which said Harris and his wife - the child's mother - told investigators they both had done research on the Internet on what temperature could cause a child's death in a vehicle because they feared such a thing might happen. Stoddard said the searches were conducted prior to the child's death.
The child's mother, Leanna Harris, has not been charged in the death and police have not called her a suspect. Leanna Harris reportedly is standing by her husband and says she believes he is innocent.
Stoddard testified Thursday that Leanna Harris went to pick up the 22-month-old at daycare on June 18 but was told by workers there that her husband had never dropped the boy off. Upon hearing this, Stoddard said, Leanna Harris became calm and said her husband "must have left him in the car."
When police later informed Leanna Harris that her son had died, Stoddard said she showed no emotion, other than saying it was "her worst nightmare" and asked to see her husband.
At one point, when Leanna Harris was reunited with her husband, she asked, "Did you say too much?," the detective said.
Thanks for reading CBS NEWS.
Create your free account or log in
for more features.