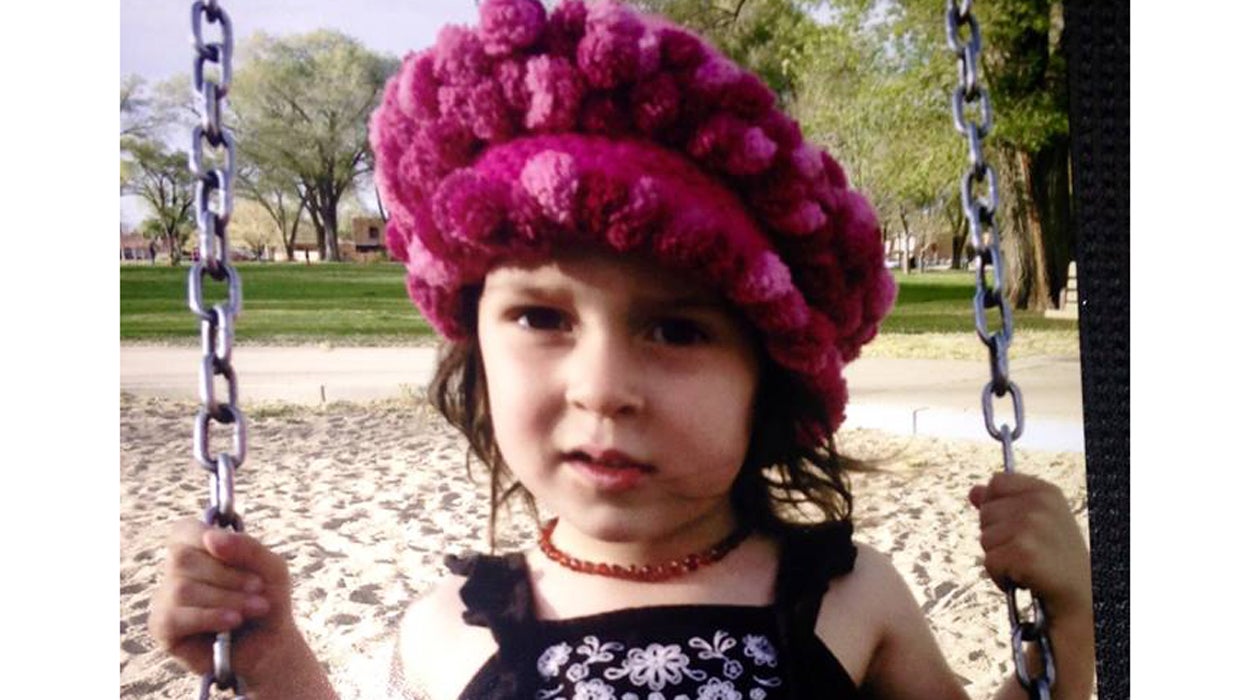 Cops: Carjacker steals car with toddler inside; child found abandoned
ALBUQUERQUE, N.M. -- It was a little bundle of purple that caught the attention of one Albuquerque police officer as his spotlight crossed the dark, empty parking lot.
It was Caraline Leon-Alcocar, the 3-year-old girl who had been missing for more than four frigid hours after a thief jumped into her mother's car and sped away with the toddler still buckled up inside.
Albuquerque police and dozens of volunteers launched a frantic search Saturday night after the car was found abandoned and the girl was not inside. It was dark, the temperatures were dropping and police had no leads.
Officer Chris Poccia spotted the girl around 1 a.m. Sunday. She was sitting on a parking block, wrapped in her purple jacket with arms folded across her chest and a hood covering her head. She wasn't moving.
The officer's lapel video shows him jumping out of his patrol car and scooping her up. She can be heard telling him repeatedly that she's cold.
"You could tell she was just really scared and really cold," Poccia told reporters Sunday.
The toddler was unharmed, but police on Monday continued their search for the thief. They've been circulating security camera footage of the suspect from the grocery store parking lot where the mother's car was stolen as she was just feet away filling up water jugs.
Department spokesman Officer Simon Drobik said he's hopeful the photo will lead to more tips.
Drobik said it was an emotional call for the officers, many of whom have children of their own. Poccia was among those who refused to stop searching.
"Those types of calls that come in, those are the No. 1 priority call a police officer is ever going to respond to," Drobik said Monday. "Our worst fear is when a car gets stolen with a kid inside."
While police haven't said how long the girl was outside, they said it's likely the thief dropped the child off before abandoning the car several miles from where it was stolen.
Drobik said investigators have scheduled an interview to ask Caraline about the incident.
Aside from theft charges, police say the suspect also will likely face kidnapping and child abuse charges when caught.
Thanks for reading CBS NEWS.
Create your free account or log in
for more features.