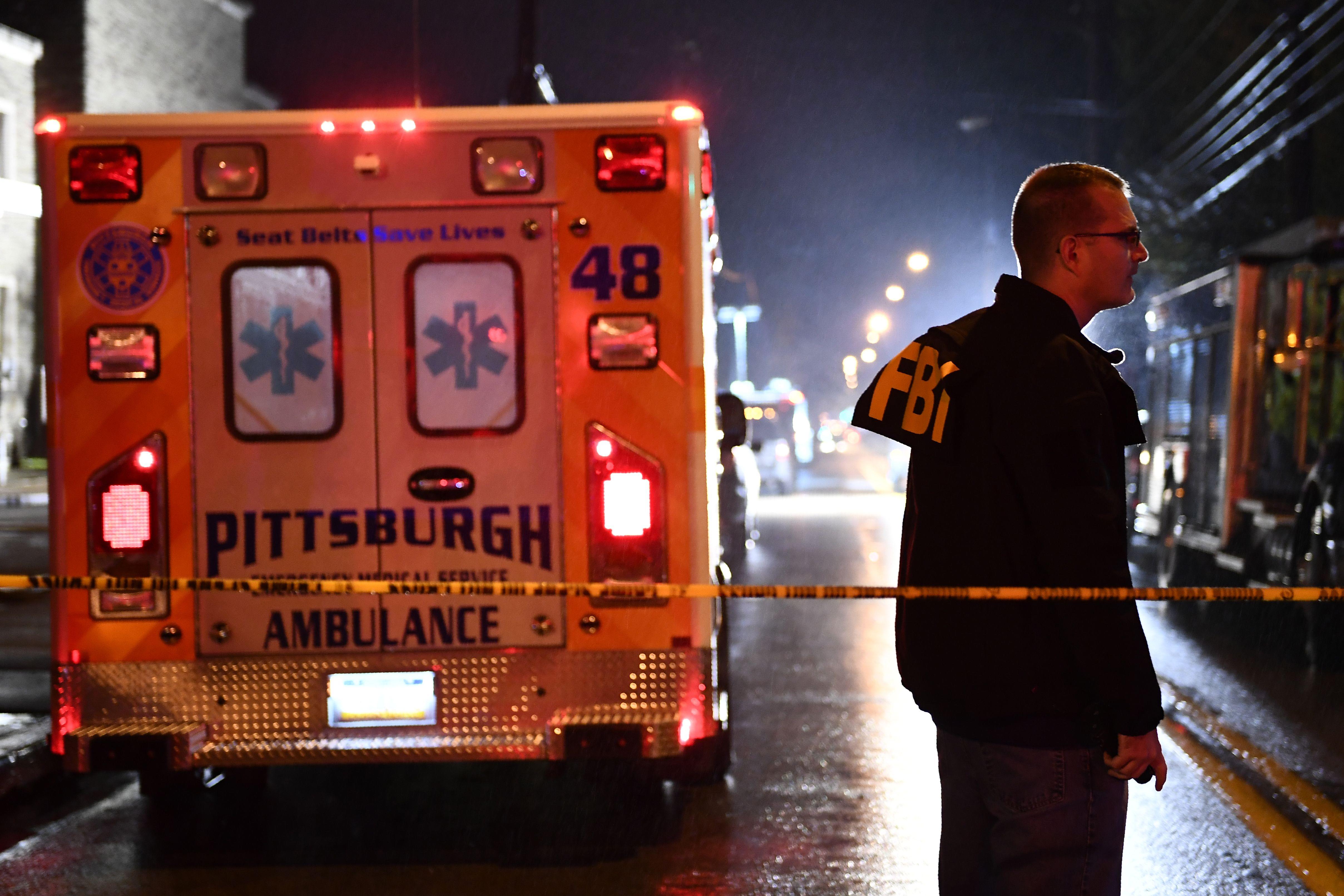 Pittsburgh shooting highlights rise in hate crimes across the U.S.
The deadly shooting at a Pittsburgh synagogue isn't the only hate crime in the U.S. last week. Two African-Americans were targeted and murdered at a grocery store in Kentucky. According to a recent report, hate crimes are up in most major cities, with Jews suffering the highest percentage of any group.
America in 2018 is grappling with the virulent rise of anti-Semitism. Saturday's attack in Pittsburgh comes after a year that has seen a sharp uptick in bomb threats, anti-Semitic rallies, social media threats and spray painted swastikas on synagogues targeted at Jewish-Americans.
"Make no mistake that man went into that synagogue deliberately intentionally not just to harm the individuals who were there but to terrorize the entire community," said Jonathan Greenblatt of the Anti-Defamation League (ADL).
Greenblatt noted a 57 percent increase in anti-Semitic incidents nationwide last year compared to 2016. That marks the biggest spike since 1979. Those incidents occurred in every state in 2017 for the first time in seven years.
"I think our polarized environment ... we see people bringing a kind of toxicity into the political conversations that we've never seen before," he said. "That included almost a doubling of anti-Semitism in K through 12 schools that is why we think principals need to call it out and universities last year saw an almost 90 percent increase in anti-Semitic incidents at colleges."
"The thing about anti-Semitism, this isn't something of the right or the left. It is a matter of right and wrong," he added.
Statistics from the FBI show in 2016 more than 1 in 5 hate crimes were prompted by religious bias. Out of those, 1,538 offenses — more than half — were anti-Jewish.
The ADL also released a report that found social media harassment targeting Jewish-Americans has increased around the 2018 midterm elections and two-thirds of those online attacks were from people, not bots.
Thanks for reading CBS NEWS.
Create your free account or log in
for more features.