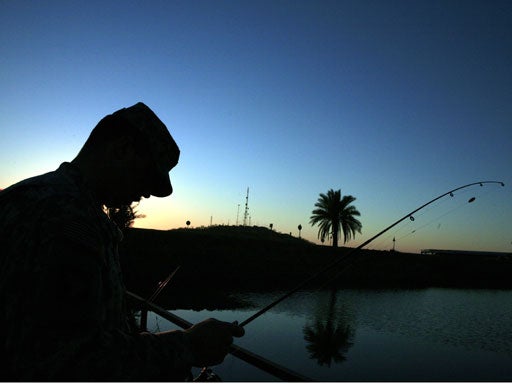 Philip Morris Admits 'Terrible Mistake'
Tobacco giant Philip Morris Co. has apologized for a company-funded study that stated the early deaths of smokers is one of the "positive effects" of cigarette smoking.
"We understand that this was not only a terrible mistake, but that it was wrong," Steven Parrish, a Philip Morris senior vice president, told The Wall Street Journal in Thursday's editions. "To say it's totally inappropriate is an understatement."
The study by research company Arthur D. Little International concluded that the financial benefits to the Czech Republic government from duties and taxes paid by consumers, importers and tobacco businesses outweighed the costs of health care, lost working days and fires caused by cigarettes.
On top of that, it said, were the "indirect positive effects" of early deaths — savings on health care, pensions, welfare and housing for the elderly. The government's net gain from the tobacco industry was $146 million, it said.
---
The Tobacco Wars: A timeline.
Message Board: Express Your Opinion
---
The study's conclusions were reported last week in The Wall Street Journal and since then have caused widespread buzz, eliciting response from columnists and television talk show hosts.

The incident has hurt the company's attempts to boost its reputation. It already has spent $100 million annually for positive advertising, donations and shelters for battered women to persuade the public it has changed its ways.

The company has canceled plans for similar studies in Poland, Slovakia, Hungary, and Slovenia, Parrish said.

The report was issued as part of a Philip Morris effort to lobby the Czech government against stricter health regulations on cigarettes.

Smoking rates in the Czech Republic are above average but declining, and the government must adopt some anti-smoking laws to join the European Union.

CBS News Correspondent Jim Axelrod reports the report indicated that smoking can save $30 million a year in health care, housing and pensions it won't have to pay to smokers who die before collecting.

Money To Burn?

Estimates of the cost of smoking in the United States vary widely:

Philip Morris last week defended the research as simply a "classical economic study" that was "aimed at providing data as part of the ongoing debate on tobacco revenues and taxes."

Anti-tobacco groups said the study was offensive because it suggested that retired people have no value to society.

"Is it rational or ethical for a society or a government to consider the premature death of its population as preferable? We certainly don't think so," said Dr. Douglas Bettcher, coordinator of the World Health Organization's negotiations on a tobacco control treaty.

"No other company in the world would claim that killing its customers is good for society," said anti-smoking advocate Joe Cherner. "Philip Morris is not going to sit still and watch the Czech government prevent another generation of tobacco addiction and cost Philip Morris money."

Bettcher said the finding that cigarettes benefit the economy is debatable. A World Bank report last year concluded that it was relatively easy to quantify the economic benefits of smoking, but much more difficult to measure the costs.

The Czech health ministry also criticized the study.

"No government can calculate with reports like that," said spokesman Otakar Cerny. "The health minister leads an irreconcilable struggle with smoking so that Czech citizens live long and healthy lives."

But some politicians in the Czech Republic were less critical.

Last year, Czech Prime Minister Milos Zeman said he smoked cigarettes to boost the country's budget, citing cigarette taxes and the chance he could die before reaching pension age.

©MMI CBS Worldwide Inc. All Rights Reserved. This material may not be published, broadcast, rewritten, or redistributed. The Associated Press and Reuters Limited contributed to this report
Thanks for reading CBS NEWS.
Create your free account or log in
for more features.