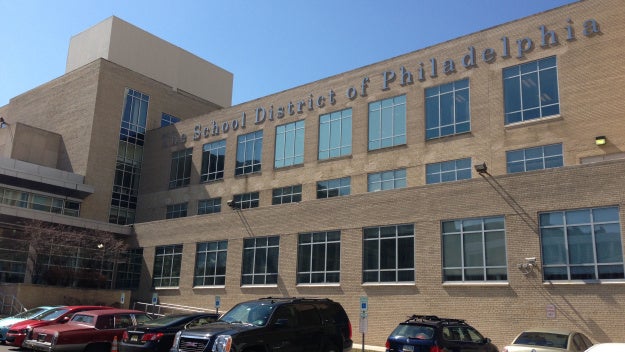 Philadelphia principal, 4 teachers charged in test-cheating scandal
PHILADELPHIA -- A city principal and four teachers promoted cheating on standardized tests by changing student answers, providing answers and improperly reviewing questions before the tests, prosecutors said as they announced charges in an ongoing grand jury investigation.
Attorney General Kathleen Kane accused the defendants Thursday of "perpetuating a culture of cheating" on the Pennsylvania System of School Assessment tests over a five-year period. The grand jury found that after the cheating at their inner-city school stopped in 2012, the percentage of students who scored well on the tests dropped dramatically. Fifth-grade reading proficiency fell from 50 percent to 16 percent, and math proficiency from 62 percent to 22 percent, authorities said.
"Significant pressures existed for the various schools to increase PSSA performance. When PSSA scores went up, school principals received promotion and accolades. Others avoided demotions and terminations," the grand jury report said.
In recent years, test cheating scandals have broken out in Atlanta, Nevada and other districts around the country, as public officials link scores to school funding and individual bonuses and vow to close schools that underperform.
The School Reform Commission, an appointed board that oversees the Philadelphia district, fired three high school principals in January and announced plans to discipline dozens of teachers and administrators following its own cheating probe.
However, the indictment Thursday focused on Cayuga Elementary School in the low-income Hunting Park section of North Philadelphia. Of the school's approximately 450 students, 96 percent are economically disadvantaged.
Principal Evelyn Cortez, 59, was charged along with four teachers: Jennifer Hughes, 59; Lorraine Vicente, 41; Rita Wyszynski, 65; and Ary Sloane, 56. Cortez lives in the suburb of Dresher and Hughes in Jeffersonville. The other three are from Philadelphia. They were expected to surrender to police Thursday morning. One defense lawyer involved in the case did not immediately return a message. It was not clear if the other defendants had lawyers.
According to the report, Cayuga teachers were encouraged to bring the exams home to familiarize themselves with the tests, and teachers and students who declined to cheat were reprimanded by Cortez. When the exams were administered, Cortez allegedly went from room to room, sometimes tapping students' booklets to get them to change answers.
The state Education Department found irregularities in test answers submitted by Cayuga and other Pennsylvania schools and referred them to Kane's office, the report said. Cayuga, for instance, had "an inordinate number of wrong-to-right erasures" across various grades for several years. Nearly half of all third-graders at the school had five or more wrong-to-right erasures, and 15 percent had more than 10.
"Cheating robs children of a good education and hurts kids and families," Kane said in a statement. "The alleged misconduct by these educators is an affront to the public's trust and will not be tolerated."
Cortez, Vicente and Hughes are charged with felony racketeering, records tampering, perjury, forgery and criminal conspiracy. Sloane and Wyszynski are charged with records tampering, forgery and criminal conspiracy.
Kane's office is meanwhile investigating cheating allegations involving other schools around the state, her office said.
A spokesman for the Philadelphia School District did not immediately return a message Thursday.
The School District of Philadelphia employed stricter anti-cheating measures after more than 50 schools were under investigation for testing irregularities, CBS radio station KYW reported in 2012.
Thanks for reading CBS NEWS.
Create your free account or log in
for more features.