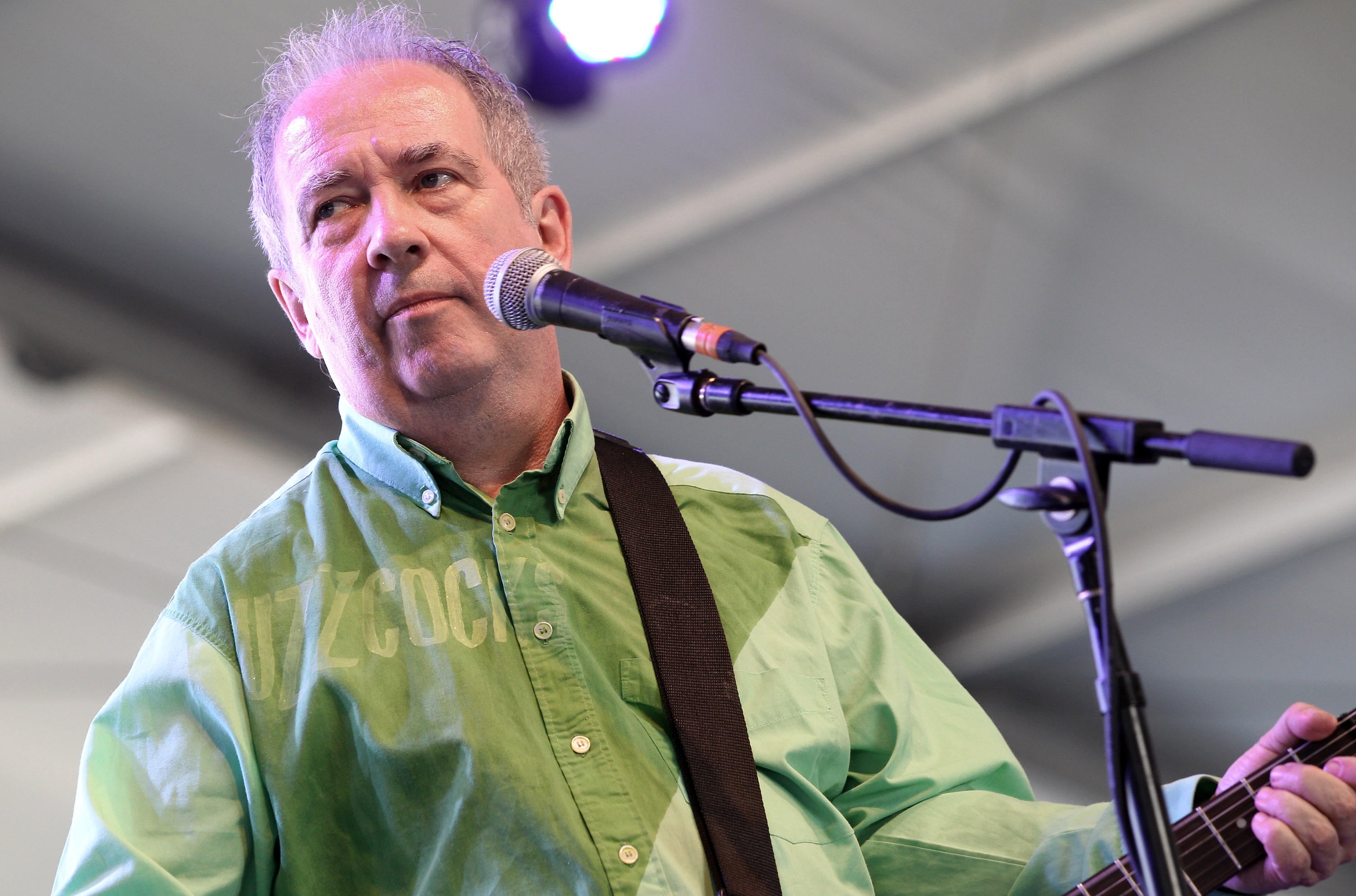 Pete Shelley, lead singer of punk rock band Buzzcocks, dead at 63
Pete Shelley, lead singer of the punk rock band Buzzcocks, has died at 63, according to the band. "It's with great sadness that we confirm the death of Pete Shelley, one of the U.K.'s most influential and prolific songwriters," they tweeted Thursday.
The Buzzcocks were known for their hit "Ever Fallen in Love (With Someone You Shouldn't've)," according to BBC News. The group formed in the 1970s and greatly influenced the music scene in the U.K.
The band said, "Pete's music inspired generations of musicians over a career that spanned five decades ... and was held in the highest regard by the music industry and by his fans around the world."
BBC News cited music critic Stephen Thomas Erlewine as saying the band was "inspired by the Sex Pistols' energy, yet didn't copy the Pistols' angry political stance."
Erlewine wrote Buzzcocks was one of the most influential groups to emerge in the initial wave of punk rock — even lending inspiration to Nirvana.
"Shelley's alternately funny and anguished lyrics about adolescence and love were some of the best and smartest of his era," Erlewine wrote in AllMusic.
BBC News flagged a tweet by The Charlatans' singer Tim Burgess where he wrote about Shelley's songs, saying they were "perfect three-minute pop songs" that were "the soundtrack to being a teenager."
Shelley, whose real name was Peter Campbell McNeish, was born in the English town of Leigh in 1955 and founded the band with Howeard Devoto; they debuted the Buzzcocks in 1976 in Manchester, opening for the Sex Pistols, according to The Associated Press.
AP said the Buzzcocks broke up in the early 1980s, but reunited in the late '80s and have been performing and recording over the last three decades.
Thanks for reading CBS NEWS.
Create your free account or log in
for more features.