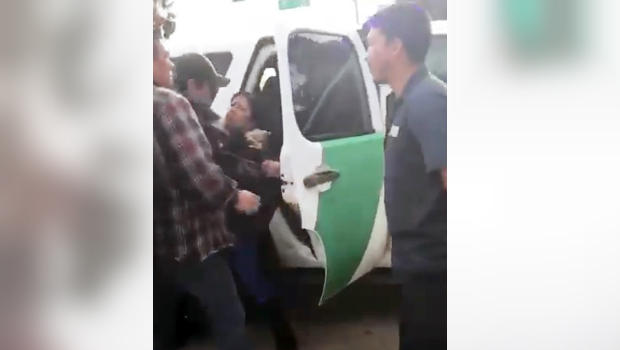 Undocumented immigrant arrested in viral video released without charge
LOS ANGELES -- There's been a dramatic turn in the case of an immigrant in the country illegally who was arrested as her children screamed. Video of the arrest went viral and angered many.
Perla Morales-Luna was released without charges. She had an emotional reunion with her family two weeks after being arrested.
The 36-year-old mother was pushed into a waiting SUV by plain clothes immigration agents in front of her three young daughters, all of whom are U.S. citizens. The girls were screaming as their mother was taken away to a federal detention center.
U.S. Border Patrol said Morales-Luna had been identified as "a human smuggling facilitator" who "recruited drivers to transport illegal aliens." They said she had "refused to self-surrender."
But Morales-Luna was release without being charged with smuggling. Her case never even went to prosecutors.
Morales-Luna has no criminal history, other than coming to the U.S. illegally at age 15.
In San Diego, arrests of undocumented immigrants with no criminal record are up 500 percent over the past two years. Arrests of convicted criminals are up only 7 percent.
Morales-Luna could still be subject to deportation, but at her bond hearing this week, a federal immigration judge said the mother of three was not a flight risk and set her free.
Thanks for reading CBS NEWS.
Create your free account or log in
for more features.