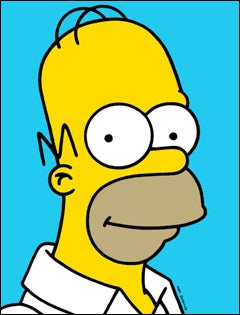 Perfectionist and Health: Researchers Say They Die Sooner
(CBS) Maybe anti-perfectionist Homer Simpson will have the last laugh, if psychiatrists who are studying the positive and deleterious of perfectionism are right.
It seems that being highly critical of yourself and others may cause such high levels of stress and anxiety that you are at a higher risk of early death than people who take it easy.
"D'oh!"
"Perfectionism is a virtue," said psychology professor Prem Fry, who spoke recently at a symposium at the Association for Psychological Science convention in Boston. "But beyond a certain threshold, it backfires and becomes an impediment."
The one exception, researchers found, was in people with diabetes, reports livescience.com.

Initially, researchers thought perfectionists would suffer at higher levels than easy-does-it types. After all, the self-described perfectionists in the 450 seniors they followed fared worse in general, health wise.
But the results were shocking. Self-described perfectionists had a 51 percent higher death rate across the 6.5 year study. The people studied were all 65 or older.

"Perfectionists are very self-critical, they are not satisfied ever with their performance," Fry said.
As for diabetics, turns out being a perfectionist is rather helpful in paying attention to blood sugar levels, dietary restrictions, and medication. Over the span of the study, diabetic perfectionists were 26 percent less likely to die.

So, as long as you don't have diabetes, give yourself a break. It may be the perfect antidote to old age.

More at LiveScience.
Thanks for reading CBS NEWS.
Create your free account or log in
for more features.