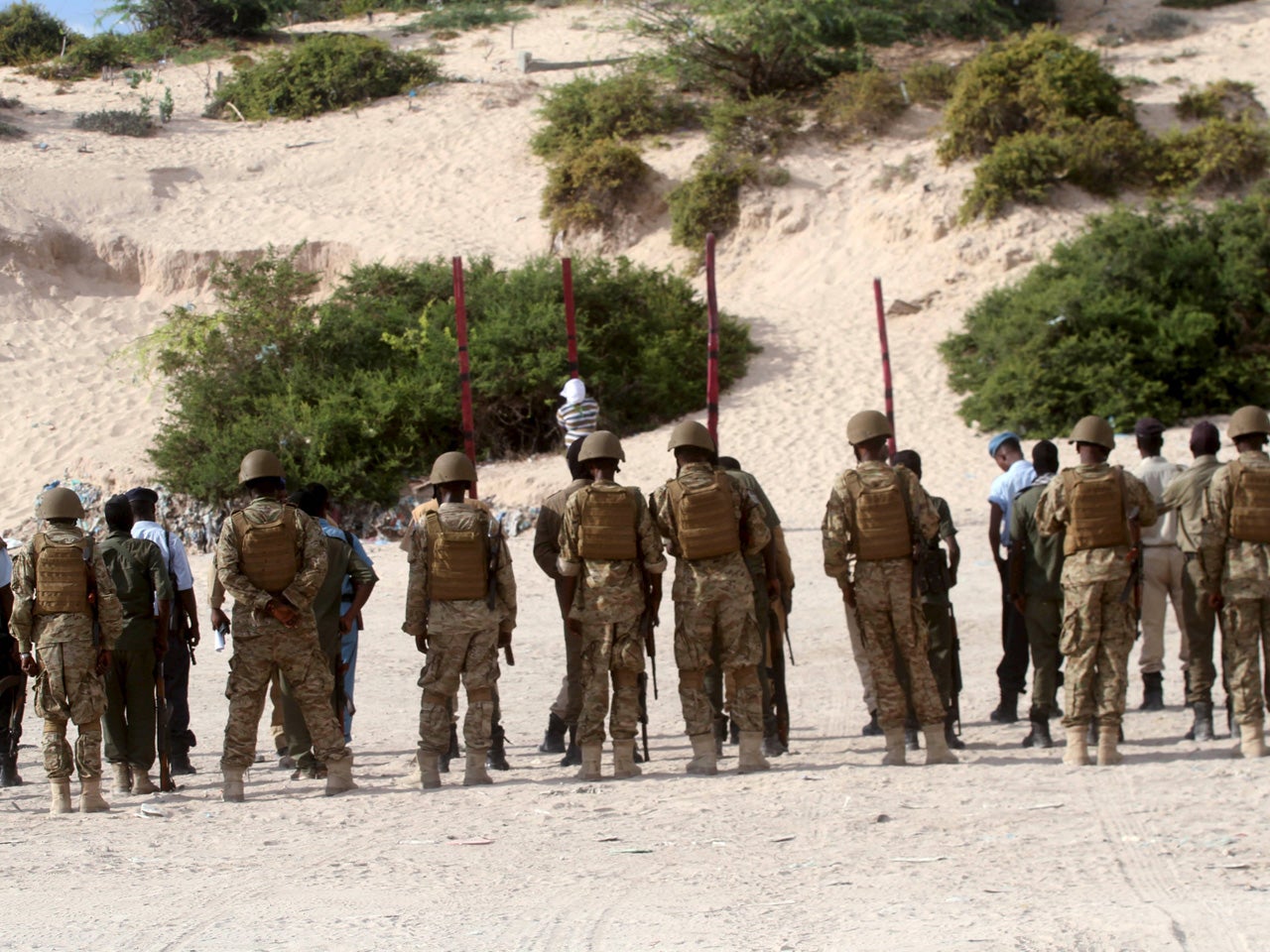 Pentagon claims mass kill of Somali al-Shabab extremists
WASHINGTON - A Pentagon spokesman says the U.S. conducted airstrikes Monday and Tuesday in Somalia that killed an estimated 12 militants affiliated with the al-Shabab Islamic extremist group.
The spokesman, Navy Capt. Jeff Davis, said the targeted militants posed an imminent threat to U.S. personnel who were assisting Somali government forces north of the city of Kismayo in southern Somalia.
These were the latest in a series of U.S. attacks in Somalia aimed at al-Shabab, which has ties to al Qaeda. Al-Shabab has been carrying out a campaign of deadly violence targeting government officials and international troops, as well as hotels and restaurants in the capital.
Last Month, the Pentagon said a U.S. strike struck a training camp for al-Shabab fighters in Somalia who were preparing to launch a large-scale attack.
CBS News correspondent David Martin reports that the Pentagon said the fighters were in the final stages of planning an attack against the African Union Mission in Somalia, which includes U.S. personnel.
The Pentagon said the strike included manned and unmanned aircraft.
Navy Capt. Jeff Davis, a Pentagon spokesman, said the strike hit Raso Camp, killing more than 150 fighters. He says the U.S. was watching the camp for weeks. He said it appeared that the training was ending and the operational phase of a suspected attack was about to start.
Davis said the training camp, about 120 miles north of Mogadishu, was destroyed.
Thanks for reading CBS NEWS.
Create your free account or log in
for more features.