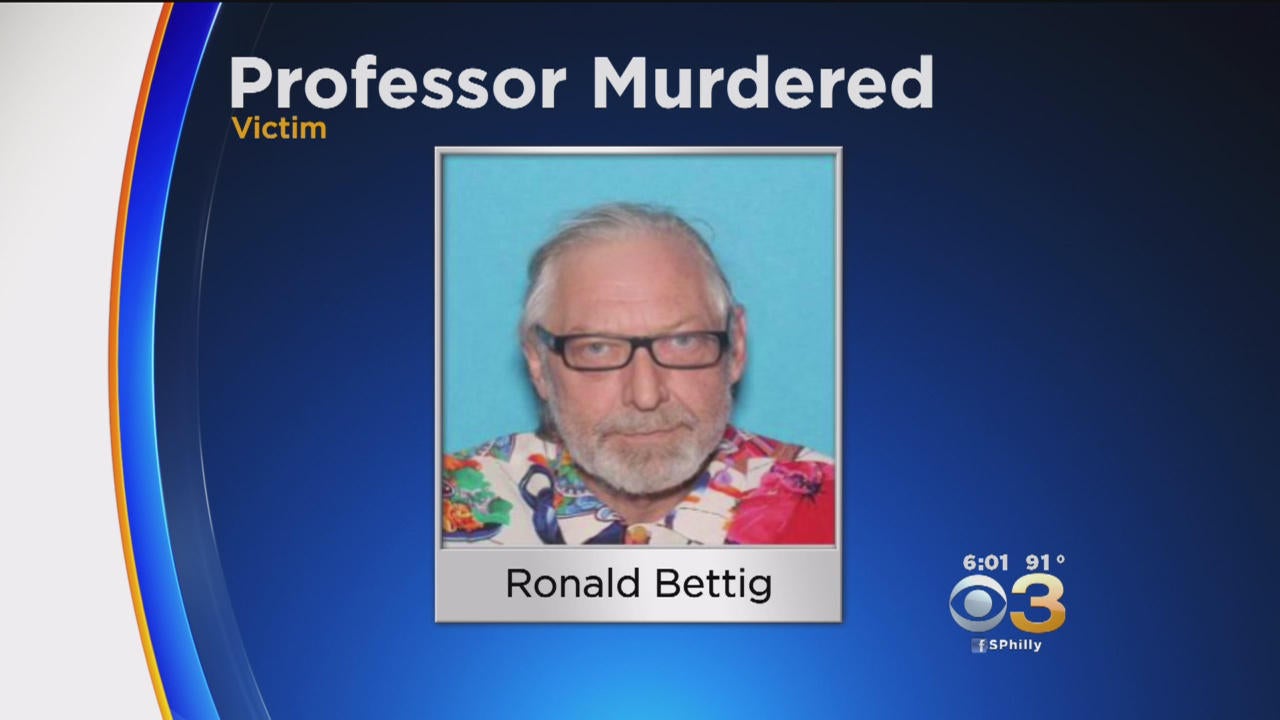 Police: 2 plotted Penn State prof's cliff-push murder over will
STATE COLLEGE, Pa. — A woman and a man have been charged in the death of a Penn State professor who fell 80 feet after being pushed off a cliff at a quarry, according to police.
Danelle Geier, 32, of Lemont, was arraigned Saturday night on charges of first- and third-degree murder, conspiracy, aggravated assault and evidence-tampering, The Centre Daily Times reported.
George Ishler Jr., 39, of Pennsylvania Furnace, had previously been charged with first- and third-degree murder in the death of Ronald Bettig, 56, an associate professor of media studies whose remains were found last week.
Authorities said Ishler and the professor were friends and Geier was living with him, and they allege that the two plotted to kill Bettig because they believed they would gain financially from a will Bettig recently signed.
Authorities allege in court documents that the two originally plotted to have Ishler drown Bettig in the ocean during a trip to Rehoboth Beach in Delaware, and later came up with the plot to kill him at Blackhawk Quarry in Potter Township. During the trip to Rehoboth Beach, authorities allege, Geier texted Ishler, and made an alleged reference to being ready to kill Bettig because she was angry that he had criticized how she was raising her son.
Authorities say Geier texted Ishler, "So ready I am pissed off," the paper reports.
Authorities allege that the pair persuaded Bettig to travel to the quarry Aug. 12 by telling him they could harvest marijuana there. They allege that Geier told police that Ishler told her that the plants were so close to the edge that Bettig might fall, but if he didn't, Ishler would "help" him. Authorities allege that Ishler pushed Bettig, who fell 80 feet to his death, police said.
Authorities allege that Geier told police that she and Ishler also agreed to stage the scene with items such as Bettig's car to make it appear as if he was alone, and they agreed to report him missing three days later. The two told police Aug. 15 that Bettig and his vehicle had been missing for three days and suggested that he may have gone to California, authorities said in court documents.
According to Penn State's website, Bettig joined the College of Communications in 1988 and was an associate professor of media studies. He taught courses on the political economy of communications and wrote at least two books on the subject.
Court documents don't list an attorney for Geier; a listed number for her couldn't be found Sunday. Attorney information for Ishler also wasn't available.
Thanks for reading CBS NEWS.
Create your free account or log in
for more features.