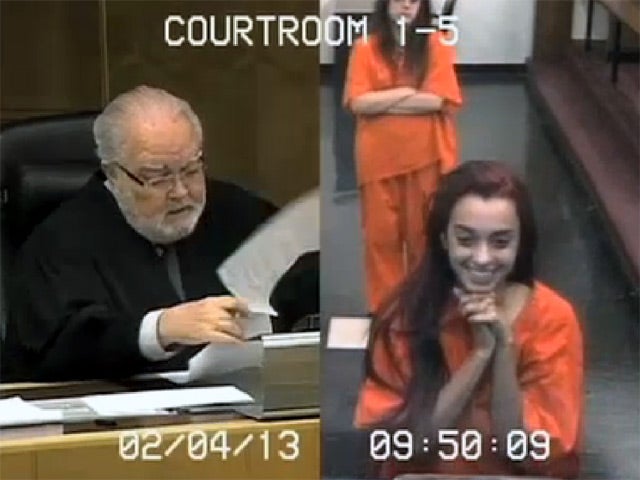 Penelope Soto, Fla. teen who flipped off judge, apologizes and avoids 30-day sentence
(CBS) MIAMI - Penelope Soto, the Florida teen who was jailed after flipping off a Miami-Dade judge, avoided a month behind bars Friday after she apologized to him in person, reports CBS Miami.
The video of 18-year-old Penelope Soto's appearance before Circuit Judge Jorge Rodriguez-Chomat on Monday went viral due to her laughing throughout the proceeding, giving the judge the middle finger and telling him, "Go (expletive) yourself!" in response to the judge raising her bond from $5,000 to $10,000. Soto had been arrested on charges of possession of Xanax.
Soto tearfully apologized to the judge and admitted she was under the influence of Xanax and alcohol during her first hearing. He then dropped her contempt of court charges and vacated her 30-day jail term.
Soto's lawyer said she will complete a drug court program, which includes treatment for drug addiction and usually results in charges eventually being dropped for first-time offenders.
Judge Rodriguez-Chomat initially ordered Soto to be held on $5,000 bond, but after Soto laughed and mockingly told the judge, "Adios", the judge summoned her back to the podium and increased her bond to $10,000. That's when Soto cursed and the judge and flipped him off, earning her 30 days in jail.
Thanks for reading CBS NEWS.
Create your free account or log in
for more features.