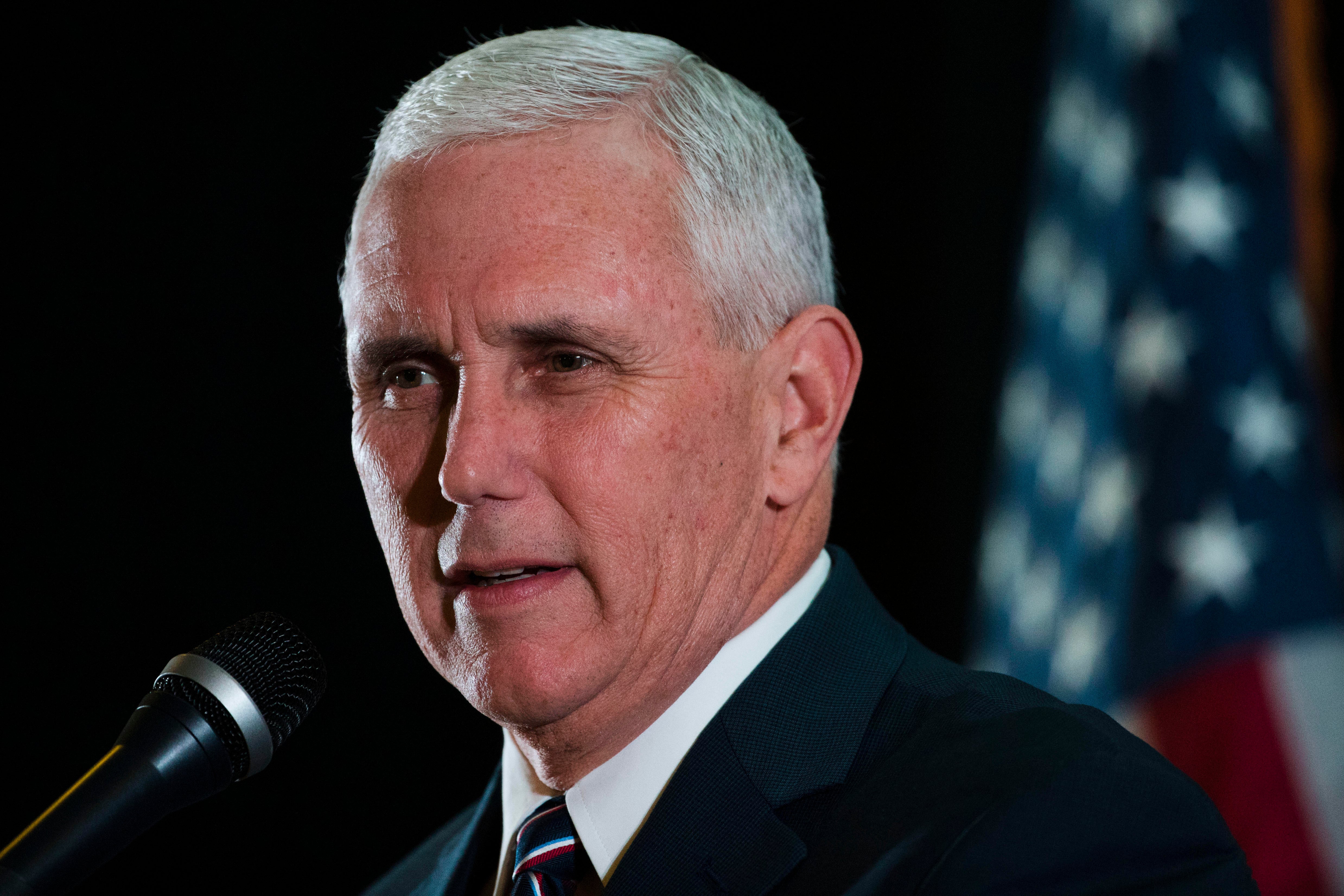 Pence goes farther than Trump on Iran deal, says US will "rip up"
Republican vice presidential candidate Mike Pence promised that a Trump administration would "rip up the Iran deal" at a campaign rally in Raleigh, North Carolina on Wednesday evening. The position of ripping the Iran nuclear deal up would go further than what Trump has expressed in the past.
The Indiana governor and foreign policy hawk declared to loud audience cheers, "when Donald Trump becomes president of the United States of America, we're going to rip up the Iran deal!" He promised, "we're going to marshal our allies, and we will not allow the leading state-sponsor of terrorism to ever obtain a usable nuclear weapon."
As a member of Congress, Pence was a proponent of the tough US sanctions regime that drew Iran to the negotiating table in the first place which he touted last week at the vice presidential debate in Farmville, Virginia.
"I fought hard on a bipartisan basis with Republican and Democrat members to move forward the toughest sanctions, it -- literally in the history of the United States, against Iran," Pence recalled. His Democratic counterpart Senator Tim Kaine asserted that the deal, "stopped the Iranian nuclear weapons program."
For his part, Trump has promised to "renegotiate" a deal which both he and Pence have labelled as "disastrous." But the Republican nominee has been hesitant to promise to throw it out all together.
In an August 2015 interview with NBC where he was asked whether he would rip the Iran nuclear deal up, Trump answered, "It's very hard to say, 'We're ripping up.' And the problem is by the time I got in there, they will have already received the $150 billion."
"We have a horrible contract, but we do have a contract," Trump said on MSNBC's Morning Joe in September 2015.
What Pence laid out puts the ticket closer to the position that Senator Ted Cruz championed during the Republican presidential primary to rip the deal to "shreds."
The Texas Senator attacked Trump for refusing to say those words at the Miami Republican debate in March. Expressing concern Cruz said, "although his language is quite incendiary when you look at his substantive policies on Iran he has said that he would not rip up this Iranian nuclear deal, I think that's a mistake."
And in a speech before AIPAC that same month Cruz attacked Trump again saying,"although Donald has promised he's going to negotiate for a better deal, my view is very different, I will rip this catastrophic Iranian nuclear deal to shreds."
Pence did not immediately return a request for comment.
Thanks for reading CBS NEWS.
Create your free account or log in
for more features.