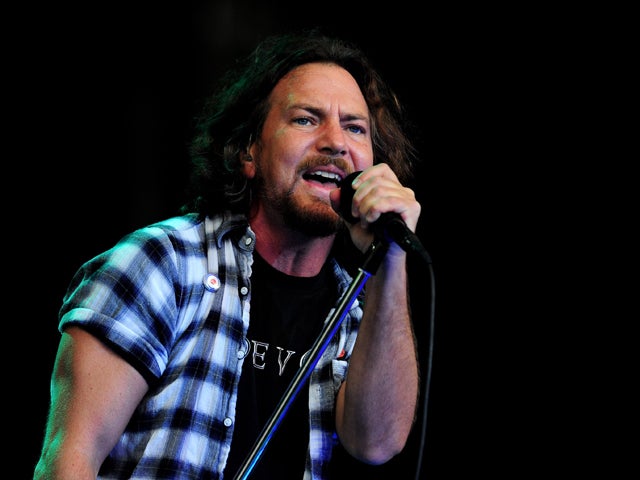 Pearl Jam honored for environmental efforts
(CBS) There's no doubt that Grammy-winning Pearl Jam rocks the earth with its chart-topping music, but now the band is being recognized for really rocking its environmental mission.
Rock the Earth, a Colorado-based environmental organization, awarded its 2011 Planet Defender Awards to the eco-friendly band, as well as environmentalist Robert F. Kennedy, Jr., and Josh Fox, the director of the Oscar-nominated documentary "Gasland."
Pictures: Hollywood goes green
In past years, Planet Defenders in the artist category included Bonnie Raitt, Incubus, Dave Matthews Band, Barenaked Ladies and Jack Johnson.
For two decades, Pearl Jam has made its mark on the music industry while making sure not to leave its carbon footprint.
Lead singer Eddie Vedder often participates in fundraisers and benefits for environmental groups such as, the Kelly Slater Foundation and Jack Johnson's Kokua Hawaii Foundation. Also a surfer, Vedder is on a crusade to protect our oceans. He's active in surf-related conservation efforts, most notably Surfrider Foundation, according to Rock the Earth.
Guitarist Stone Gossard has also been an advocate of Pearl Jam's carbon neutral policy, offsetting the band's environmental impact. Spearheaded by Gossard, the band established a Carbon Portfolio Strategy, Pearl Jam's ongoing efforts to advance clean renewable energy and carbon mitigation. The band ultimately hopes to become 0 percent net emissions for all tours and band businesses.
Thanks for reading CBS NEWS.
Create your free account or log in
for more features.