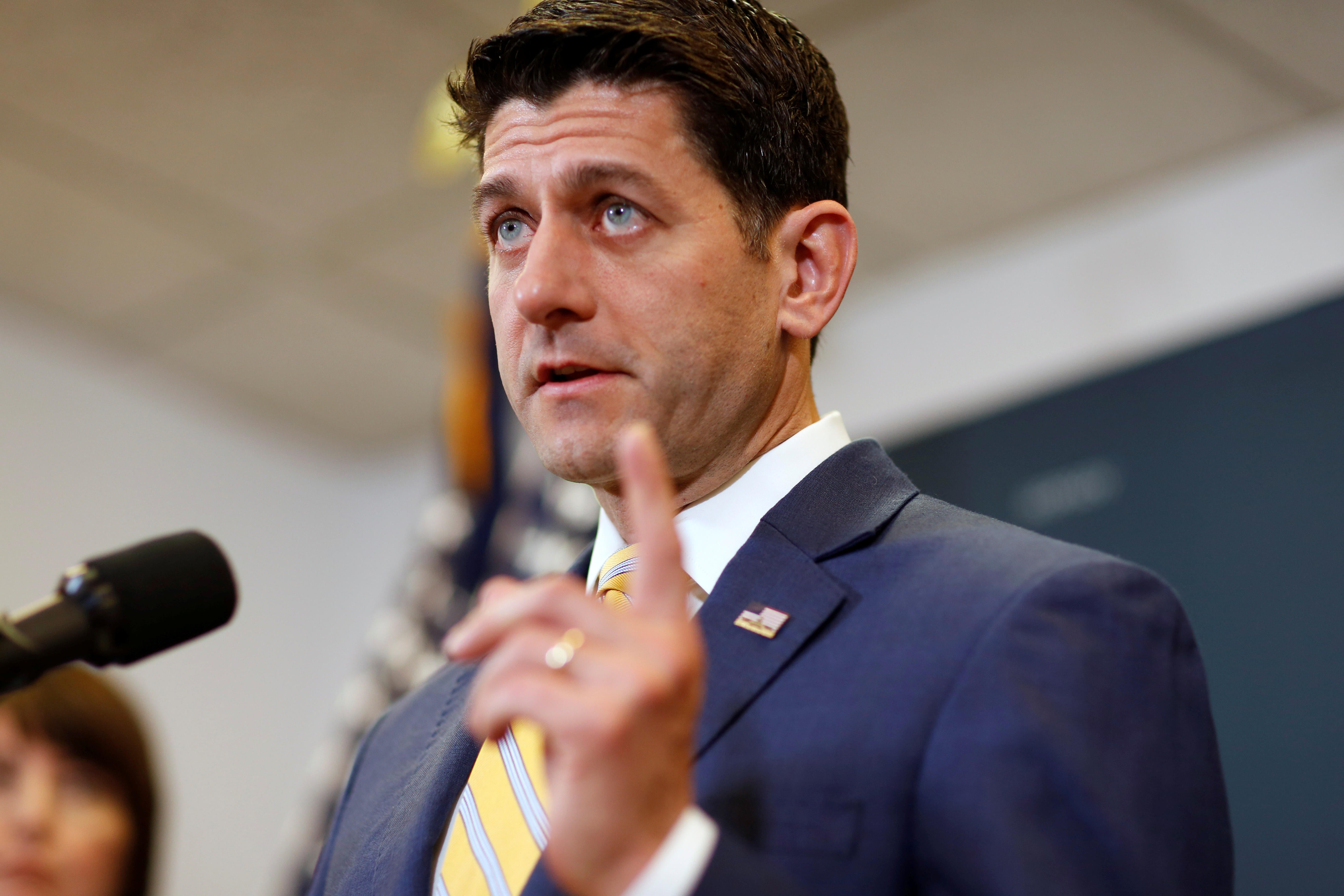 Paul Ryan's retirement fuels Democrats' hopes of picking up seat
House Speaker Paul Ryan's retirement creates an opening in his southeastern Wisconsin congressional district for the first time in 20 years, fueling hopes among Democrats that they can pick up the seat that leans Republican.
But a former Ryan aide from a prominent family in his hometown of Janesville is looking to keep the district bordering Illinois under GOP control, even if there's a Democratic "blue wave." Bryan Steil, who won Ryan's endorsement, was the front-runner in a five-way Republican primary Tuesday for the chance to run for Ryan's 1st District seat in November.
On the Democratic side, union ironworker Randy Bryce drew national attention and money when he entered the race a year ago with a splashy launch video.
The thickly mustachioed Bryce, who goes by the nickname "Iron Stache," entered the race months before Ryan's April retirement and has raised about $6 million — six times what primary challenger Cathy Myers brought in.
Bryce has also snagged big-name endorsements from the likes of Vermont Sen. Bernie Sanders, who campaigned for Bryce in Wisconsin, and labor activist Dolores Huerta.
But personal baggage, including a history of legal and financial trouble, has plagued Bryce and fueled attacks from Myers, a teacher and Janesville school board member. She argues that Bryce's past, which includes failure to pay child support and a 20-year-old drunken-driving arrest, makes him unreliable and unelectable.
Steil is an attorney who has worked for a variety of manufacturers in the district. Since 2016, he's also served as a member of the University of Wisconsin board of trustees, appointed by Republican Gov. Scott Walker.
In other Wisconsin congressional races:
— 3rd District: In this Milwaukee district, seven-term Democratic incumbent Gwen Moore faced a longshot challenge from Gary George, a former state senator who was convicted of a felony in a kickback scheme in 2004 and ran unsuccessfully against Moore in 2014 and 2016. On the Republican side, deliveryman Tim Rogers faced Cindy Werner, a U.S. Army veteran who moved to Milwaukee 18 months ago from Texas.
— 5th District: In the suburban Milwaukee district, Republican Rep. Jim Sensenbrenner, the second-longest serving member of the House first elected in 1978, faced his first primary in a decade, with pediatrician Jennifer Vipond making her first run for office.
— 7th District: In this northern Wisconsin district, Democrats Margaret Engebretson, an attorney, and Brian Ewert, a doctor, were battling for a chance to take on Republican Rep. Sean Duffy.
Thanks for reading CBS NEWS.
Create your free account or log in
for more features.