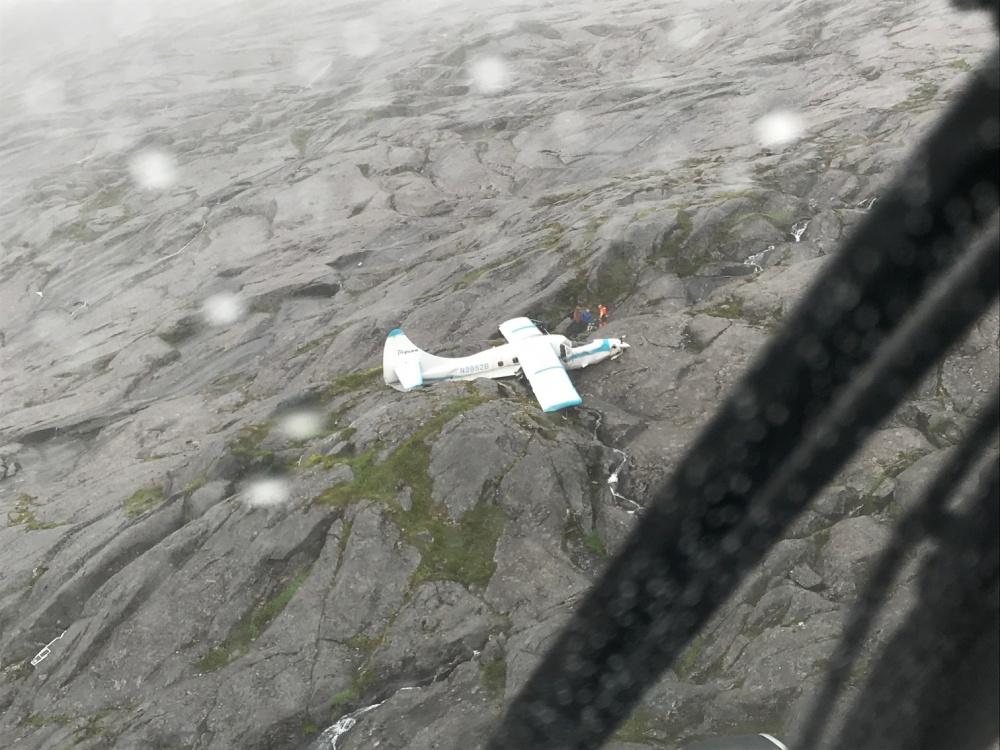 Passengers apparently saw danger before pilot crash-landed in Alaska, NTSB says
WASHINGTON -- A report released Wednesday by the National Transportation Safety Board (NTSB) tells of the harrowing moments before a sightseeing plane crashed in Alaska last week. Passengers apparently saw the looming danger before the pilot.
All 11 people on board the plane that crashed into the side of a mountain were rescued in a daring operation. Investigators now say moments before the July 10 crash, one passenger texted another to ask the pilot to land.
A passenger sitting next to the pilot told the NTSB he was "uncomfortable" with the worsening weather conditions shortly before he saw what the pilot missed: "A large mountain loom directly in front of the airplane."
As visibility went to zero, 72-year-old pilot Mike Hudgins told NTSB investigators he tried to turn around, but "he became disoriented" thinking he saw "a body of water," according to the NTSB's preliminary report. The plane was equipped with floats and thus could have landed.
Instead, the plane crashed.
The president of Taquan Air, the company that operated the flightseeing tour, issued a statement in response to the NTSB report saying the company continues to cooperate with the investigation.
"Taquan Air received the NTSB preliminary report earlier today. We continue to cooperate with the investigation to better understand how the incident occurred, and to ensure an accident like this doesn't happen again," CEO Brien Salazar said. "Our commitment to safety is unparalleled and reflected in our dedication to continual pilot training, protocols that exceed FAA standards, and a track record of employing experienced, well-trained pilots. We remain grateful for the lack of fatalities, and want to reiterate our gratitude to the first responders and professionals with the Coast Guard, State Troopers, Ketchikan Volunteer Rescue Squad, Guardian flight, Temsco Helicopters, among dozens of others in the community."
Salazar added: "The preliminary report reiterates the need for the FAA to implement ways to provide effective terrain awareness and warning system protections while mitigating nuisance alerts for planes operating under visual flight rules. This issue is important to us, and we are dedicated to working with the FAA and other operators to address it."
Last week, CBS News spoke with the Coast Guard crew that rescued the passengers.
"I was on the left side of the aircraft and, back where I could, I couldn't see anything out my side," rescue swimmer Tony Puglia said. "It was just cloud, so, yeah, the visibility was horrible."
The report says Hudgins tried to avoid the mountain, but reacted too late. Salazar said that Hudgins has been removed from flight status since the incident.
"[He] is not eligible to fly for Taquan at this time," Salazar said. "This follows our company protocols and there is no existing timeline for reinstating his status."
The NTSB investigation is ongoing.
Thanks for reading CBS NEWS.
Create your free account or log in
for more features.