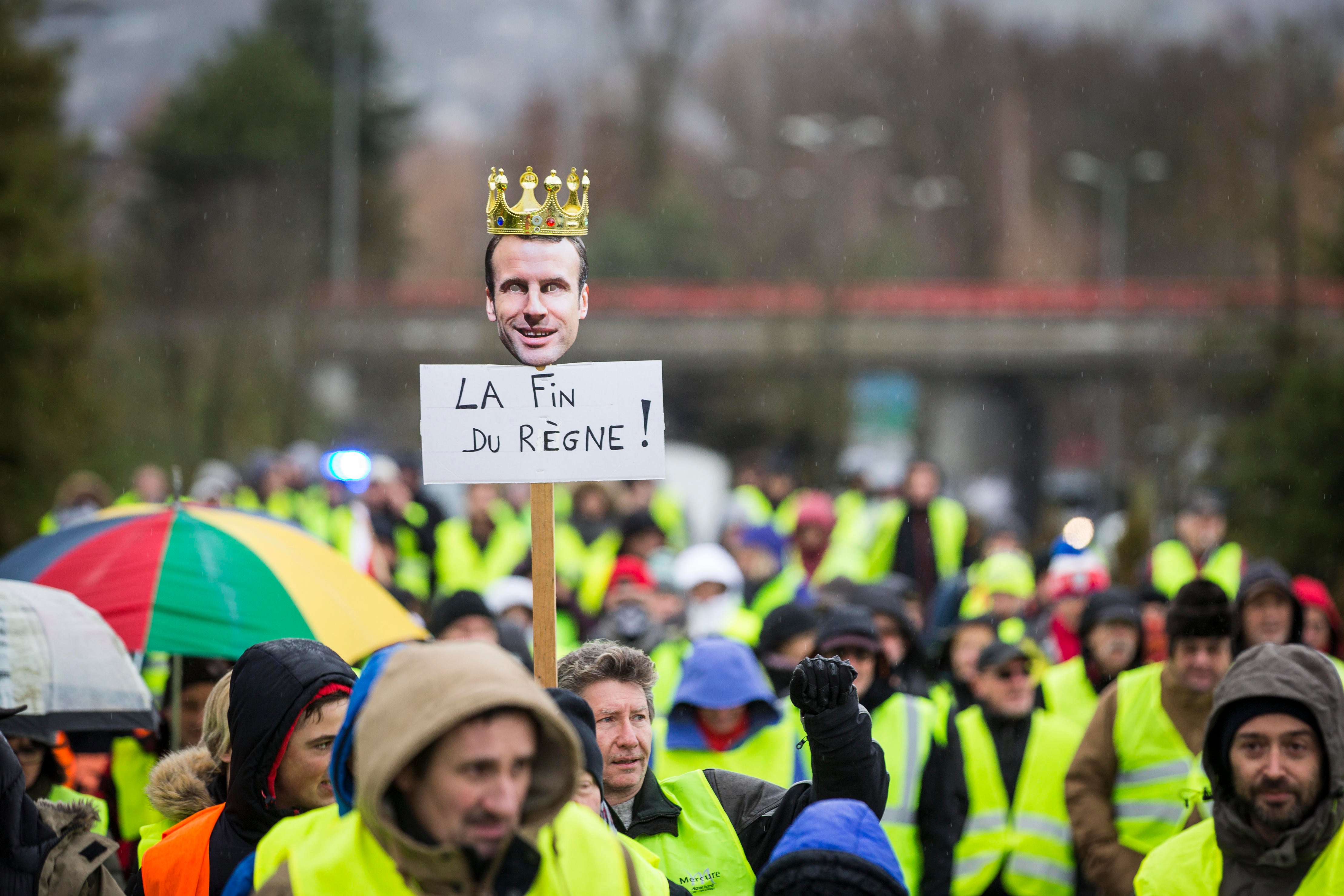 Can embattled French leader Emmanuel Macron appease the angry masses?
PARIS — If French President Emmanuel Macron has any hope of stemming the increasingly violent riots gripping his nation, he'll have to come up with it by the time of his much-anticipated televised address on Monday night.
Throughout the day he held emergency meetings with trade unions and business leaders in an attempt to defuse the anger that has rocked this country for weeks.
Over the weekend, Paris turned into a city under siege for the fourth week in a row.
We watched as the Champs-Elysee became a battlefield. "Yellow Vest" anti-government protesters squared off against riot police, who opened fire with tear gas, rubber bullets and water cannon.
In other neighborhoods we witnessed protesters smashing windows, setting barricades alight and looting shops. They overturned cars and torched them, too.
More than 1,200 people were arrested, an unprecedented number in this round of rioting.
The demonstrations began weeks ago in protest of a fuel tax hike, but even after Macron scrapped that tax, the demonstrations have only grown in number — and fury.
Protestors we spoke to had a whole array of complaints, but chiefly they have to do with low wages, high tax rates, and a general distrust of this government.
Many are now calling for Macron to step down. His approval rating has plunged to around 20 percent.
Now the students are joining in.
The Education Ministry reported disruptions in around 120 schools across the country on Monday, including dozens that were blockaded by students.
We visited the University Paris Nanterre where students blockaded buildings and staged a mass walkout, right in the middle of what would be end-of-term exams.
They're protesting education reforms that include a fee hike, particularly for foreign students. They told us it's not only unfair, they fear it will open the door to increased tuition fees for French students.
They pulled temporary fencing over doorways, setting off skirmishes with school security guards.
It wasn't much of a physical blockade, but it was enough to send the message that the college is closed for business.
Thanks for reading CBS NEWS.
Create your free account or log in
for more features.