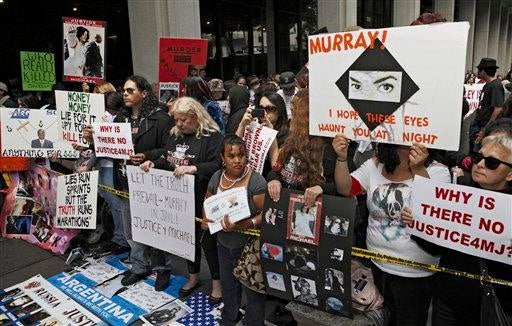 Paris Hilton: I'm A U.S. Princess
For someone with a wilder-than-wild party girl history and a faker-than-fake reality TV show, Paris Hilton is surprisingly real.
In person, what you see - glammed up, glammed down, hair extensions in, hair extensions out - is what you get. She doesn't hide her silly spoils, like her dog's designer carrying case, and has perfected her paparazzi pout. The result? Ever-increasing fame for the omnipresent hotel heiress turned sex tape star and reality TV supernova.
Now Hilton, 24, is moving into acting. In "House of Wax," opening Friday, Hilton does horror. She'll later surface in "National Lampoon's Pledge This!" and "Bottom's Up." But when it comes to her tabloid-tracked personal life, Hilton insists she's become more interested in playing housewife than club hopper.
Other than the husband, two kids and white picket fence, Hilton seemingly has it all. And it's all about Paris: a self-titled fragrance, self-titled nightclub chain, self-titled jewelry line. She's also working on a self-titled boutique hotel chain, as-yet-untitled makeup and clothing lines and a more-than-likely mild CD.
During a recent interview, Hilton's trendy SoHo hotel room had the frenzied atmosphere of a children's play area. A plate with scrambled egg remnants lingered on an end table. Makeup bags doubled as a throw pillows on the couch. Bottles of vitamins fought for space on a cluttered coffee table. Two smiley publicists leered from the bedroom while a makeup artist prepared his palette and a hairdresser prodded the top of Hilton's head, installing her latest set of hair extensions.
With her infamous Chihuahua, Tinkerbell, half-awake in her lap, Hilton rested in the eye of the storm, unfazed by a barrage of silly questions and the yanking of her new locks. Other than refusing to utter Backstreet Boy and ex-beau Nick Carter's name, Hilton purred freely about her sex tape, her falling out with "Simple Life" cohort Nicole Richie, her naughty "House of Wax" scenes and her death. Her most shocking revelation: Hilton wants a simpler life.
AP: So how would you describe your occupation?
Hilton: I don't know. I'm an actress, a brand, a businesswoman. I'm all kinds of stuff.
AP: If you had to pick just one...
Hilton: An actress.
AP: So all of this - the partying, the modeling, the reality show - was just your journey to an acting career?
Hilton: Yeah, I guess.
AP: Do you read what's written about you? Do you pick up the tabloids?
Hilton: I don't read any of it. I just look at the pictures to see what I was wearing last week and if it was cute.
AP: Do you read blogs?
Hilton: What's that?
AP: Um, they're these things on the Internet where people write about news and stuff.
Hilton: No, I don't really read anything on the Internet except my AOL mail. I don't like people who sit on computers all day long and write about people they don't know anything about.
AP: Paris, you just described my job.
(Her publicist, Rob Shuter, laughs.)
AP: What did you want to be when you were a little girl?
Hilton: A veterinarian, but then I realized I could just buy a bunch of animals.
AP: So let's talk about the movie. I'm sure you've had a gazillion scripts on your doorstep. Why do "House of Wax"?
Hilton: It's a fun summer movie about teenagers. When I got the script, I went out and got the original and thought it was creepy and fun. And because of Joel Silver. I've known Joel since I was little so I was very excited when he asked me to be in one of his movies. He's a Hollywood legend.
AP: Tell me about your character, Paige.
Hilton: She's very sexy. She's a small town girl.
AP: You do a lot of kissing in this movie. What was that like?
Hilton: It was hard because I've never done anything like that before. My boyfriend - not my boyfriend now (shipping heir Paris Lastis) - got really jealous about it, but then he realized it's just a movie.
AP: Which boyfriend?
Hilton: I don't even want to say his name.

AP: In the beginning of the film, a few scenes feature you being taped with a camcorder. Whose idea was that?
Hilton: That was in the script. I just went along with it. I wanted to show people I can make fun of myself and not take anything too seriously.
AP: How long did it take you to come to that point?
Hilton: I don't know. Over this past year.
AP: What's your favorite horror movie?
Hilton: I like a lot of the old, creepy classics like the Freddy Kruger movies and "The Shining." Jack Nicholson is really scary.
AP: Who do you want to be your new "Simple Life" co-star?
Hilton: I want it to be Kim (Stewart, daughter of rocker Rod), but it could be anybody. I don't know.
AP: Have you spoken to Nicole following the big breakup?
Hilton: No, we haven't spoke in a while. I've been very busy with my boyfriend and the movie and everything. She's been very busy. She's engaged.
AP: So what could you possibly do on "Simple Life 4"?
Hilton: Go to Maui.
AP: Why?
Hilton: They want to sex it up, have us more in swimsuits and stuff.
AP: But what would you do?
Hilton: I don't know. We could work as lifeguards or work in a hotel or something.
AP: "Baywatch" tried that and it didn't work.
Hilton: Tried what?
AP: They went from the United States to Hawaii, which I guess is technically the United States. Anyway, it didn't work.
Hilton: (Silence.)
AP: So are you really a ditz?
Hilton: That's just for the show.
AP: Is the "Simple Life" scripted?
Hilton: Not really. That's what we're trying to do to freshen it up. I mean, not like the first season.

AP: What's hot right now in entertainment? What TV shows do you watch? What music are you listening to?
Hilton: I only watch "The Simple Life." I don't have time to watch anything else. I like 50 Cent, Maroon 5, Britney Spears.
AP: What do you think of Britney settling down and getting pregnant?
Hilton: I love it. She's been talking about wanting to settle down and get married and have kids for a while. I think it's good. (She and Kevin Federline) are really cute together.
AP: Where do you see yourself in 10 years?
Hilton: I don't know. Married to my boyfriend with two kids and a house. Still acting and doing stuff.
AP: What kind of wife would you be?
Hilton: A good one. I'd cook and clean.
AP: What would your children's names be?
Hilton: Paris and London.
AP: Paris for a girl? London for a boy?
Hilton: Yeah.
AP: Why are you so popular?
Hilton: I don't know, because of who I am. I'm not like anybody else. I'm like an American princess.
AP: What would you be like if you were - I don't know - Paris Smith?
Hilton: I'd be the same. Maybe I'd be a veterinarian.
AP: In your career, what are you most afraid of happening?
Hilton: I don't know. Nothing.
AP: Nothing? What about in your personal life?
Hilton: I don't know. Death.
AP: Why? What's so scary about death?
Hilton: Because I don't know what happens.
AP: Neither do I, Paris. So it sounds like you're entering a new phase of your life with all this talk of kids and marriage. What's up with that?
Hilton: I've been going out since I was 16. I'm sort of over it now. (Latsis) doesn't really like the whole scene and the photographers and all that. We sort of just stay in and cook and hang out.
By Derrik J. Lang
Thanks for reading CBS NEWS.
Create your free account or log in
for more features.