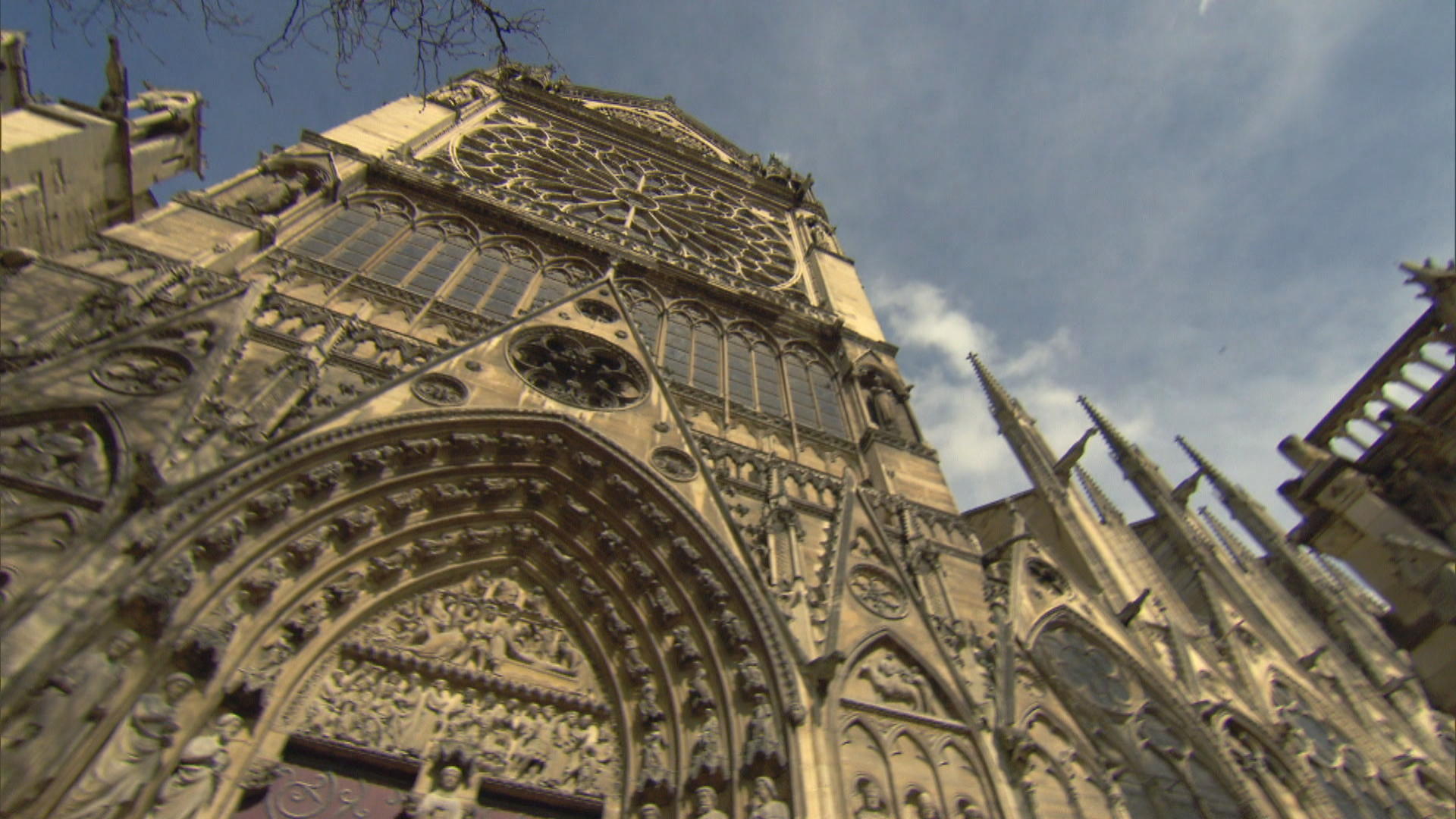 Paris's crumbling Notre-Dame Cathedral hopes wealthy Americans will help save it
For 13 million visitors per year, Notre-Dame Cathedral in Paris soars in splendor. But beyond its façade, look closely, and you'll see that the majestic medieval monument is falling apart. Now, a foundation in France hopes Americans will donate money to help save the place that's home to some of Catholicism's most important relics, including the crown of thorns said to have been worn by Jesus.
Michel Picaud is helping to raise that money. On the roof of the cathedral, he showed CBS News' Roxana Saberi walls chipping, stones stapled together and Gothic gargoyles used to drain rain replaced with plastic pipes. In another area, a wooden railing replaces the original.
Years of rain, snow and pollution are eroding the flying buttresses that prop the cathedral up. According to Picaud, that puts the whole cathedral at risk of falling down.
Church officials say Notre-Dame is – for now – safe to visit but it has reached a tipping point.
In the backyard of the cathedral there are stones that have either fallen off the structure or were at risk of falling off. There are hundreds of them piled up, in the hopes they can be fixed and put back. But the Archdiocese of Paris says it can't afford all the repairs, estimated at $185 million.

The French government, which owns the cathedral, has pledged around $50 million over the next decade, leaving a bill of $135 million. To raise the rest, Picaud helped launch the Friends of Notre-Dame of Paris Foundation. It works to find private donors both in France and across the Atlantic.
"We know Americans are wealthy, so we go where we think we can find money to help restore the cathedral," Picaud said. "Notre-Dame of Paris isn't a Paris monument or French monument or a European monument but it's really a worldwide monument."

The monument last got a major makeover more than 150 years ago, inspired partly by Victor Hugo's description of its decaying state in "The Hunchback of Notre Dame." But the cathedral spokesman says today, the government is overwhelmed with other monuments that need maintenance and many French people feel that by paying taxes they are already doing enough to help the church.
"Because nobody wants to do this work in France, we need to ask American people to help us," said Notre-Dame Cathedral spokesperson Andre Finot.
He points out that Notre-Dame is a part of American history. French and U.S. troops celebrated there after liberating Paris from Germany in World War II, and for generations of Americans it's been a top tourist destination. Entry for everyone is free.
Monseigneur Patrick Chauvet is opposed to charging a fee to raise funds. He says it's because the cathedral is not a museum, it's an active, living church -- a place of grace.
It now depends on the good grace of others to survive.

Thanks for reading CBS NEWS.
Create your free account or log in
for more features.