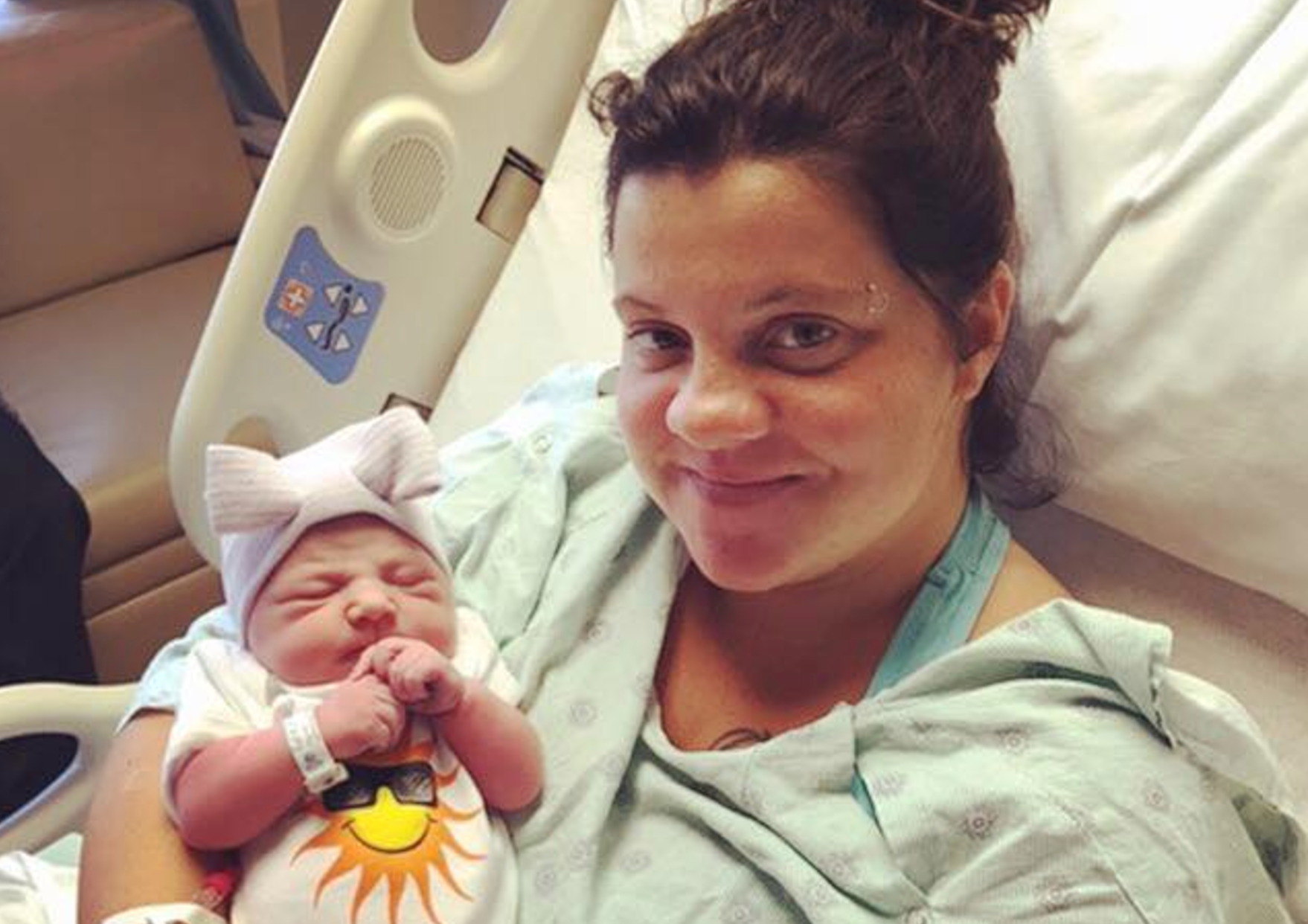 Parents name newborn "Eclipse" to mark rare total solar eclipse
For months, Freedom and Michael Eubanks were set on naming their daughter Violet.
But as Freedom's due date hovered around August 21 -- the day the total solar eclipse hit the U.S. for the first time in 99 years -- the parents' plan took an unexpected twist.
While heading to Greenville Memorial Hospital in South Carolina on Monday, Michael suggested a new name as a joke.
"Just on the drive here, trying to keep her mind off the contractions, I was like, 'Hey! If she's born during the eclipse, we're going to name her eclipse,'" Michael told CBS affiliate WSPA-TV.
"And I was like, I actually like that," Freedom added.
At 8:04 a.m. on Monday, Freedom and Michael saw their very own Eclipse for the first time. She arrived nearly 7 hours before the total solar eclipse was set to hit the state around 2:30 p.m.
"She's 6 pounds, 3 ounces and 19 inches long," Greenville Health System announced in a Facebook post Monday afternoon. "Mom and dad made a last-minute decision to name her Eclipse this morning."
Since she was born the same day the first coast-to-coast total solar eclipse in nearly a century hit the U.S., Freedom and Michael thought it would be fitting to name her something just as rare and meaningful.
"I believe that her birth should signify something, and what better way to signify her being born during the eclipse than name her Eclipse," Michael said.
To commemorate the special occasion, nurses at Greenville Memorial Hospital handed out solar eclipse onesies.
Eclipse was one of the first newborns to rock the outfit.
The parents posed for pictures with their little girl while surrounded by eclipse memorabilia -- something she will likely see for many birthdays to come.
"Once she understands what an eclipse is, I'll definitely make that a big theme," Michael said.
Thanks for reading CBS NEWS.
Create your free account or log in
for more features.