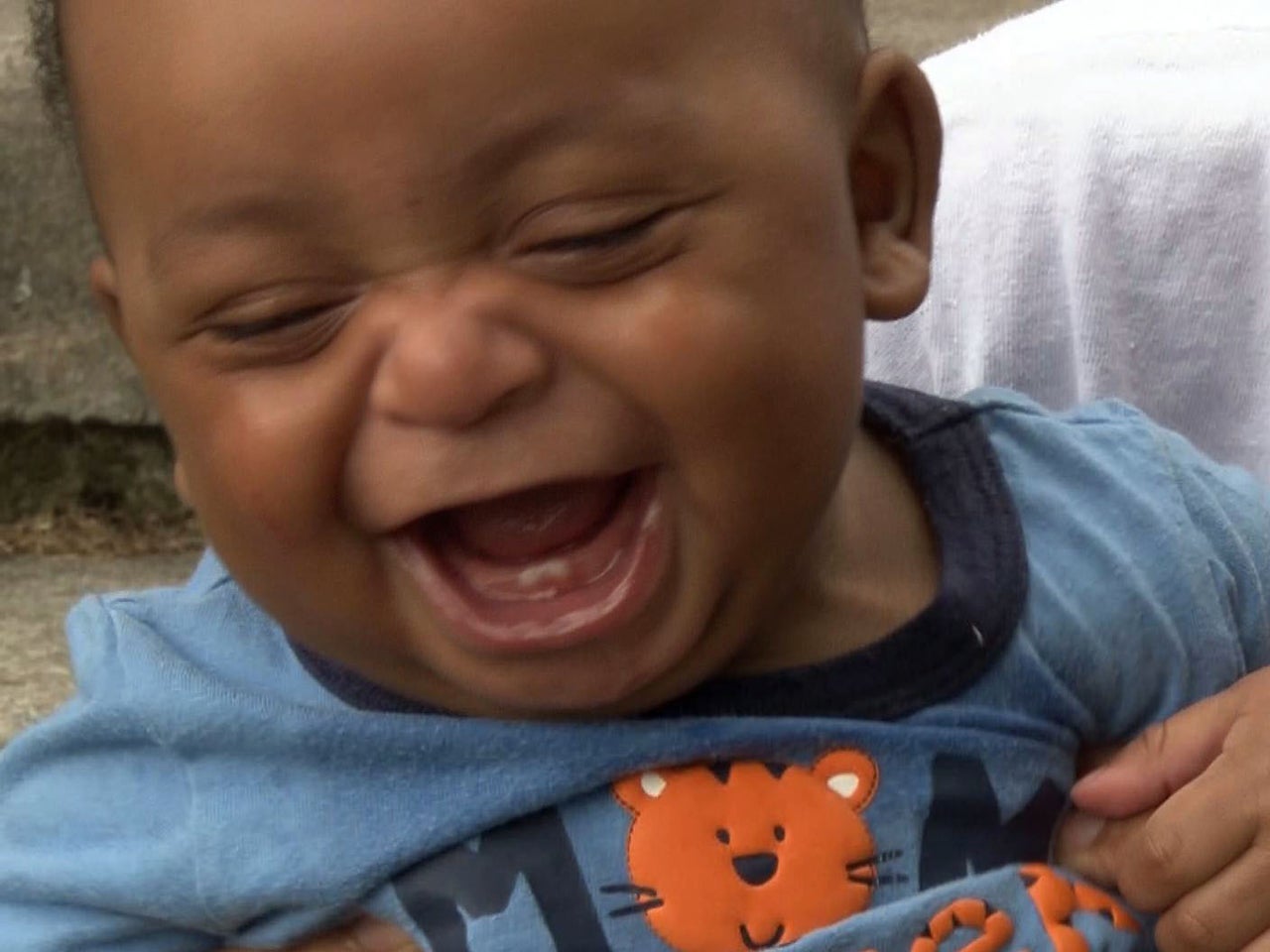 Parents can name their baby "Messiah" after all, Tenn. judge rules
NEWPORT, Tenn. A Tennessee woman will be allowed to name her 8-month-old son "Messiah," a judge ruled Wednesday, overturning an order from another judge who said the boy's name should be changed to Martin because "`Messiah' is a title that is held only by Jesus Christ."
Jaleesa Martin said she couldn't believe it when child support magistrate Lu Ann Ballew last month ordered Martin's 8-month-old son's name changed during a paternity hearing. The parents were disputing the baby's surname, with Martin hoping to keep the name she had given him — Messiah Deshawn Martin — and father Jawaan McCullough wanting the baby to bear his last name.
Ballew surprised both parents by ordering that the baby's name change to Martin Deshawn McCullough, saying that the name Messiah was not in the baby's best interest. Her written order stated that "`Messiah' is a title that is held only by Jesus Christ," and "Labeling this child `Messiah' places an undue burden on him that as a human being, he cannot fulfill."
She also said that the name would likely offend many residents of Cocke County, with its large Christian population.
That decision quickly made international news, and the Wisconsin-based Freedom from Religion Foundation filed a complaint against Ballew with the state's Board of Judicial Conduct. The board has not yet made any public ruling on the complaint.
At an appeal hearing in Cocke County Chancery Court on Wednesday, Chancellor Telford E. Forgety overturned Ballew's decision, finding that she acted unconstitutionally.
It took Forgety 30 minutes to overturn the magistrate's ruling, CBS affiliate WBIR reports.
Forgety said that there is no basis in the law for changing a child's first name where both parents are in agreement about it. He also said that Ballew's decision violates the Establishment Clause of the U.S. Constitution.
By agreement of the parents, Forgety ordered the child's name to be changed to Messiah Deshawn McCullough.
Speaking after the hearing, Jaleesa Martin said she found Ballew's original ruling "ridiculous" and had been confident it would be overturned.
She never stopped calling the baby Messiah, a name she picked out because she liked the way it sounded with the names of her other two sons, Micah and Maison, she said.
Martin and McCullough were both in the courtroom along with several family members, including Martin's mother, who wore a T-shirt with the names of the three boys printed on the back next to tiny footprints.
"Everybody's just happy," Martin said after the ruling. "I'm glad it's over with, and I know they are too."
Martin's attorney, Kristi Davis, said after the hearing that she was not surprised by how much public interest there was in the case, calling it "a reflection of the fact that we, as Americans, care about our civil liberties.
"I think it's truly a recognition by the citizens of our country that when a judge oversteps his or her bounds and infringes on the constitutional rights of the people that come in front of them, it's something that we don't like, and it's something that we pay attention to."
Thanks for reading CBS NEWS.
Create your free account or log in
for more features.