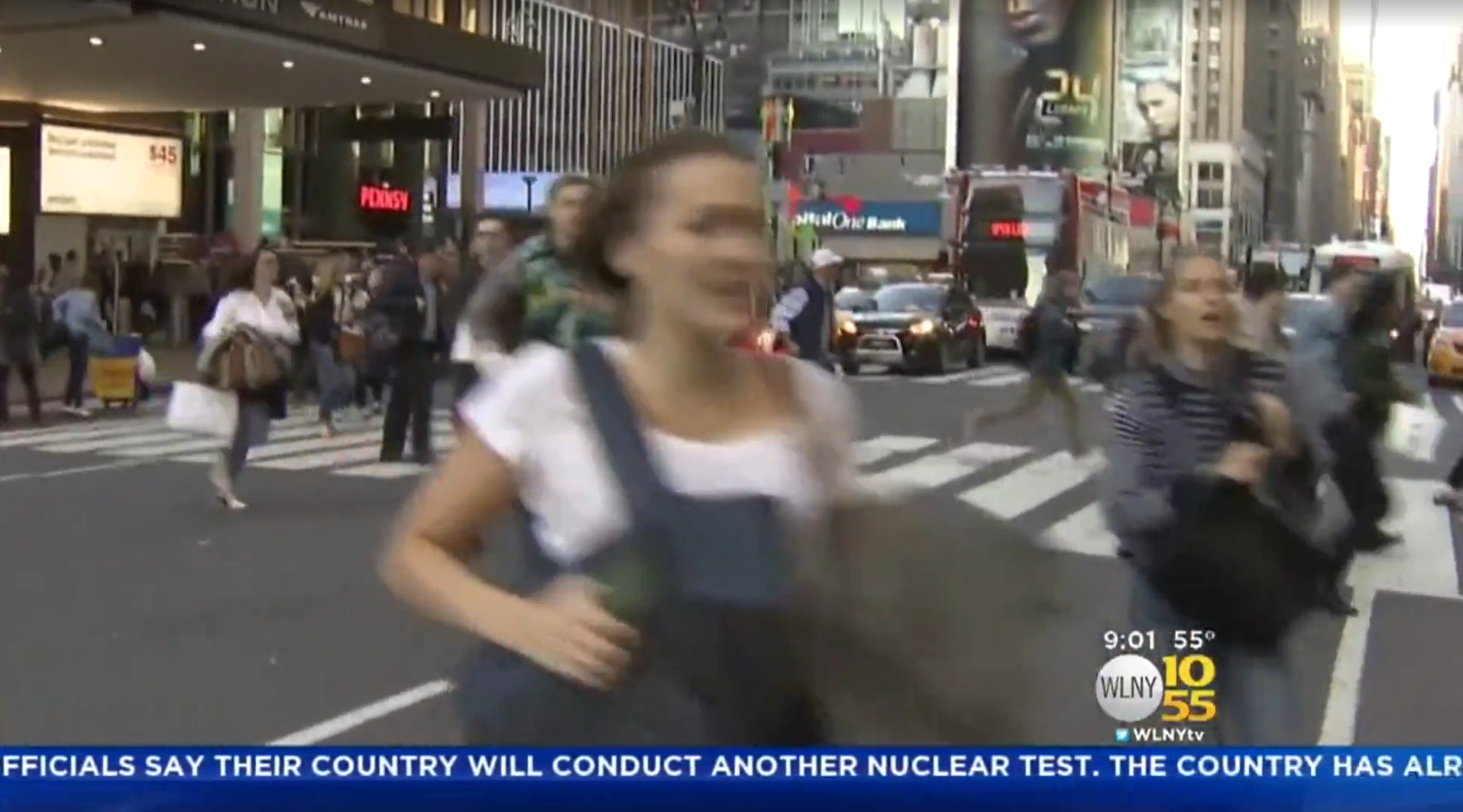 Panic, chaos at Penn Station during rush hour
NEW YORK -- Panic ensued inside a packed Penn Station during the already-chaotic Friday night commute, leading to thousands of terrified people to flee after false reports of gunfire in the nation's busiest train station.
The New Jersey Transit train became disabled in the Hudson River tunnel late Friday afternoon, when Amtrak was experiencing overhead power problems. A New Jersey Transit spokeswoman said the train finally reached New York's Penn Station in the early evening.
The already chaotic scene escalated to pandemonium when a passenger from the disabled train became belligerent and sparked a stampede among passengers leaving the overcrowded station.
New York police said that the stampede started when an Amtrak police officer used a Taser on the disruptive person and that reports that gunshots were fired at the station were false. People screamed and ran, leaving the station strewn with abandoned bags. The nearby Macy's department store was briefly locked down.
Sixteen people were injured in the chaos, the FDNY said in a tweet.
Terrified travelers ran in fear for their lives, leaving behind luggage, clothing and even shoes, CBS New York reports.
"It sounded like gunshots, and then everybody ran down the stairs," one woman said. "We came down the back and they told us to come up and leave."
"I honestly I don't know what happened. Everybody heard a noise and everybody started running," another said.
"I just heard everybody running and screaming. I panicked," a woman added.
A NJ TRANSIT train lost power in the Northeast Corridor tunnel as it approached Penn Station around 3 p.m., CBS New York reports.
Approximately 1,200 passengers were trapped on board for three hours without lights, water or instructions. They have since been safely transported to the station.
Six people from the disabled train were treated for non-life-threatening injuries, the FDNY said.
"I was on the train for about three and a half hours," passenger Johnny Martinez said. "As the time went by, the first hour, people started to get hysterical. Somebody tried to jump off the train. He actually he broke the window trying to get out."
"There was no rescue protocol," fellow passenger Carlos Barrezueta said. "They had no idea what they were doing. They were changing the instructions. They were saying things inside, like the train blew up."
One man, waiting with flowers for his wife, told CBS New York that he's become shell-shocked as a rider.
"I never know what to expect, but I've just grown to be paranoid as I'm leaving work or coming to in the morning," he said.
Thanks for reading CBS NEWS.
Create your free account or log in
for more features.