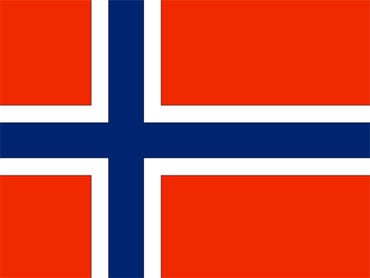 Palestinian Landslide For Abbas
Mahmoud Abbas was elected Palestinian Authority president by a landslide, winning 62.3 percent of the vote, officials said Monday, announcing the final tally. The result paves the way for Abbas to resume peace talks with Israel while leaving him with the tough task of reining in powerful armed groups.
Abbas' main challenger, independent candidate Mustafa Barghouti, won about 20 percent, the official said. The remaining five candidates scored in low single digits.
Turnout figures were not immediately available due to confusion over the number of eligible voters.
In his acceptance speech, Abbas said he faces a difficult mission, but he reiterated that he would not go after militants. Instead, he said, he wants to "give our fugitives a life of dignity," referring to those wanted by Israel.
"I present this victory to the soul of Yasser Arafat and present it to our people and to our martyrs," Abbas said, referring to Palestinians killed in the conflict with Israel.
The Islamic militant group Hamas, commenting after the first results were announced, complained of voting irregularities but at the same time said that it will work with Abbas.
The Islamic militant group boycotted Sunday's vote and urged supporters to stay away, but did not try to disrupt the election.
Hamas objects, among other things, to a decision by the Central Election Commission to extend voting by two hours and allow non-registered voters to participate.
One election official said the changes were made under heavy pressure from Abbas' ruling Fatah movement, which feared a low turnout would hurt their candidate.
The vote was witnessed by hundreds of foreign observers, including former U.S. President Jimmy Carter and former French Premier Michel Rocard.
In Washington, President Bush called the election a "historic" step toward a Palestinian state.
"The United States stands ready to help the Palestinian people realize their aspirations," said Mr. Bush. "The new Palestinian president and his Cabinet face critical tasks ahead, including fighting terrorism, combatting corruption, building reformed and democratic institutions and reviving the Palestinian economy."
Israeli leaders welcomed Abbas' victory, but said they will watch closely how hard he tries to subdue militants. Abbas could easily lose his political capital over a major bombing or shooting attack, and while most militant groups signaled they are willing to give him a chance, not all have signed on to a truce with Israel.
Still, Abbas' victory held out the promise of a new era after four decades of chaotic and corruption-riddled rule by Arafat, who died Nov. 11. Abbas, who has spoken out against violence and has the support of the international community, promises to reform the government and the unwieldy security services.
"The election is our weapon to change our life," said Souad Radwan, a 46-year-old teacher from the Gaza refugee camp of Jebaliya, whose house was demolished in an Israeli raid. "We are sick of the (Israeli) occupation and this troubled life."
Based on results from 10 of 16 electoral districts, Abbas won 65 percent of the vote, election officials said Monday. Final results were expected later in the day. Abbas' main challenger, independent Mustafa Barghouti, won 21 percent, while the remaining five candidates scored in the lower single digits.
After exit polls predicted a sweeping Abbas victory, cheering supporters took to the streets of the West Bank and Gaza. Gunmen fired in the air, motorists honked horns and members of Abbas' ruling Fatah movement, wearing checkered black-and-white headbands, danced in the streets.
In Israel, a new, more dovish coalition is expected to be approved by parliament Monday, another step toward a planned withdrawal from the Gaza Strip and four small West Bank settlements in the summer.
Prime Minister Ariel Sharon's new coalition partners, the moderate Labor Party and a small ultra-Orthodox faction, ensure a parliamentary majority for the pullback, despite fervent opposition from hardliners.
Labor leader Shimon Peres praised Abbas as a wise leader, and expressed hope that peace talks could resume with new Israeli and Palestinian governments. "If he (Abbas) makes a maximum effort to fight terror, in my view this is good enough to return to negotiations," Peres told Israel Army Radio on Monday.
Sharon plans to meet with Abbas soon, the Israeli leader's aides said.
Ehud Olmert, the Israeli vice premier, said Abbas needs to take immediate action against militants. "Will he fight against the terrorists? Will he try to stop this bloody, violent war against the state of Israel? This is the main question," Olmert told CNN.
Most Palestinian militant groups have indicated they are willing to halt attacks against Israel. The Islamic Hamas, which called for an election boycott, did not try to disrupt the vote, and local militant leaders demonstrated their support for Abbas.
However, Lebanese Hezbollah guerrillas, who fund some of the Palestinian militants, are trying to sabotage attempts to attain a truce, according to people close to the group. On Sunday, Hezbollah carried out a cross-border attack, setting off an exchange that resulted in the deaths of an Israeli soldier, a French U.N. observer and a Hezbollah fighter.
Abbas' publicly declared political objectives are the same as Arafat's: a Palestinian state in the West Bank, Gaza Strip and east Jerusalem, and a solution for Palestinian war refugees and their descendants.
"There is a difficult mission ahead to build our state, to achieve security for our people ... to give our prisoners freedom, our fugitives a life in dignity, to reach our goal of an independent state," he said after declaring victory.
The Central Election Commission changed voting procedures midway through the election, keeping polling stations open an additional two hours and allowing voters to cast their ballots at any location, not just in their hometowns
One election official, speaking on condition of anonymity, said the changes came after heavy pressure from Fatah, which feared a low turnout could weaken Abbas.
The commission initially planned to release results from polling stations as they reached its headquarters in the West Bank city of Ramallah. Results were to be displayed on large screens at a media center.
However, because of the sudden change in procedure, the plan was scrapped and no results were being released overnight, election officials said. They said they wanted to review the ballots carefully to make sure there was no double voting.
There was some confusion about voter turnout.
Officials said close to 70 percent of 1.1 million registered voters cast ballots. However, in all about 1.8 million Palestinians were eligible, and a total turnout figure was not given.
The election, the first presidential vote in nine years, proceeded largely without interruption. In one incident, gunmen fired in the air in an election office and in Jerusalem, voters complained of confusing arrangements.
Palestinian Cabinet ministers said Abbas won a strong mandate. "The Palestinian people have transmitted a message of peace to Israel and to the international community," said minister Ghassan Khatib.
Many gunmen followed rules barring weapons in voting stations, but in a sign of the difficulty the new president will face in controlling them, Zakariye Zubeidi, a militant leader, refused to give up his M-16 assault rifle when he walked into a polling station in the West Bank town of Jenin.
In Jerusalem, Palestinians and international observers complained of confusion over registration lists, and Palestinians accused Israel of trying to intimidate them.
By prior agreement with Israel, only about 5,000 of 120,000 eligible voters in Jerusalem - a city both sides claim as their capital - were permitted to vote in post offices in the city. The others had to vote in suburbs.
Thanks for reading CBS NEWS.
Create your free account or log in
for more features.