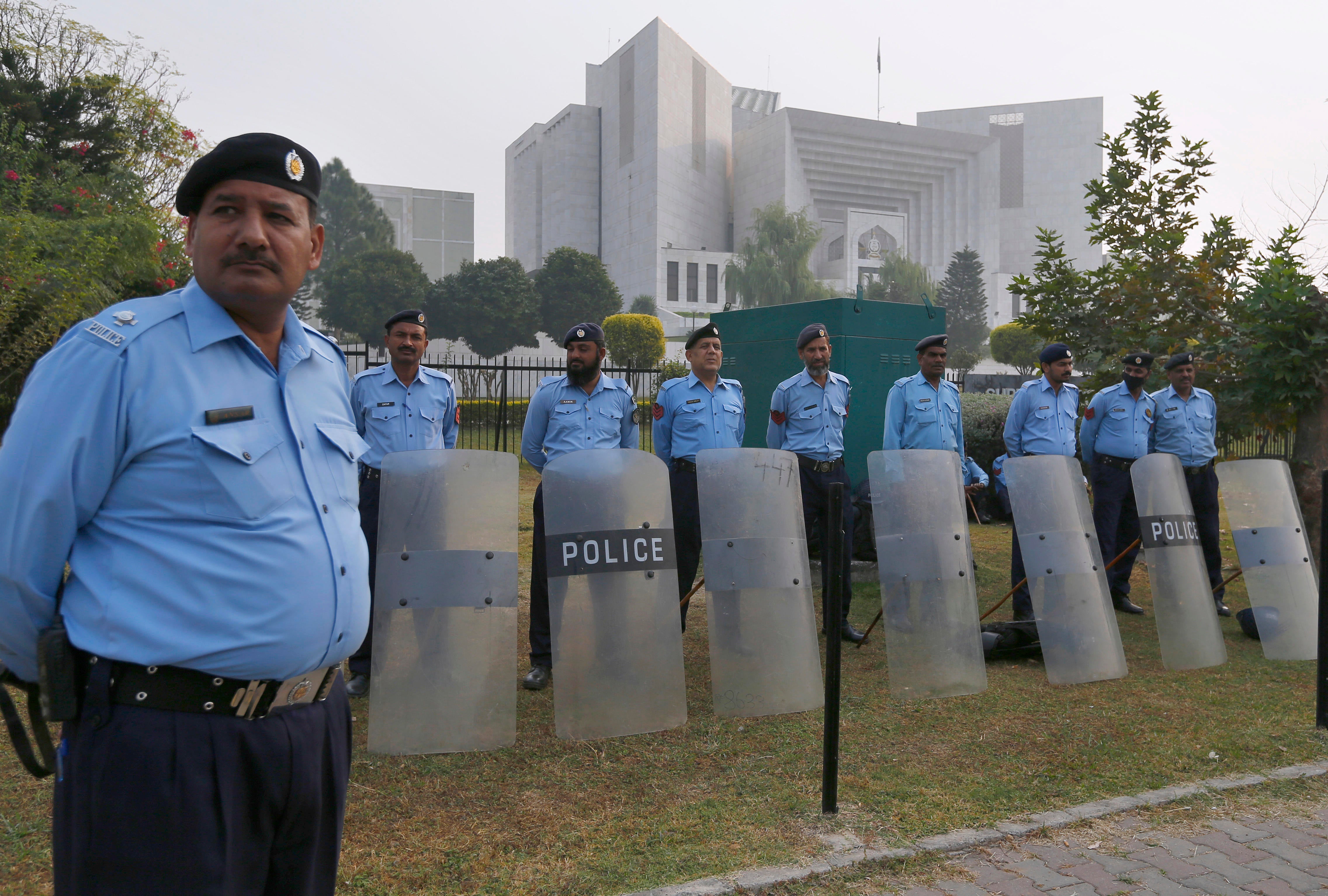 Pakistan's high court acquits Christian woman on death row for blasphemy
ISLAMABAD -- Pakistan's top court has acquitted a Christian woman who has been on death row since 2010 for insulting Islam's Prophet Muhammad. In Wednesday's verdict, the court ordered authorities to free Asia Bibi.
Bibi was being held at an undisclosed jail for security reasons. She is a mother of four, the Reuters news agency notes.
The landmark ruling is expected to anger Islamists who have threatened to launch nationwide protests if the court freed her. The case has also infuriated Christians around the world, Reuters reports.
Bibi was arrested in 2009 after a quarrel. She reportedly went to fetch water for herself and other people with whom she was working. Two Muslim women refused to drink from the container, because they said it had been used by a Christian. Days later, a mob accused Bibi of blasphemy, and she was later convicted and sentenced to death.
The mere rumor of blasphemy can ignite mob violence and lynchings in Pakistan, and combatting alleged blasphemy has become a central rallying cry for hard-line Islamists. A governor and a minister of minorities were assassinated in 2011 for supporting Bibi.
Ahead of the verdict, Khadim Hussain Rizvi, a hard-line cleric who has brought tens of thousands of people into the streets for past rallies, called on his supporters to gather in all major cities to express their love for the prophet and to protest if Bibi is released. Authorities have stepped up security at churches around the country.
Shortly after the ruling, hundreds of Islamists blocked a key road linking the city of Rawalpindi with the capital, Islamabad. Islamists in Pakistan's largest city of Karachi and in the northwestern city of Peshawar were also gathering for the protests. Similar rallies were held elsewhere. Police urged demonstrators to disperse peacefully.
Bibi's family and her lawyer say she never insulted the prophet. In previous hearings her attorney, Saiful Malook, pointed to contradictions in testimony from witnesses. The two Muslim women who pressed charges against Bibi denied they quarreled with her, saying her outbursts against Islam were unprovoked.
Critics of the blasphemy law have said it is used to settle personal scores or to attack minority communities. Bibi's case was closely followed internationally amid concern for Pakistan's religious minorities, who have frequently come under attack by extremists in recent years.
Thanks for reading CBS NEWS.
Create your free account or log in
for more features.