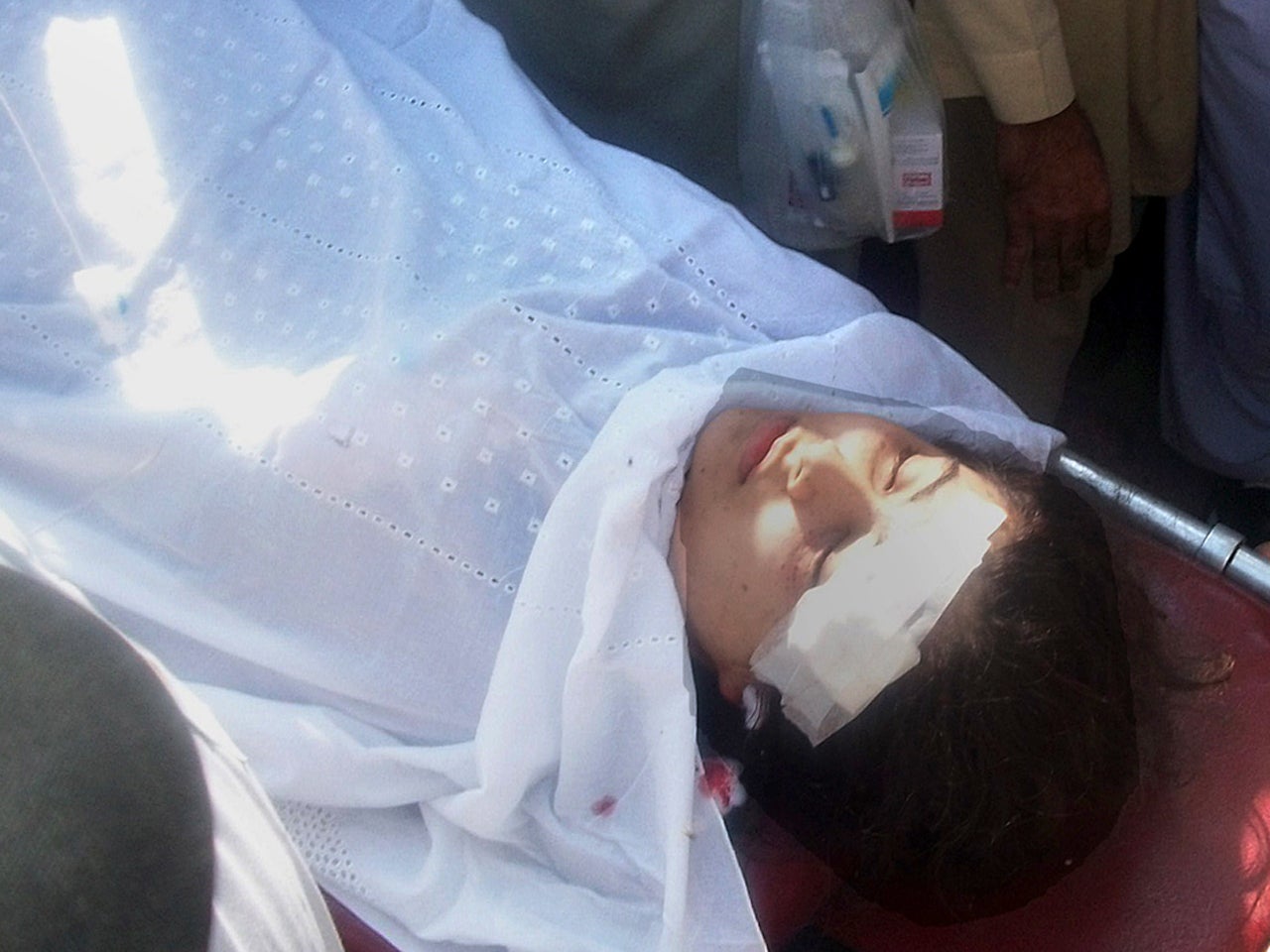 Pakistan teen Malala Yousufzai, shot by Taliban for promoting girl's education, "improving" in hospital
Updated at 9:34 a.m. Eastern.
(CBS News) LONDON - Doctors in Pakistan have managed to pull a bullet from the neck of a 14-year-old girl who was shot by a Taliban gunman Wednesday for speaking out in favor of girls' education.
Malala Yousufzai remains in critical condition at a military hospital in Peshawar, however, following the shooting in her hometown of Mingora, in Pakistan's Swat Valley - a former stronghold of the Taliban.
"She is improving. But she is still unconscious," a regional Pakistani official told the Associated Press. "I can't say a final word about her condition. A board of doctors is constantly examining her condition."
A senior Pakistani official later told CBS News that Malala was "semi-conscious," and had shown some level of response to doctors.
Headlines in newspapers across Pakistan denounced the shooting on Wednesday, and politicians jumped on the bandwagon. The chief of the army called the attackers "cowards".
The Taliban came for Malala as she boarded a bus to go home from school. The gunman sought her out and shot her in the head and neck and wounded two other girls.
There is no doubt that Malala was the target. The gunman actually asked for her by name when he boarded the school bus.
Malala lived with the fear of being a Taliban target. That fear was evident in a Jan. 3, 2009, diary entry: "On my way home from school I heard a man saying...'I will kill you'. I hastened my pace and after a while I looked back if the man was still coming behind me. But to my utter relief he was talking on his mobile and must have been threatening someone else over the phone."
It seems she was wrong. The Taliban are actually proud of targeting a teenage girl who wants an education. In claiming responsibility for the attack, a Taliban spokesman called Malala, "the symbol of infidels and obscenity".
In fact, Malala is a devout Muslim. She rose to prominence in Pakistan as a symbol of resistance to the Taliban's attempts to curtail education for girls when they took control of the Swat Valley in 2009.
At age eleven she was writing an anonymous blog about life under the Taliban. In one entry entitled "I Am Afraid," she wrote about a terrible dream she had about helicopters and Taliban militants.
Fear is the Taliban's primary weapon, reinforced with a willingness to use extreme violence against anyone who contradicts their medieval rules.
Malala's willingness to speak out earned her a nomination for the International Children's Peace Prize.
The Taliban's efforts to suppress and punish her may well backfire.
"There are people whose voices have been suppressed, are living in fear, but I feel there will be many Malalas in this country," Pakistani women's rights activist Farzana Bari tells CBS News. "I have all the faith."
Today, schoolchildren in Peshawar, where Malala is being treated, made a point of praying for her.
Pakistan's Interior Ministry says Malala will remain in the hospital in Peshawar for another day or two, and then, if necessary, may be flown to the United Arab Emirates or on here to London for further treatment.
Thanks for reading CBS NEWS.
Create your free account or log in
for more features.