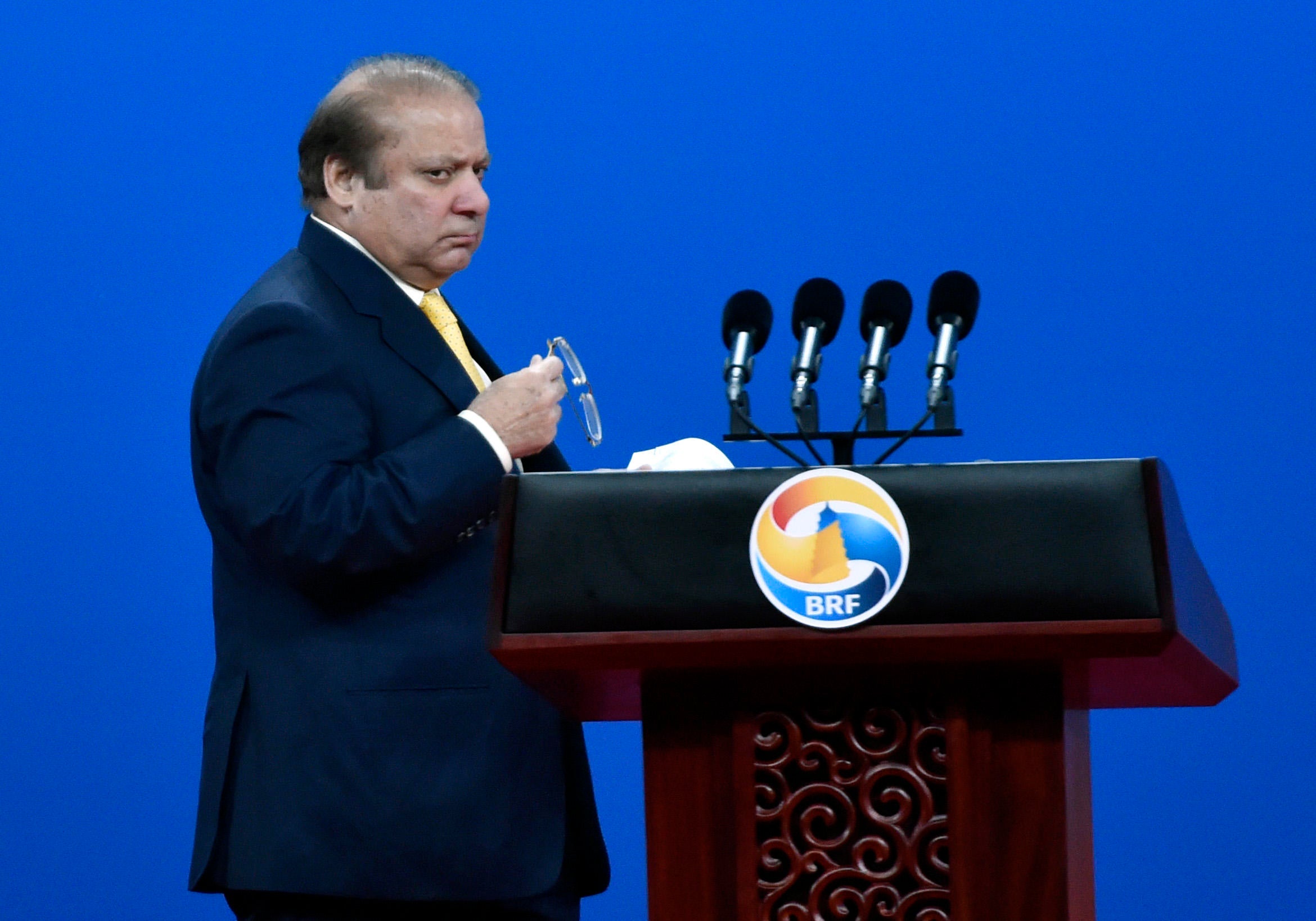 Pakistan's Prime Minister Nawaz Sharif dismissed over Panama Papers corruption scandal
Pakistan's Supreme Court disqualified Prime Minister Nawaz Sharif from serving as PM Friday because of allegations of corruption. Soon after the decision, he formally resigned from office.
General elections are to be held in Pakistan next year and the Supreme Court ruling ensures he won't be in the running.
The ruling, made by a five-judge panel of the court, did not come as a surprise, as many legal experts and opposition leaders were expecting punitive measures against Sharif. The court also directed the country's anti-corruption body to file corruption charges against Sharif, his two sons and daughter in the next six weeks for concealing their assets.
A new prime minister and cabinet will be nominated and brought to office by the parliament, though the date of that move is yet to be confirmed.
Sharif's party expressed its disappointment over the court order.
"This decision is not surprising but we are disappointed," Information Minister Maryam Aurangzeb told reporters shortly after the ruling. She said their Pakistan Muslim League ruling party will issue a detailed reaction after consulting Sharif's advisers.
Friday's ruling was not the first time Pakistan's judiciary has ordered the dismissal of an elected prime minister. In 2012, the court convicted the then-Premier Yusuf Raza Gilani in a contempt case, forcing him to step down.
The case against Sharif and his family dates back to 2016, after the so-called Panama Papers document dump, when leaked documents indicated that Sharif's sons owned several offshore companies.
At the time, Sharif's son Hussain Nawaz acknowledged owning such corporate entities, but insisted legal money had been used to set up the businesses abroad.
However, the court-appointed investigators in July concluded a significant disparity existed between the Sharif family's declared wealth and its known sources of income.
No prime minister of Pakistan has ever completed their five-year term.
Thanks for reading CBS NEWS.
Create your free account or log in
for more features.